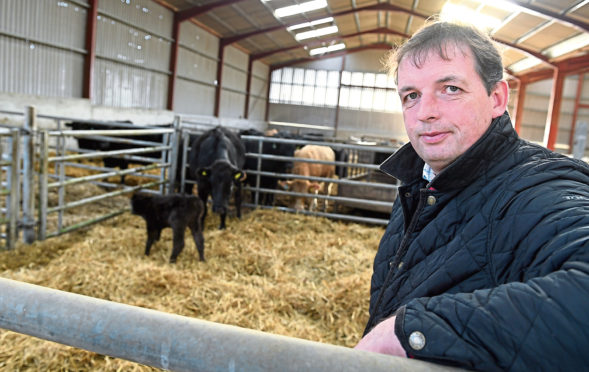 Aberdeenshire farmer David Barron has been appointed chairman of the Scottish Beef Association (SBA).
Mr Barron, who farms the 500-acre Nether Aden farm near Mintlaw, replaces Oban farmer Neil McCorkindale who steps down after four years in the role.
Nether Aden carries a 140-cow suckler herd, of predominantly Aberdeen-Angus crosses, and an arable enterprise.
The spring-calving cows are put to an Aberdeen-Angus or Charolais bull, with all progeny finished on the farm.
Commenting on his appointment, Mr Barron said: "I am looking forward to chairing the SBA for the next year with all of the challenges and opportunities for Scottish beef farmers that lie ahead.
"I would also like to take this opportunity to thank Neil for all his endeavours over the last four years, in what has been a particularly challenging period."
Mr Barron will be supported in the role by Orkney farmer Paul Ross, who has been appointed vice-chairman of the organisation.
Mr Ross runs a 110-cow herd of Simmental cross and Salers cross cows, which are put to Charolais, Simmental and Salers bulls, a 110-ewe flock and a 45-acre block of barley.
Mr Ross said: "I hope that in my role as vice-chairman of the SBA, I can make a real contribution to securing a sustainable and profitable future for all Scottish beef producers."