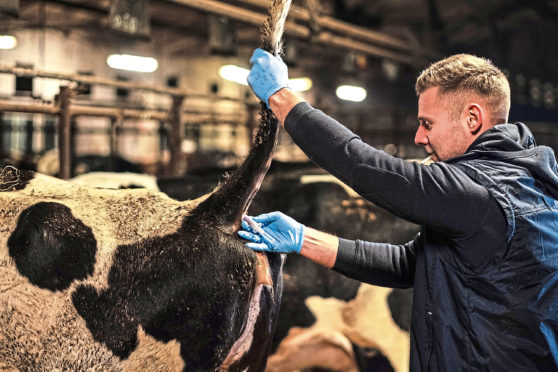 Statutory testing for major animal diseases, including TB and bovine viral diarrhoea (BVD), will continue during the Covid-19 pandemic provided social distancing guidelines can be followed.
The Scottish Government has confirmed statutory disease testing should continue if it is possible to practise safe social distancing and appropriate hygiene and sanitation measures are put in place.
This includes testing for TB, annual BVD herd screening, anthrax inquiries, brucella testing, post-mortem sampling for TSE, and salmonella testing in poultry flocks.
In instances where herds cannot be tested for TB or BVD, the usual restrictions will apply for herds overdue a test, however these will be lifted when testing is completed. Those who are unable to complete annual BVD tests will still be able to send cattle direct to abattoir, and government says the usual enforcement procedures will be modified or waived as appropriate.
The guidance asks farmers to "avoid risky behaviour" and to keep newly purchased animals separate.
NFU Scotland said it was vital statutory testing continued where possible.
"If statutory testing is ignored, disease can quickly spread," said the union's animal health and welfare policy manager, Penny Middleton.
"When TB testing was suspended during the Foot and Mouth outbreak in 2001 it resulted in long-term consequences of silent, unchecked spread that other parts of the UK are still dealing with."