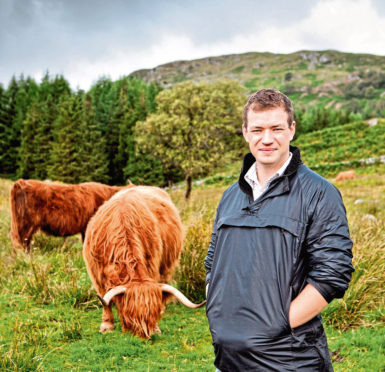 A Moray farmer and butcher is backing calls for the public to buy local produce during, and after, the coronavirus pandemic.
Jock Gibson, who runs Edinvale Farm and Macbeth's Butchers in Forres, is a member of the Nature Friendly Farming Network (NFFN).
He is supporting the network's plea for members of the public to buy local produce when they can and features in a new NFFN report highlighting what farmers are doing to help their local communities during the Covid-19 crisis.
"Two weeks ago, I was having sleepless nights when people were being told not to eat at restaurants because that was 80% of our business that was going to disappear overnight," said Mr Gibson.
"We very quickly managed to realign and we have been incredibly lucky with the support we have had locally and nationally from people coming and buying from our local shop or ordering online.
"We are now doing a month's-worth of work every two to three days."
As well as offering a delivery service from the butcher's shop, Mr Gibson has also teamed up with other local producers to help them deliver their produce.
He said farmers and food producers were extremely grateful for the support they were receiving at the moment and he hoped this would continue beyond the coronavirus pandemic.
"I hope the general public become more connected with their food and how it is produced," said Mr Gibson.
"There hasn't been a time in living memory where people have gone into a supermarket and not been able to find food on the shelves.
"This is a real wake-up call for the public and politicians, highlighting the value of British farmers and the value delivered from the subsidy support received."
NFFN chairman Martin Lines said the organisation had created a list of ways the public can support British farmers during Covid-19.
These include buying fresh, seasonal produce from your local online farm shop or market and working or volunteering on a farm as the industry faces a potential shortage of 80,000 seasonal workers this year.
He added: "The Covid-19 crisis demonstrates how intrinsically connected farmers are to local economies and the environment. When people buy produce from a local and sustainable farmer, they're also protecting their community and wildlife."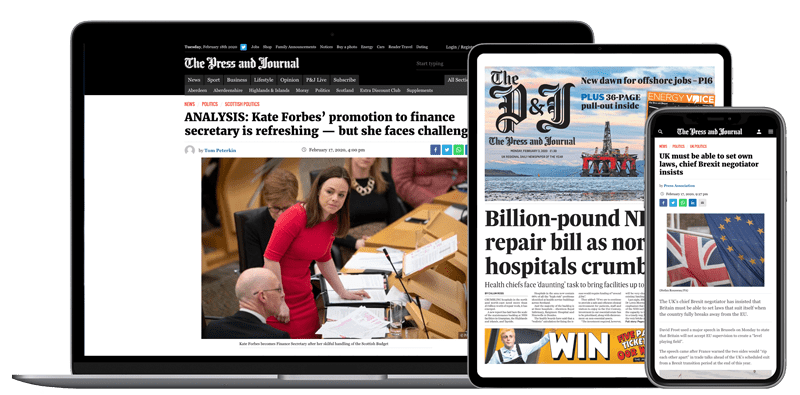 Help support quality local journalism … become a digital subscriber to The Press and Journal
For as little as £5.99 a month you can access all of our content, including Premium articles.
Subscribe