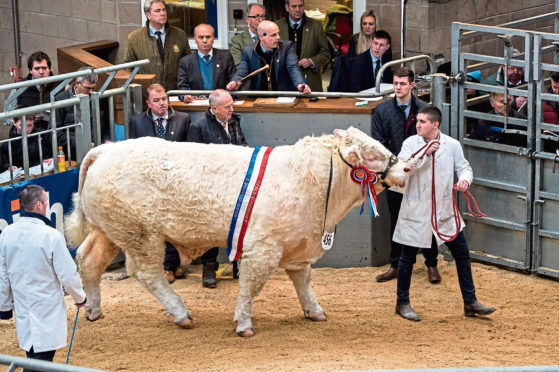 The May instalment of the world famous Stirling Bull Sales has been cancelled due to the coronavirus lockdown – but United Auctions (UA) has unveiled plans to directly market bulls for breeders.
In a letter to customers, UA sales director John Roberts said it would not be possible to hold a live sale next month but the company would be offering a direct marketing service instead.
"The continuing restrictions and social distancing measures in place will prevent vendors from presenting and leading their bulls, limit buyer numbers and, with no inspections or shows, we believe that direct marketing is the best way for the sale to proceed for both you, the seller and prospective buyers," said Mr Roberts.
He said the main advantage of direct marketing, as opposed to internet or timed auction sales, was the ability to draw on the knowledge and experience of UA auctioneers.
"We can talk to prospective buyers with passion and understanding to directly convey the value of each bull and accurately speak to their locomotion, style, definition and feel in a way that is far superior to online descriptions," added Mr Roberts.
He said to aid the direct marketing process, UA had created an online database and is in the process of producing a catalogue of the bulls available to purchase.
"In addition to all the relevant sire information and estimated breeding values (EBVs), the new catalogues will include pictures and descriptions of each bull," added Mr Roberts.
"To further reassure both buyer and seller, these private sales will also be governed by breed society rules, sale guarantees and the offer of insurance by NFU Mutual. The tradition of selling in guineas will continue but there will be no additional buyer's premium added to the purchase."
Next month's sales had been scheduled to take place on May 3-4.