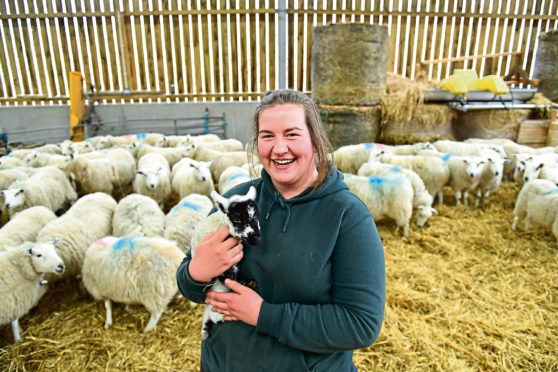 Brimming with optimism and new ideas, Chloe Malcolm is excited about her new role at Jahama Highland Estates.
The 25-year-old, who hails from a family farm near Appin, was recently appointed manager of the estate's 12,000-acre upland farming operations in the Glenshero and Inverlair areas.
Jahama Highland Estates is a 114,000-acre enterprise located around Fort William, Kinlochleven and Laggan in the west Highlands.
Owned by industrialist Sanjeev Gupta, the estate surrounds the Lochaber aluminium smelter and hydro-electric plant, operated by GFG Alliance.
The estate's chief operating officer, Julia Stoddart, said the focus of the business was finding equity across three key areas – economy, society and environment.
She said Ms Malcolm had been appointed to improve the estate's farm, which comprises 600 sheep across two flocks.
She will also be instrumental in implementing long-term plans to introduce native cattle and farmed venison to Jahama and eventually sell meat direct to customers from the estate.
"We plan on running the flock as one unit and have them working together in future," said Chloe, who has been working on various farms across the UK since leaving school at the age of 16.
"The majority of the sheep are Cheviots and we have a few cross Llleyns."
She added: "The sheep have always been sold as store lambs, but this year I have put the cast ewes to a Texel tup and we are going to sell cast ewes with lambs at foot to try and make a bit more money.
"We are going to try and sell some gimmers as well. We need to find our own little market that works for us."
Ms Stoddart said she was keen for Ms Malcolm to adopt innovative approaches and she hoped her appointment would inspire other young women to embark on a career in agriculture.
She said: "My hope is that seeing someone like Chloe in this role will inspire other girls – they can certainly do it."
Ms Malcolm said she had been fortunate not to experience difficulties in the industry due to her gender. She said: "Women can do this job just as well as men can.
"It's a male-dominated industry but you just have to be thick-skinned."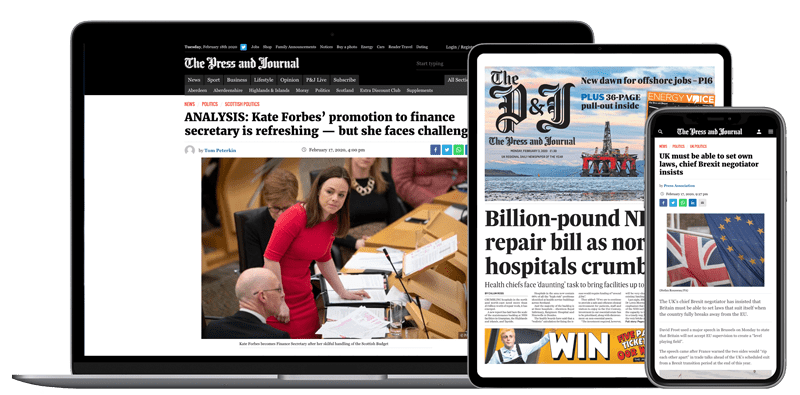 Help support quality local journalism … become a digital subscriber to The Press and Journal
For as little as £5.99 a month you can access all of our content, including Premium articles.
Subscribe