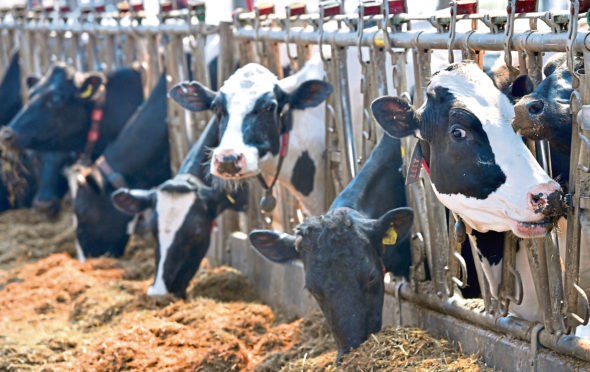 Dairy farmers in England struggling in the face of the coronavirus lockdown will each be able to access up to £10,000 of support, the UK Government has announced.
The move comes after calls from farming leaders to help the sector, which has faced a slump in demand for milk from restaurants, cafes and hotels. It has forced some farmers to pour away milk and has put businesses at risk of folding.
Farmers in England who have lost more than 25% of their income over April and May due to Covid-19 disruptions will be eligible for the support, Defra said
They will be able to claim up to £10,000 to cover 70% of lost income during April and May to ensure they can continue to operate and maintain production capacity.
Rural Economy Secretary, Fergus Ewing, said the Scottish Government was considering a similar package for affected Scottish dairy farmers.