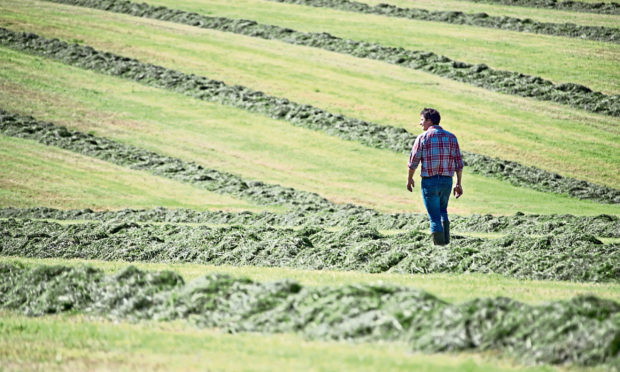 The Scottish Association of Young Farmers' Clubs (SAYFC) has launched a rural wellbeing hub on its website.
The new hub, which was launched to coincide with this week's Mental Health Awareness Week, provides information and advice on mental health and wellbeing.
SAYFC chief executive Penny Montgomerie said the resource was part of the association's mental health awareness campaign Are Ewe Okay?
"Young Farmers as a network always strive for their members to feel comfortable in voicing their opinions. However, when the conversation turns to mental health, it often strikes individuals as being too personal to discuss," said Ms Montgomerie.
"We hope the hub provides easy links to various organisations who can help advise anyone requiring support."
She said the hub contained a section with stories from SAYFC members who had experienced poor mental wellbeing in the past, and a list of organisations that are able to help.
Ms Montgomerie also revealed plans to offer SAYFC members access to a two-day mental health training course, offered by the Scottish Mental Health First Aid Programme.
"The course will offer basic general information about mental health problems," said Ms Montgomerie.
"The knowledge presented and understanding developed in the course will aid Young Farmers to remove stigma and fear in order to give confidence in approaching a person in distress."
She said the training was being funded through the Are Ewe Okay? campaign and the Willie Davidson 75th Anniversary Fund.
The fund was launched in 2014 to commemorate the 75th anniversary of SAYFC and its late vice-president Willie Davidson.
It sets out to advance the education and training of young people in rural areas, promote and develop farm safety initiatives, and help create new and develop existing clubs.