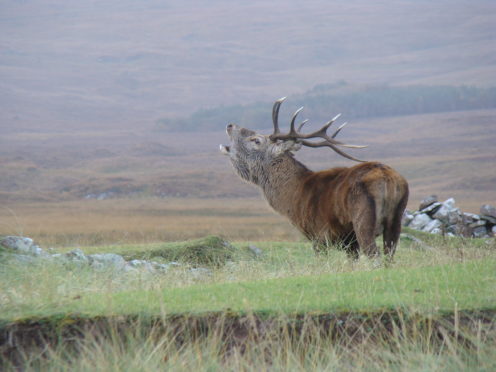 The loss of let stalking income due to the Covid-19 crisis could cost the rural economy almost £9 million this year, claims a survey.
Results from the survey, which gathered responses from 103 businesses covering just under two million acres of land, found the loss of let stalking this year for stags, hinds, roe bucks and roe does would cost them in excess of £2.5m.
Association of Deer Management Groups (ADMG) chairman, Richard Cooke, said the survey only represented just under a third of the total let stalking sector and estimates for losses to the whole sector are closer to £9m, before the impact of reduced venison sales is taken into account.
"This is of course the worst-case scenario – full cancellation – and hopefully the impact will be less if the Scottish Government roadmap out of lockdown proceeds as hoped," added Mr Cooke.
"Whatever the degree, we must expect disruption and significant economic damage, including potential job losses, both part-time and seasonal, as survey respondents have flagged up."
The survey also found 57% of respondents said no or limited let stalking this season would not affect their deer cull plans and 51% said the loss of all or part of their letting income would not affect the volume of venison they put into the food chain.
However, almost 62% said if arrangements with their game dealer change, such as price, they will adjust their planned cull and 14 respondents said the loss of routes to market for venison would result in them leaving carcases on the hill.
Mr Cooke said venison dealers and processors had lost all their restaurant, foodservice and catering customers during the Covid-19 crisis.
"While these markets should recover, it would be unrealistic to expect that in the short term and they are therefore facing a situation of reduced demand and extra cost due to the need to incorporate social distancing within their processing operations," he added.
He said the ADMG was developing a recovery plan for the sector in partnership with the Scottish Venison Association.
The two organisations conducted the survey in partnership with Lowland Deer Network Scotland.