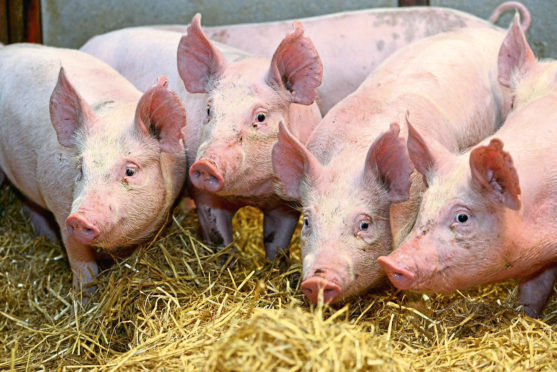 The Asian market is brimming with opportunities for increased sales of UK pork despite the challenges posed by the Covid-19 crisis, claims AHDB.
The levy body said the UK red meat sector was "weathering the storm" and continuing to ship product across the globe during the coronavirus pandemic.
During an online seminar AHDB's head of Asia Pacific, Jonathan Eckley, said the virus had slowed down trade, but UK pig meat exports had surpassed 2019 levels by the end of March.
Rupert Claxton, from food chain consultancy Gira, said there was scope for the UK pork sector to cash in on demand for pork from Vietnam.
The south-east Asian country's pork production has dropped by almost 17% so far this year due to an outbreak of African swine fever, and estimates suggest it could fall further to around 52% by the end of the year.
"We predict it could take a decade for the country's pork sector to recover," Mr Claxton said.
"Therefore, there is a real opportunity to potentially increase volumes over the next five to 10 years," he added.