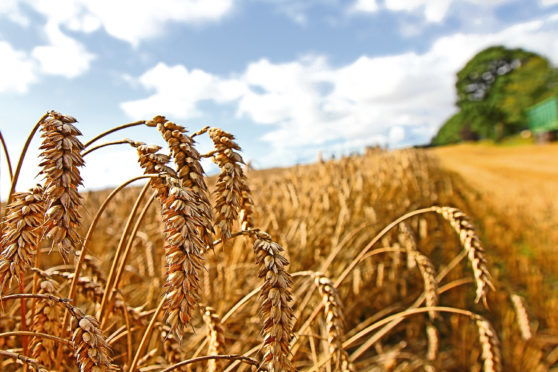 Growers have less than a week left to submit their entries for the Royal Northern Agricultural Society's (RNAS) annual growing cereals contest.
The competition, sponsored by agronomy company Agrii, closes for entries on Friday.
Growers are invited to enter five categories – winter barley, winter wheat, spring oats, spring barley for malting, and spring barley for feed.
One entry per category is permitted and awards will be made to both Less Favoured Area (LFA) and non-LFA crops.
"The competition is open to farms in the Aberdeenshire and Moray areas and is designed to encourage good crop husbandry," said the RNAS.
"Crops are judged for freedom from disease, weeds, and pests, uniformity and levelness of crop, estimated plant stand, grain size and quality and estimated yield."
The initial entries will be judged by local agronomists and the final judging will be by Inverurie grower Scott Campbell from Kirkton of Kinellar.
The overall winner will receive the RNAS Millennium Cup and a special prize will be awarded to the best entrant under the age of 30.
The overall title in last year's contest was awarded for a 40-acre block of Laureate malting spring barley from the Middleton family at Balbegno Farm, near Fettercairn.
Entry forms are available from RNAS secretary, Alison Argo, by calling 01561 340353 or 0771 4899628.