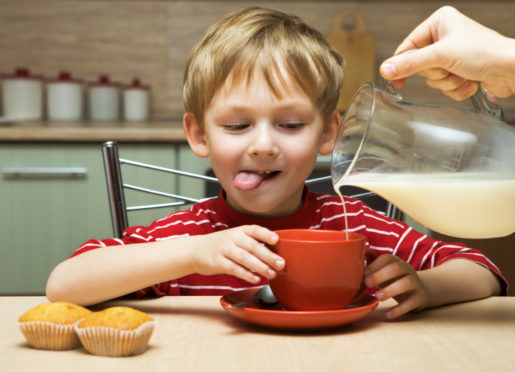 The first half of a £1 million campaign to boost sales of milk and dairy products during lockdown has been hailed a success.
The 12-week Milk Your Moments campaign, which is led by the UK dairy sector in partnership with government, has reached more than 30 million people on social media since its launch last month.
The campaign, which will include a TV advert next month, encourages people to come together and chat over a virtual cup of tea or coffee with milk.
People are encouraged to connect with others during the coronavirus crisis and share these moments on social media using the hashtag #milkyourmoments.
The dairy industry has pledged to make a £1 donation to mental health charities for each moment shared until it reaches its £100,000 target. The chosen charities are Mind, Inspire and the Scottish Association for Mental Health.
Levy body AHDB's dairy strategy director Paul Flanagan said they are delighted with the initial results.
"In the coming weeks, consumers will also see PR activity, in-store promotion in supermarkets and for the first time in over 20 years, a national TV advert at the beginning of July," he said.