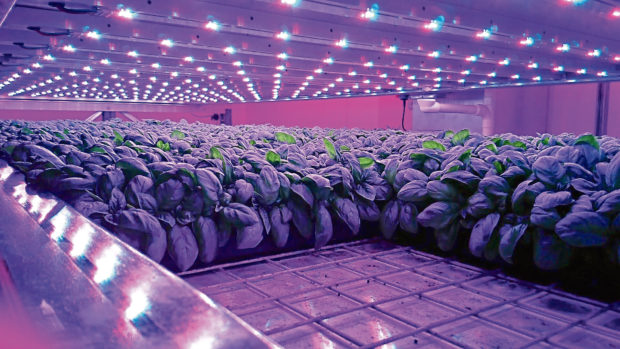 Scotland's first commercial vertical farm will be built later this year at Waterside Farm near Ellon.
The "farm", a four-tower vertical growth unit, is designed to produce up to 70 tonnes of produce per annum and is being built by Vertegrow, a company established through Steadman Partners, the private investment office set up by BrewDog co-founder Martin Dickie.
Vertegrow already grows barley and rye in Waterside's fields, and says it intends to grow a variety of crops for the local food supply chain.
It hopes to work with a range of customers including retailers, caterers and restaurateurs.
The towers were supplied by agritech company IGS which has a demonstration vertical farm at the James Hutton Institute at Invergowrie.
Graeme Warren of Vertegrow said the company was positioning its farm business to address the challenges of the modern food supply chain.
"Growing quality, nutritious food in north-east Scotland will allow us to reduce food miles for our customers," he said.
"Combined with our renewable energy sources and rainwater harvesting, the efficiency of the IGS system is a key part of our ambition to grow crops in a carbon-neutral way.
"We look forward to continuing to work with IGS as we construct the facility later this year."
IGS chief executive David Farquhar said: "We are confident that this will bring a new and top-quality offering to the local market.
"Such relocalisation of the food supply chain is a feature of post-coronavirus planning we are seeing all over the world.
"We were delighted that the IGS platform was selected for this project.
"We look forward to getting under way with the deployment of our towers with the Vertegrow team."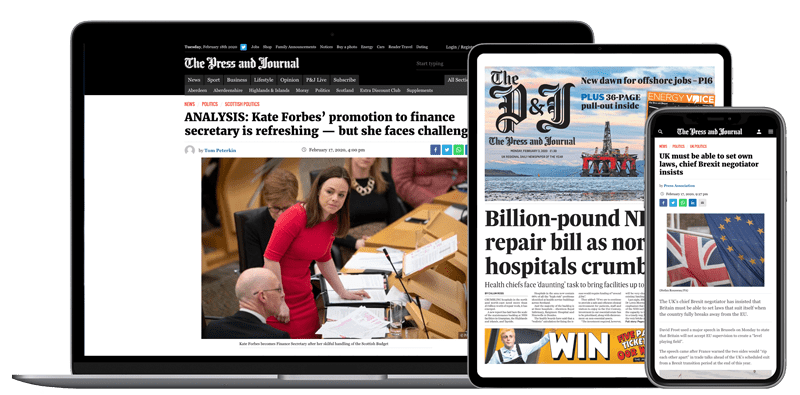 Help support quality local journalism … become a digital subscriber to The Press and Journal
For as little as £5.99 a month you can access all of our content, including Premium articles.
Subscribe