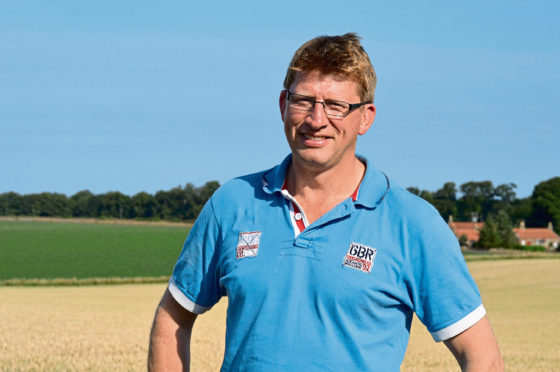 Growers are being urged to ensure they have adequate marketing plans in place for their grain this year.
NFU Scotland says Covid-19 restrictions and more spring cropping, particularly in England, could put pressure on the grain market this year.
The union's combinable crops chairman, Willie Thomson, said although steps had been taken to minimise any grain storage shortages at harvest, Covid-19 precautions may slow processes at grain intakes and there remains concern over haulage availability.
"That means growers should be prepared to hold grain on farms longer than normal, especially any grain that is not already committed to an end-user and that may mean additional drying of grain will be needed," said Mr Thomson.
"Most growers will have a proportion of uncommitted grain to ensure they can fully meet contracted sales.
"Last year's big harvest resulted in problems getting such extra grain moved, including tonnages that had been contracted.
"Although above average grain yields are not expected this year, there could still be issues around the market and logistics."
He urged growers who had not already had conversations with their buyers about contracted sales, and any expected surplus, to do so now.
Mr Thomson also asked his peers to avoid the temptation to cut corners that would put them at risk and said: "Let's bring this year's harvest home safely."