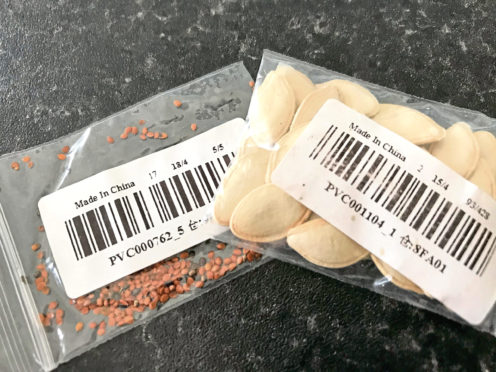 Farm leaders are urging members of the public to only buy seeds and plants from a trusted supplier.
The plea from NFU Scotland (NFUS) comes amid reports members of the public have been receiving seeds they did not order in the post from China. The union urged anyone who receives these packages to contact the Animal and Plant Health Agency via email at planthealth.info@apha.gov.uk
They are asked not to plant or compost the seeds as they could be carrying plants or diseases that pose a risk to Scottish crops or the environment. NFUS horticulture chairman James Porter said: "Scotland has an enviable reputation for producing high health, hardy plants – whether that be trees, nursery stock, cereals, oilseeds, soft fruit, bulbs, vegetables or potatoes.
"The arrival of seeds of unknown quality or health places that at risk and I urge anyone who receives these unsolicited parcels to notify APHA.
"Putting these seeds in the ground or into compost bins risks introducing new disease threats and invasive species that could threaten the many healthy plants and species we grow here."