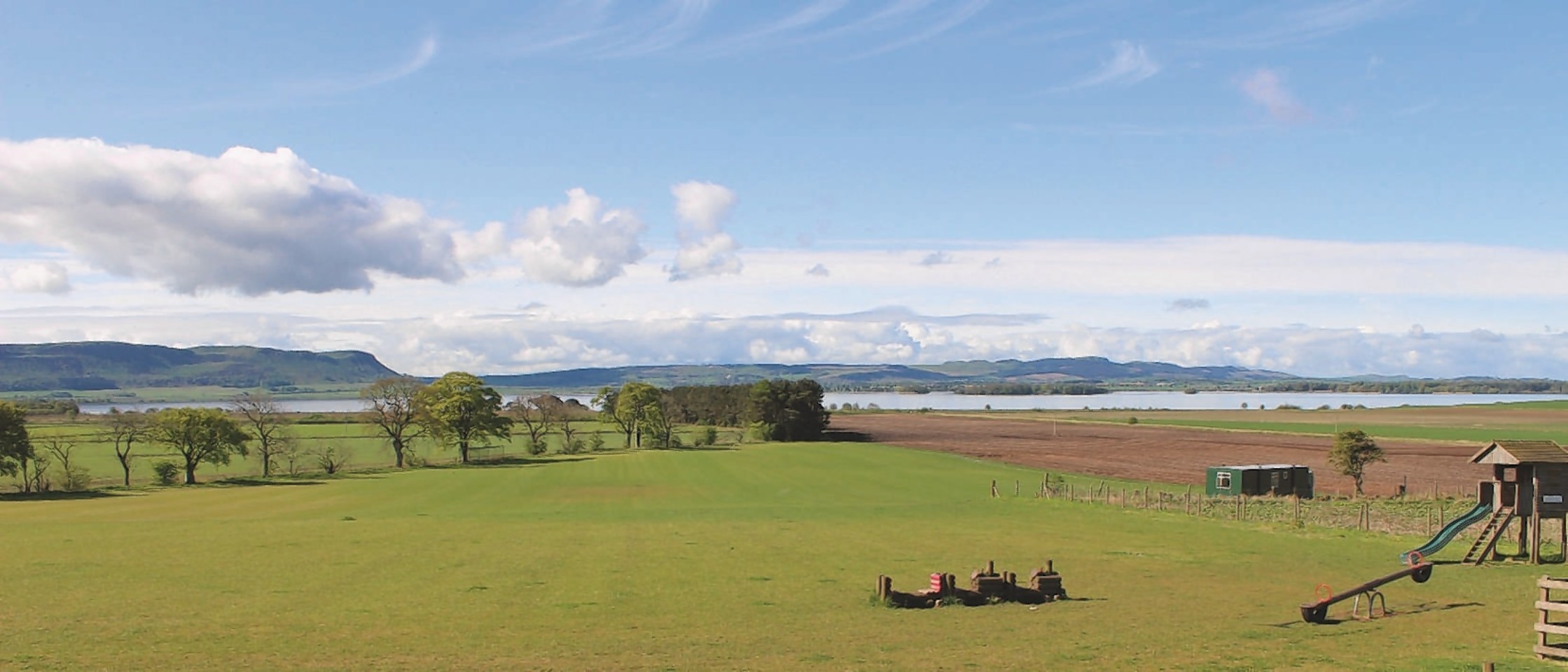 Diversification has long been seen as the way to bring extra income into farming businesses.
And for one Perthshire farming family, a drive to lure in those seeking the 'destination experience' has certainly paid dividends.
Robin Niven, along with wife Emma and his brother Mike, run the highly successful Loch Leven's Larder farm shop and cafe at Channel of Pittendreich Farm, Milnathort, Kinross.
Although farming is still an integral part of the business, it is the shop and cafe which is the real jewel in the crown for the Niven family.
In fact, the diversification accounts for around two thirds of business turnover.
The family came to the farm in 2003 and immediately set about looking at ways to try something different.
"This was my grandparents' farm on the maternal side. Coming here with a fresh set of eyes, we realised we had young kids and there was nowhere really to take them," said Robin.
"We were growing a lot of vegetables and seeing none of it in the local stores. We were packing broccoli and sending it to Glasgow, Preston and Leeds and all of our friends would wind us up saying they could not buy any of our vegetables."
Robin said they first batted around the idea of building a new cold store and packing house, which would have cost in excess of £1million, but instead opted for a farm shop with cafe to serve primarily as an outlet for selling vegetables grown on the farm and a place where local families could come with their children.
"We opened in 2005 and half of it was a shop as a way for us to sell our vegetables but the other half was around 40 table covers for a self-service cafe," he said.
However, the family soon realised that a self-service cafe didn't work for them – Robin described it as chaotic and resulting in a loss of connection with the customer – so they quickly changed to offer table service.
"When a customer comes in now, the waiter greets them and sits them down to establish that bond. You cannot establish that quality of experience with self-service. Our brand, I hope, is telling them [the customer] about an experience," said Robin.
The farm shop – which stocks food and drink, gifts and clothing – and cafe has expanded twice since it first opened, and the site now features walking paths, bike trails and a cricket ground for local sports clubs.
"With this sort of business, it's all about adding little bits up together and making it work. If you can offer something that's a little bit quirky then that's the market we are looking for – premium niche," said Robin.
The Nivens farm around 800 acres – 600 acres is owned and the remaining 200 acres is rented land.
"The main cropping is about half cereals and half vegetables," said Robin.
"We have a partnership agreement on much of the vegetables now where somebody else comes in and they rent the fields but we do a lot of the work such as irrigation, box hire and cold storage."
Broccoli is still farmed in-hand on around 50 acres producing around 150 tonnes a year, as well as 10 acres of "sexy vegetables" for the farm shop.
Vegetables grown include potatoes, carrots, parsnips, broccoli and cabbage; the tatties are sold through Branston and vegetables through the farm shop or Kettle.
Cereals are also grown in-hand and include spring barley, spring oats and winter wheat, destined for either Harleys or Diageo.
"The farm is still really important. It's still a big concern and it needs to be. We are not going to be completely shrinking the farm because of it [the farm shop and cafe]," said Robin.
"I think people come here because they can see the carrots being grown, and understand the stresses and challenges of growing vegetables."
Last year the family expanded outwith their home farm and opened up a small concession in the McEwans of Perth department store – this comprises a 50-seat cafe and small gift shop.
"It was expansion of the brand to try and get our name out there in bigger population centres," explained Robin.
He said he believes there are still huge opportunities for rural diversification in Scotland, as consumers show a growing appetite to visit rural destinations.
"It will establish alternative profit centres for farm businesses and the skills you have as a farm business person are really bespoke to rural businesses," added Robin.
"Farmers are good at diversifying within farming and it's not such a huge leap to go somewhere else."
He said skills and lessons learned in the farmshop and cafe have resulted in changes in how the core farm business is run.
"We have now gone back into the farming and looked at cash flow and staffing," explained Robin.
On future plans, Robin said the family plans to further expand its brand and it is currently looking at two sites for new shops or cafes within a 60-mile radius of the home farm.