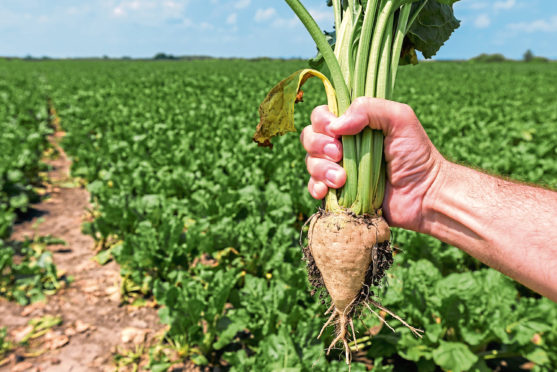 Banned pesticides could be used to tackle an outbreak of a virus spread by aphids that is harming sugar beet crops, Environment Secretary George Eustice has said.
Tory MP James Wild said sugar beet farmers in his North-West Norfolk constituency have warned their crops are being damaged by beet yellows virus and are asking for a temporary easing of rules around the use of neonicotinoid pesticides.
In 2013, the EU restricted the use of three neonicotinoids – Clothianidin, Imidacloprid and Thiamethoxam – on a number of crops, followed by a ban on outdoor use in 2018.
Responding during environment questions, Mr Eustice told the Commons: "The government recognises that sugar beet growers face yield losses this year because of the difficulties in controlling aphids.
"We do support the restrictions on neonicotinoids to protect pollinators but we've also always been clear that we remain open to applications for emergency authorisations under the current rules."
Earlier, Labour's Seema Malhotra called for the government to commit to protecting UK food standards by including an assurance on the face of the Environment Bill.
Ms Malhotra told MPs: "The secretary of state is right that their manifesto promised not to compromise on food standards in trade deals but twice the government have refused to support Labour amendments to put this into law.
"So if over 70% of people don't want us selling food imported from countries with lower food standards and over one million people have signed a petition from the National Farmers' Union for British food standards to be put into law, why are they refusing to do what the public wants and what the public expects? The country has a right to know."
Mr Eustice replied: "Well, in retained EU law we have indeed put in place the existing prohibitions on the sales of poultry washed by chlorine, for instance, with beef treated with hormones.
"We have legal prohibitions and our own legal bans on certain practices, those will remain in place and will not change."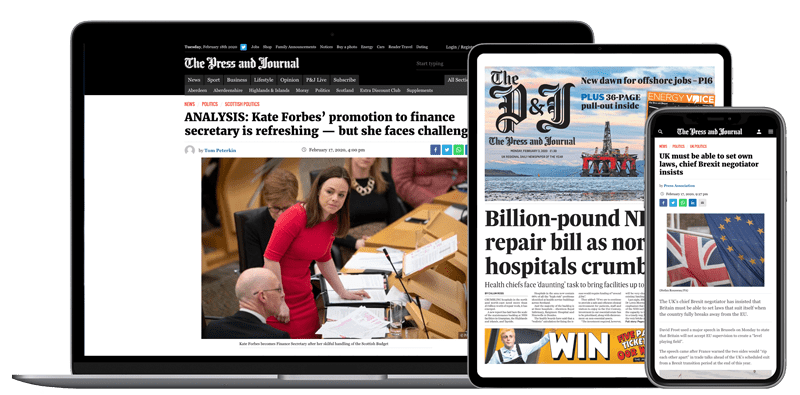 Help support quality local journalism … become a digital subscriber to The Press and Journal
For as little as £5.99 a month you can access all of our content, including Premium articles.
Subscribe