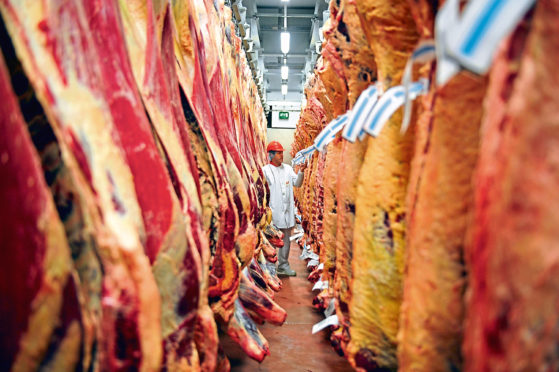 Thousands of jobs and more than £1.2 billion worth of red meat export trade are at risk if post-Brexit trading agreements are not finalised by the end of this year.
That was the warning from the British Meat Processors Association (BMPA) which has issued a list of demands to the UK Government to ensure export trade can continue at the end of the Brexit transition period.
"After months of meetings and talks with government which have yielded little progress, the British meat industry, along with other sectors that rely on overseas trade, has lost patience and we are calling publicly for government to step up the pace and solve these issues before it is too late," said BMPA chief executive, Nick Allen.
"With less than four months to go Britain has a woeful lack of infrastructure and people to operate the new export system which, if not addressed, will result in massive delays, extra cost and lost orders."
Among its list of demands, the association is calling for assurances that a new export health certificate system will be up and running at full capacity by the end of this year.
At present certificates are only required for red meat products consigned to a small number of countries. However from 2021 they will be required for all consignments, including those to the EU.
The association is also seeking assurances that new health marks to certify the export standard have been agreed with all trading partners, and that exporters will continue to be allowed to group together different orders – often a mix of fresh and frozen – in one consignment.
Lastly, the association claims there are not enough vets to carry out inspections of overseas meat consignments – a requirement for obtaining an export health certificate.
"There are simply not enough trained vets in the UK to cover this additional workload and we need the government to tell us how they are going to resolve this issue," added Mr Allen.