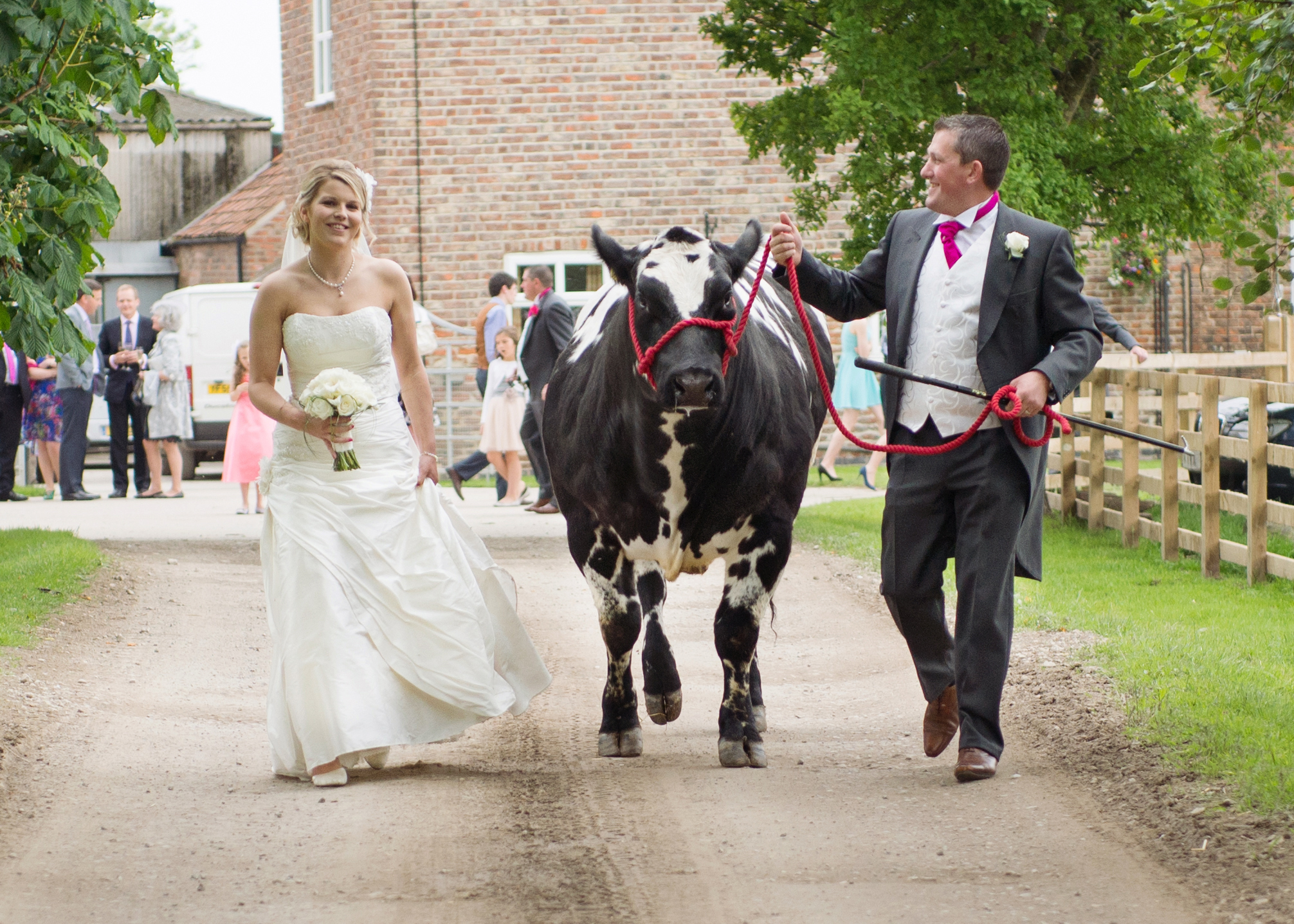 A UK couple brought 'Gorgeous', a prized British Blue heifer, that brought them together along to their wedding.
Steven O'Kane and Katrina Donaldson, married in North Yorkshire on Saturday May 31.
Mrs O'Kane wanted to buy the cow from her future husband after spotting her at the 2013 Great Yorkshire Show, but he would only agree to the deal on the grounds that she go on a date with him.