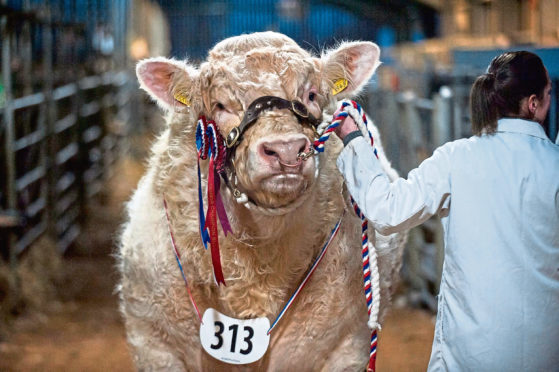 The world-famous Stirling Bull Sales will go ahead as planned next month with strict Covid-19 restrictions in place and no pre-sale shows.
Event organiser United Auctions says an entry of 741 pedigree bulls and females from seven breeds is forward for the event from October 17-19.
All pre-sale shows have been cancelled and United Auctions says a "safety-first format" will be adopted to limit the number of people on site at any one time.
"There will be no spectator element to the bull sales this year unless you're here to buy a bull," said United Auctions group sales director John Roberts.
"The breed sales will take place at prescribed times and if you take your seat in the sale ring, we expect you to be interested in bidding.
"In this way, we don't compromise the safety of the people in the ring and it ensures that business can continue to be done."
He said it was everyone's individual responsibility to follow the Covid-19 rules to keep everyone safe.
All prospective buyers will be required to pre-register their attendance at the sales. They will be given a bidding number and designated a seat in the sale ring positioned two metres apart from others.
An additional bidding area outside the ring – the tic tac – will also operate and everyone will be required to wear face masks or coverings at all times.
Bulls will be paraded in number order around the exhibition hall prior to their sale to allow buyers to view their locomotion, depending on social-distancing rules at the time.
The fixture will start with sales of Aberdeen-Angus cattle on Saturday October 17, followed by Beef Shorthorn, Salers, Maine Anjou and Charolais cattle on the Sunday. It will end with sales of Limousin and Simmental cattle on the Monday.
A trio of herds will also be dispersed at the event – the Weeton herd of Aberdeen-Angus from Preston-based breeder John Loftus, the Knockenjig herd of Beef Shorthorns from Sanquhar breeders David and Rosemary Dickie, and the Westcarse herd of Charolais from the Christies at West Carse, Stirling.
Aberdeen-Angus Cattle Society chief executive Barrie Turner welcomed confirmation the sales will go ahead and urged everyone to follow the Covid-19 rules.
He said: "Preserving the functionality of the market system as an important part of the agricultural supply chain by our compliance with the rules is a must in the crisis."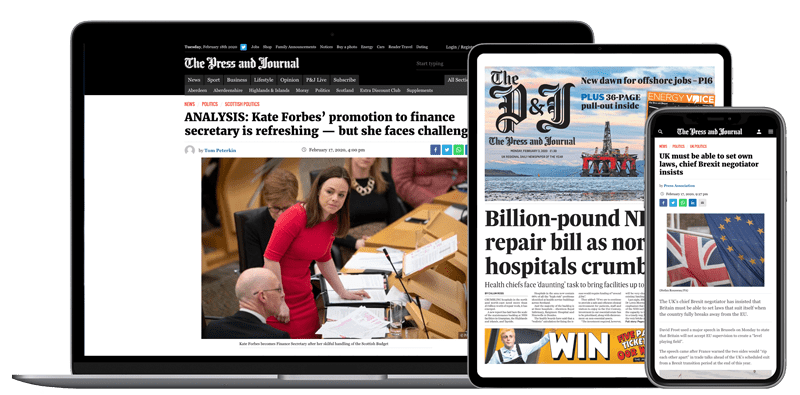 Help support quality local journalism … become a digital subscriber to The Press and Journal
For as little as £5.99 a month you can access all of our content, including Premium articles.
Subscribe