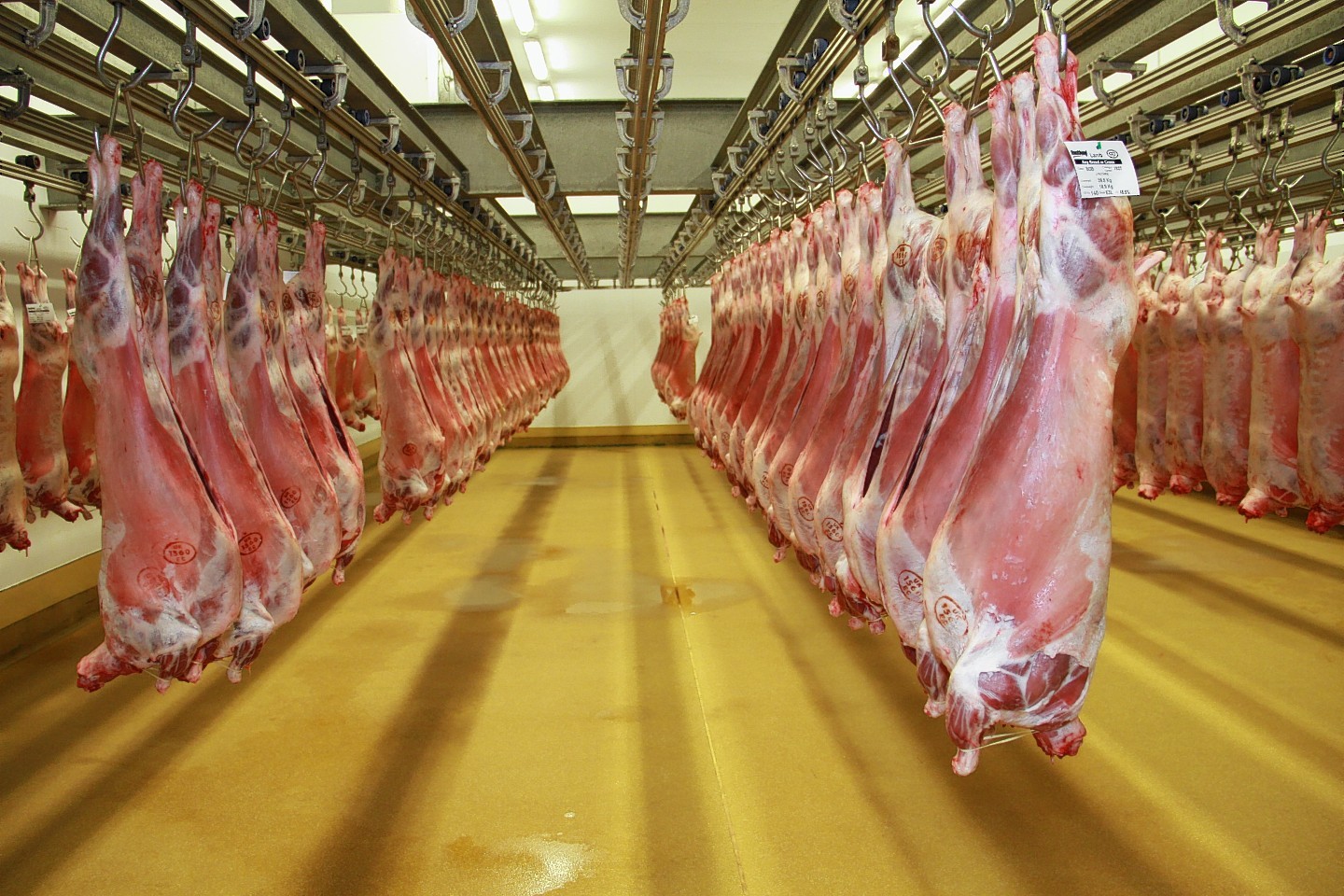 Work at Scottish abattoirs could be disrupted as a result of proposed strike action by Food Standards Agency staff (FSA).
Unison is set to ballot FSA staff, including meat hygiene inspectors, vets and support staff, for strike action over a proposed 0.75% pay increase.
These staff are responsible for physically inspecting carcasses in slaughterhouses to check for diseases and abnormalities.
Ballot papers will be sent out to more than 500 FSA staff in Scotland, England and Wales next week.
The union said it was seeking a pay increase, above inflation, for FSA staff who it claims have lost 15% of their pay packet under the coalition government.
"Our members working for the Food Standards Agency do a vital job to ensure that the meat on our plates is free from disease and safe to eat," said Unison general secretary Dave Prentis.
"They have an enormous responsibility in maintaining consumer health, and it is right that they receive a pay increase that is at least in line with inflation."
He said the union was calling on the FSA to come back to the negotiating table with a better offer.
"It is an insult that the FSA has chosen to impose below inflation pay awards two years in a row, with no real consultation, which represents a massive cut to people's pay and pensions. It is time to take a stand and we are urging members to vote yes to strike action," added Mr Prentis.
A spokeswoman for the FSA said:  "The FSA is still discussing its 2014/15 pay proposals with trade unions, and is disappointed that UNISON members are being balloted to take strike action.
"However, should UNISON members vote in favour of strike action, the FSA will invoke its contingency plans to ensure minimum disruption to its services and the public, and our work to ensure public safety in relation to food will continue."
She said the FSA valued the important role played by its frontline staff and it aimed for agreement over pay with the unions representing them.
"The FSA operates within government pay policy which has set an overall limit on pay increases of 1%, so in line with this available funding we have made formal pay proposals to the trade unions for 2014/15 for a 0.75% consolidated pay increase to all members of staff," she added.