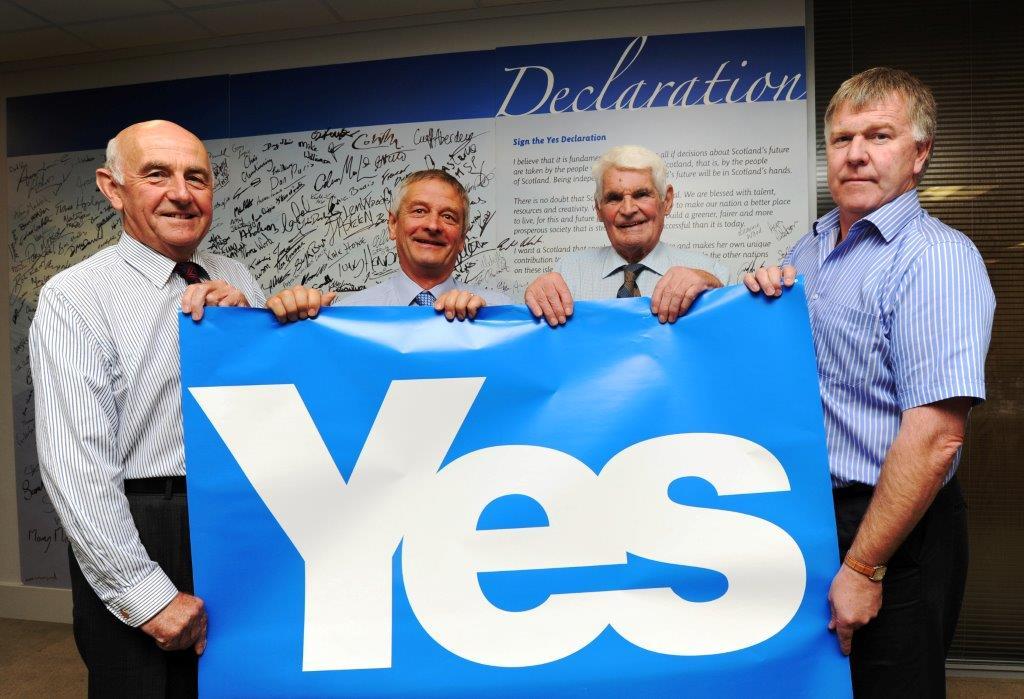 Four former presidents of the National Farmers Union of Scotland have declared their support for independence.
John Ross, Jim Walker, John Kinnaird and John Cameron say they are convinced that the safety and security of the industry would be better served if the country left the UK.
They have urged the nation's 65,000 farmers, crofters and growers – as well as the 250,000 other people who depend of agriculture for their living – to vote "yes" on September 18.
But a recent survey showed that 72.2% of 180 north-east farmers said they were opposed to independence, 20.6% in favour and 7.2% undecided.
Former NFUS president George Lyon, chairman of pro-UK group Farmers Together, claimed farmers appreciated that Scotland benefited from the "broad shoulders" of the UK on the international stage and a big home market.
But Mr Ross, a livestock farmer from Portpatrick in Dumfries and Galloway who was NFUS president from 1990-1996, said: "Farming and rural affairs need to be at the forefront of all future Scottish government thinking.
"And being fully committed members of the European Union is an essential part of that policy.
"An independent Scotland is the only way that this can be secured.
"A 'no' vote will mean years of uncertainty about a UK Government's EU membership and commitment and this will have very serious consequences for the future of Scottish farming."
Rural Affairs Secretary Richard Lochhead said the declaration of support was "highly significant" and sent out a "powerful message" to the nation.
He said the four past presidents "know the industry inside out, and know that Westminster has failed Scottish farming time and again".
Mr Lyon said: "We sell more of our products into the UK than anywhere else in the world so why would we want to turn ourselves into foreign exporters in 90% of our current home market?
"The currency we use is also a crucial issue to farmers, what would we do if we walked away from the UK and lost the UK pound?
"The money we use determines farm gate prices and the size of agricultural support payments."