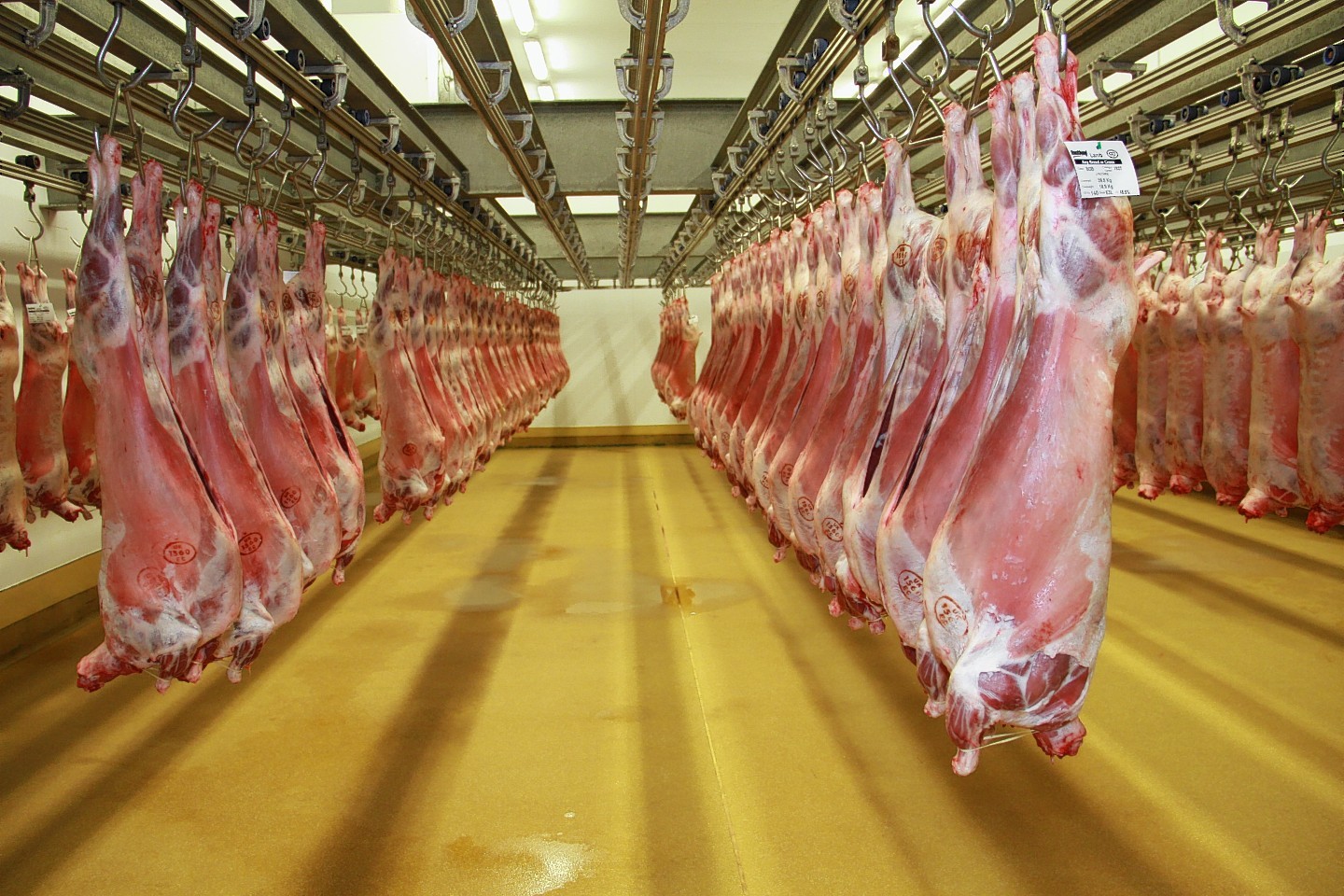 North-east abattoir Scotbeef Inverurie posted losses in excess of £1million in the first 17 months of trading, according to accounts filed with Companies House.
The firm is a joint venture between Scotland's largest meat processing firm – J.W. Galloway – and north-east farmers' co-operative ANM Group, which has a 25% stake.
It was formed in 2012 when J.W. Galloway acquired a majority share in Scotch Premier Meat from the ANM Group and the independently owned processor Mathers of Inverurie.
In the first 17 months of trading the business posted a turnover of £90.069million, of which £3.546million was generated in European countries outside of the UK.
However, the accounts – which cover the period from September 10, 2012 to March 2, 2014 – reveal pre-tax losses of £1.088million.
J.W. Galloway's group finance director Tony Kirkbright last night said: "It was recognised at the start that it was not going to be easy to combine two previously struggling businesses.
"Certainly the challenging market conditions made it much more difficult to turn these businesses around. Nobody envisaged that cattle prices He would rise by 17-18%."
On projections for the current year, he said: "We would hope that a good provision of last year's loss would be reversed."
He said the business returned to profit at the end of 2013 and was continuing to turn a profit in the current financial year.
The accounts also reveal the extent of trade between Scotbeef Inverurie and J.W. Galloway's Scotbeef business, which has bases at Bridge of Allan, East Kilbride and Queenslie, Glasgow.
During the 17-month period, Scotbeef Inverurie bought £808,816 and sold £13,016,490 of beef and lamb products in trading with Scotbeef.
In January, accounts from J.W. Galloway for the year ending March 3, 2013, suggested the business had taken out a £1.105million loan to purchase Mathers of Inverurie and a majority share in Scotch Premier Meat.
However, the ScotBeef Inverurie accounts suggest the figure was less, with a loan of £734,000 taken out to cover the acquisitions.
Last year, the firm said it planned to potentially build a new abattoir, thus replacing the facilities in Inverurie, beside ANM's mart at Thainstone.
And in June this year, ANM Group submitted a planning application in principle to Aberdeenshire Council for the redevelopment of the abattoir facilities in Inverurie into a mixture of flats and houses.
Scotbeef Inverurie is yet to announce further details of plans to build the new abattoir at Thainstone.
However, ANM Group chief executive Pat Machray said the new abattoir was "definitely a work in progress".
Mr Kirkbright added: "Both shareholders – ourselves and ANM – are fully supportive of the business and committed to the new project at Thainstone.
"There is a fair amount of work going on in the background to get the design and planning paperwork ready, and we would envisage that we would be progressing all the paperwork within a short space of time."
He said there were not cattle being sent from Inverurie to other J.W. Galloway plants for slaughter, but some carcasses were sent to the packing plant near Glasgow to fulfil retail orders.