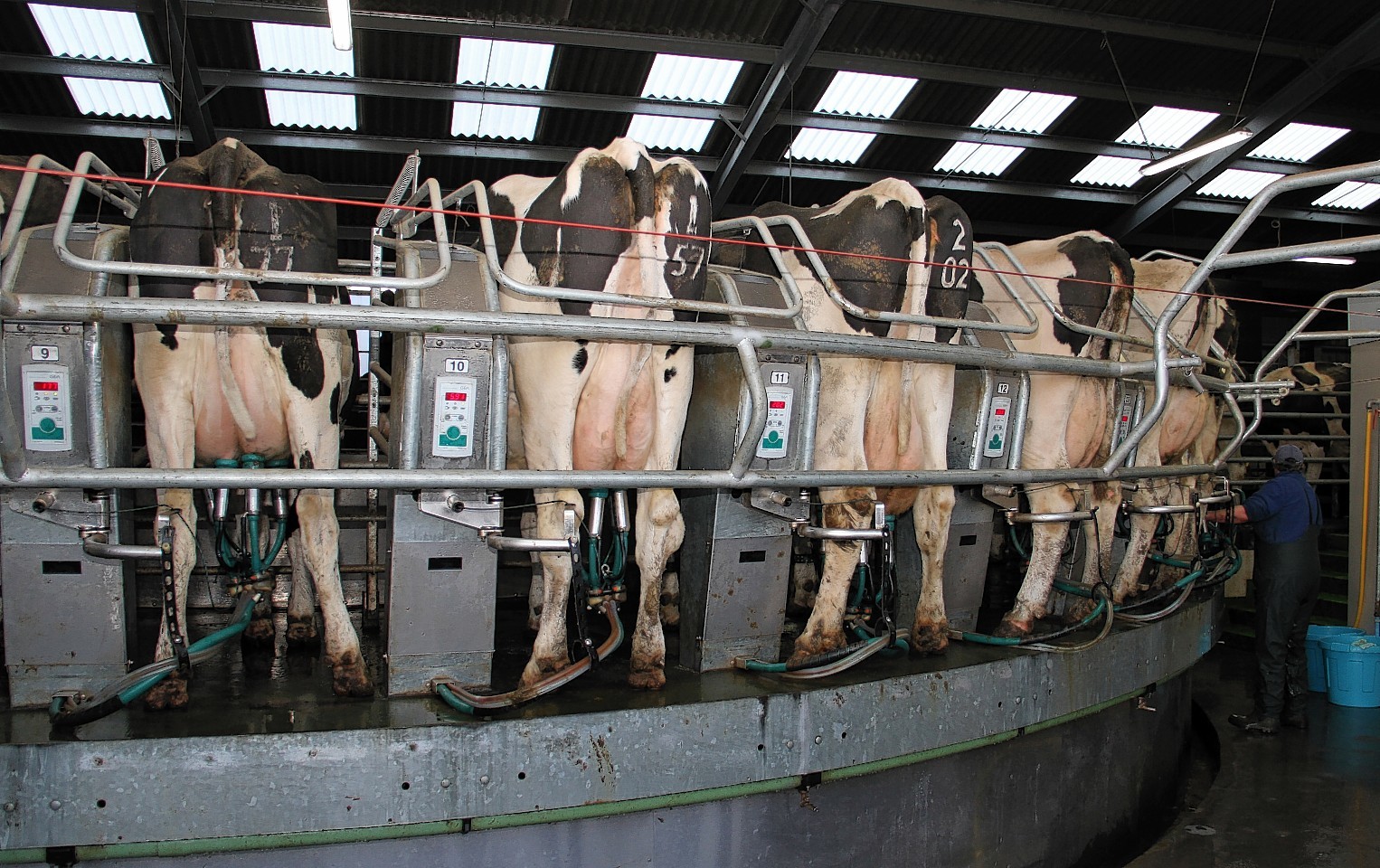 Profits took a tumble at Britain's largest milk processor last year despite a jump in turnover.
Arla Foods Limited – the British arm of European dairy farmers' co-operative Arla – posted pre-tax losses of £18.787million, down from pre-tax profits of £8.362million in 2012.
Turnover in the year ended December 31, 2013 was up nearly 40% to £2.41billion, from £1.72billion the year before.
Arla, which buys from one in four UK dairy farmers, blamed a series of exceptional costs, including £21.5million on restructuring, for its plunge into the red.
The accounts, filed with Companies House, include almost a full year of results for the former Milk Link business which merged with the co-operative in 2012.
They also cover the completion of the company's new one billion litre milk processing plant at Aylesbury and £16.6million put aside to cover the costs of closing the Ashby processing site, which shut in June this year.
Directors said the creation of a new cheese strategy had resulted in the company securing its biggest cheese contract win in its history, supplying around 30,000tonnes of cheddar a year to Asda.
During the year, the company also signed an exclusive contract with Starbucks to supply 30million litres of its Cravendale milk a year to the coffee giant's 700 stories in the UK and Northern Ireland.
Directors said:  "The company has ambitious targets for 2014 including a continued focus on restoring its profitability, improving efficiencies across the supply chain, continually improving working capital management and delivering growth through innovation and service, delivering what the consumer wants."
The accounts reveal growth in the value of the company's three key brands – Lurpak, Anchor and Cravendale.
The accounts come at a time of unrest in the UK dairy industry with falling milk prices – Arla cut its milk price by 1.67p to 28.55p a litre on September 29 – driving farmers to protest outside milk processing plants and supermarket depots.
Dairy firms, including Arla, have blamed a fall in global dairy commodity prices as a result of increased milk production, for the fall in farmgate milk prices.
According to provisional figures from the Rural Payments Agency, UK wholesale milk production is at its highest level in since 2003/2004 when production for the year reached more than 14billion litres.
Figures suggest wholesale milk production between April and September this year was 7.4billion litres – up 8.1%, or around half a billion litres, on the same period last year.