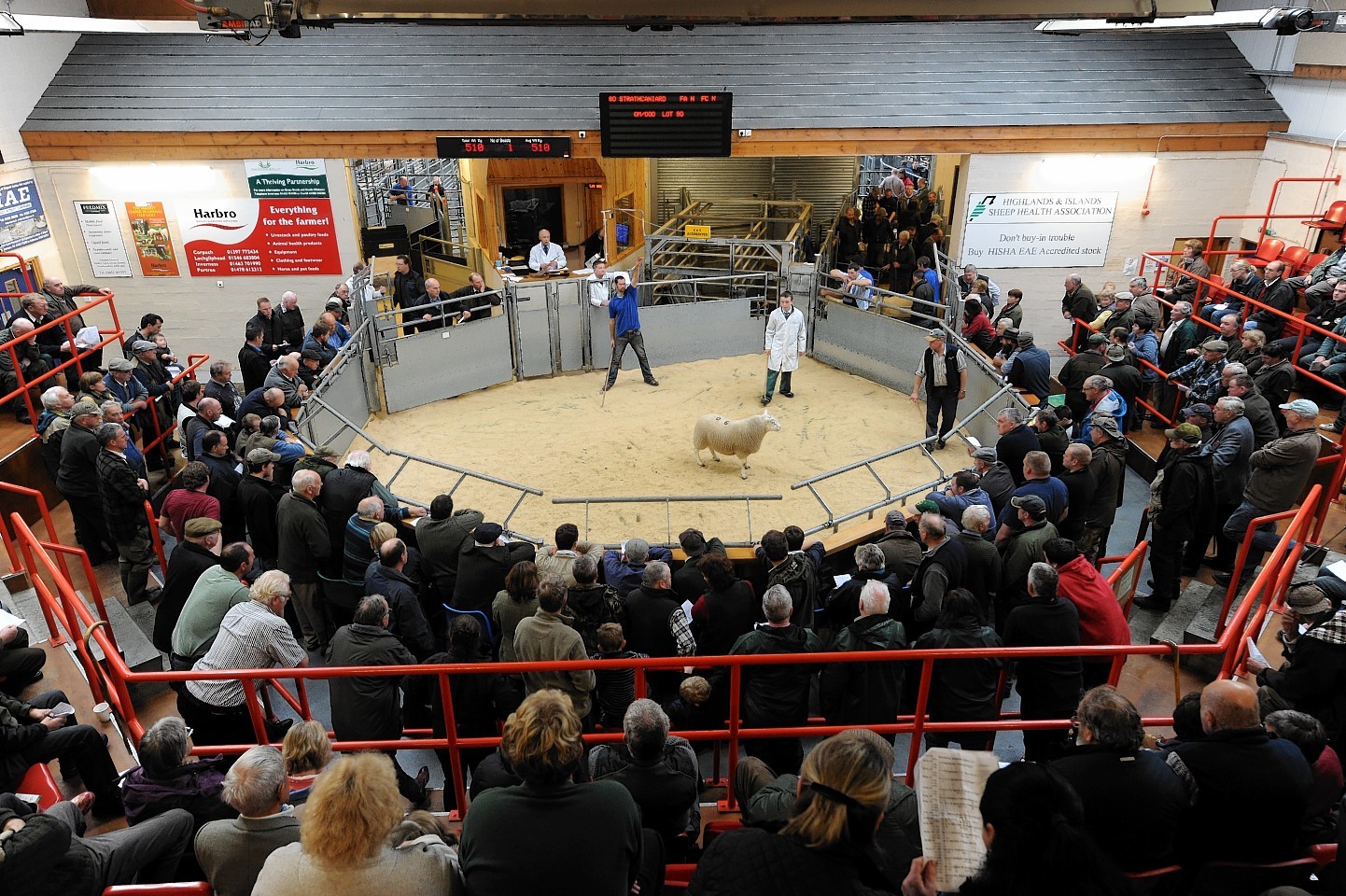 Dingwall and Highland Marts is preparing for a duo of major sales next week at its main base in Dingwall.
First up, the group is holding its annual Christmas show and sale of prime cattle and sheep on Tuesday.
Managing director Ian Tolmie said entries were at a similar level to last year with just over 100 cattle and 1,000 sheep forward.
"The buyers will be those who are generally with us every week, and we get predominantly entries from our regular consigners," said Mr Tolmie.
"It's a chance for them to show the best of what they can do."
The pre-sale show of cattle, which will be judged by Bill Cameron of Burnside of Edingight, Grange, Keith, will start at 8.30am. The sale will follow at 11am.
For sheep, the pre-sale show starts at 11.30am with the sale kicking off at 1.30pm.
Mr Tolmie said: "Prices have been increasing over the last few weeks and with the quality of stock we have on offer, we should see a buoyant trade.
"The live selling of premium stock is not as strong as it would have been at one time but we are still determined to keep that option for farmers."
He said regular buyers including John M Munro, Woodhead Bros on behalf of Morrisons and Fraser Brothers, would be in attendance.
On Wednesday, the mart will hold one of its premium sales of weaned calves.
"We have 700 forward from a number of the prominent cattle breeders in our area. Trade for weaned calves has held up pretty well throughout the selling season, and the quality on offer should see good prices," said Mr Tolmie.
"It's a big week for cattle sales between the finished article on Tuesday, and then a lot of sellers will replace their premium stock the next day. Some of the calves will be ready to sell at the Christmas sale next year."