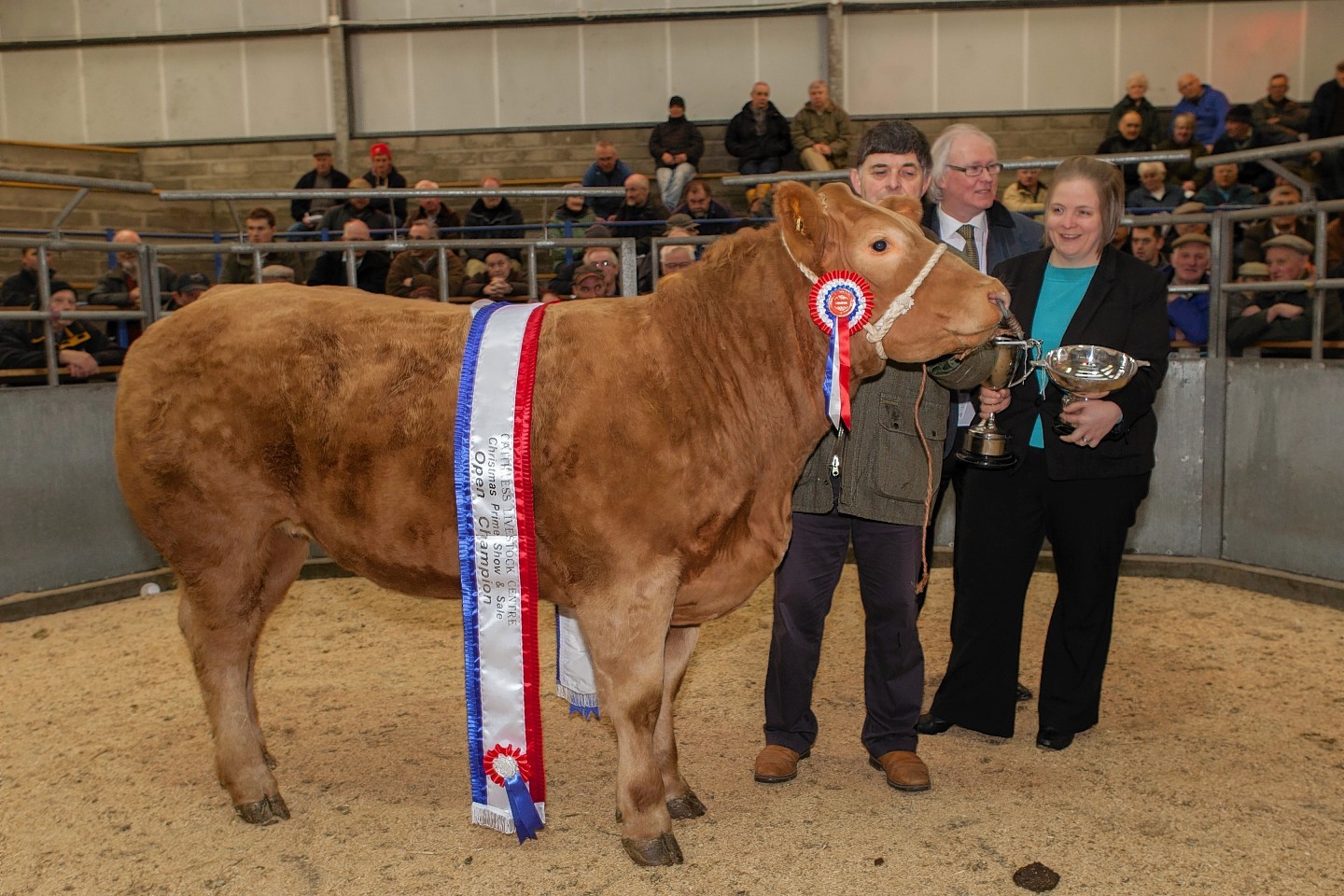 A new centre record was made at the Caithness Christmas Show and Sale yesterday when the open champion beast went under the hammer for £3,000.
Judge of the pre-sale show – Liam Gunn from Caithness Licestock Breeders, Thurso – said he was very impressed with the quality of livestock on offer at the show.
Taking home the record price at Aberdeen and Northern Marts' northern base at Quoybrae was a 590kg home-bred Charolais cross -heifer from D. Coghill & Sons, Skinnet, Halkirk.
She was bought by Mackay's Hotel in Wick, which has bought the Caithness Christmas show champion for the past 16 years.
Standing in reserve in the open section was a 675kg Charolais bullock from D. Swanson, Clatequoy, Thurso. This sold for £1,471.50 to J.M. Munro in Dingwall, who then went on to buy the young farmers' champion and reserve beasts.
Both of the young farmers champions were put forward by JAmes Gunn, Whitefield.
The champion – a 675kg British Blue heifer – sold for £1,800, while the reserve – a 775kg Limousin bullock – sold for £1,800.
Standing supreme in the sheep show, which was sponsored by Nona Mackay, was a pair of 47.5kg Beltex prime lambs from Stainland & Sibminster Farms, Castletown, Thurso. These sold for £400 per head to Mackay's Hotel, Wick.
The reserve pair were 46.5kg Beltex from C. Angus, West Mey, Thurso, selling for £150 per head to J.M Munro in Dingwall.