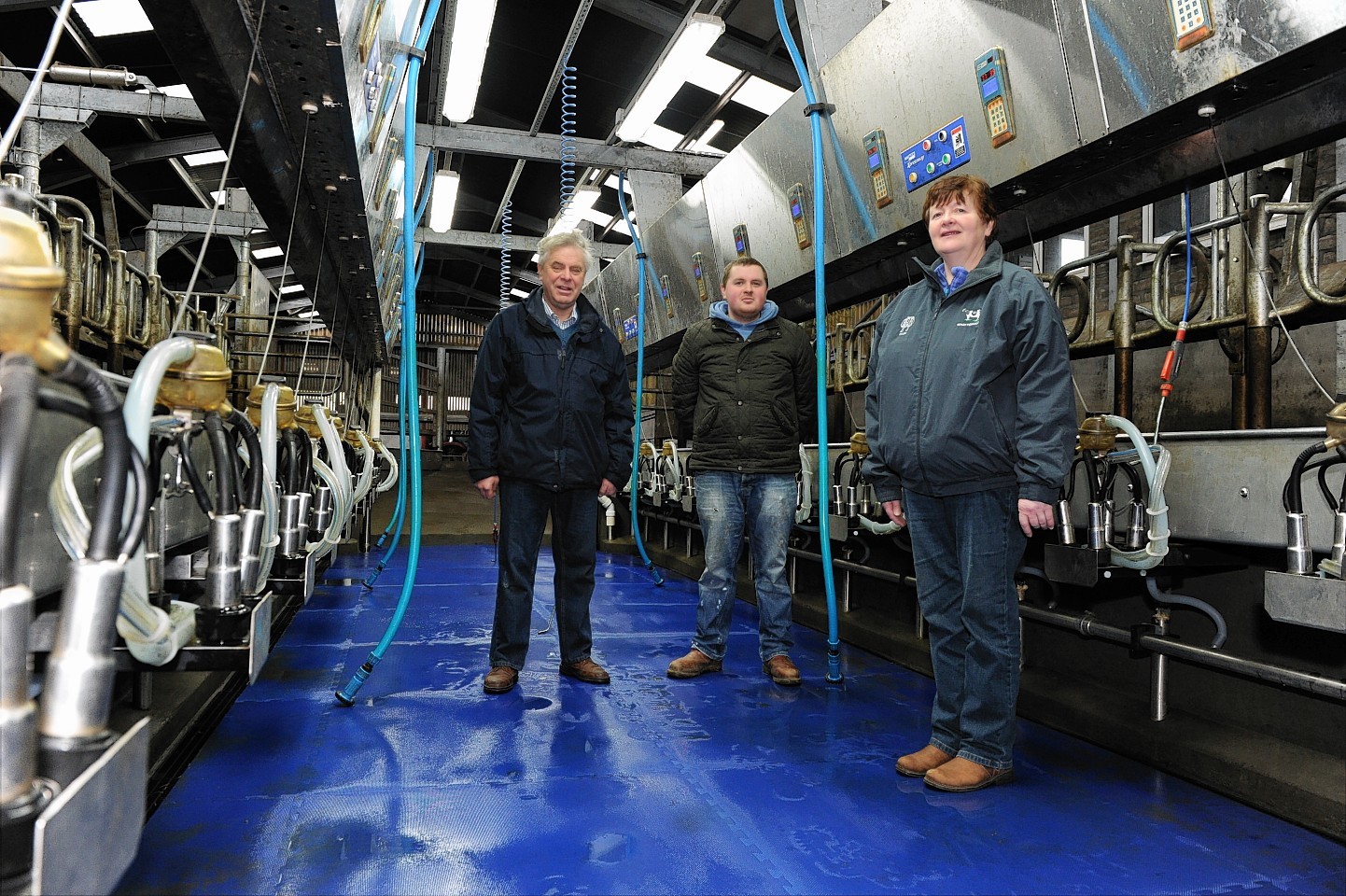 The majority of Scottish dairy farmers face a bleak future selling milk for less than it costs to produce.
Gemma Mackenzie speaks to one north-east dairying family who have £14,000 knocked off their annual income every time their milk processor drops its price by a penny.
For the McLean family, dairy farming is a way of life.
Yet like the majority of farmers, they find themselves producing milk at a loss.
Jean runs the 170-strong pedigree Whattonvale Holstein herd at Mains of Culsh Farm, near New Deer, in partnership with her 24-year old son John.
The family invested a substantial sum of money in a new milking parlour last year, and are now stuck selling their milk for just shy of 26 pence a litre, despite the fact it is costing them nearer 30 pence a litre to produce.
Their herd produces 1.4million litres of milk on an annual basis so every time the milk price is cut by a penny, the family loses £14,000.
They supply milk to Muller as it is the only processor collecting from their area, and although their milk price of 25.9 pence a litre is one of the higher ones being paid at the moment, it is still a loss-making price.
Jean admits her family is not the worst off, but warns that unless something changes in the sector, a lot of dairy farmers could be forced to quit the industry.
First Milk made the headlines earlier this month amid news its producers would be paid two weeks late as a result of cash-flow problems at the firm.
Politicians have now jumped on the band wagon demanding farmers are offered protection from sharp price cuts.
MSPs have launched an "urgent inquiry" into the issue and supermarket bosses are set to be grilled on what they are doing to protect dairy farmers from poor prices.
But is this all talk? And will it make any difference?
The milk market is a complicated beast. Processors blame global market conditions – oversupply and a lack of demand – for the current downturn, yet when markets are high they are notoriously slow to pass on gains to their farmer suppliers.
Supermarkets are the worst offenders, selling milk as a loss leader and devaluing dairy products in general.
Sainsbury's came out this week comparing what it pays its farmer suppliers to its competitors. The truth they didn't tell consumers is that those on retailer-aligned contracts, being paid more than the cost of production, are few and far between.
The majority are like the McLeans, hoping for a turnaround in the market and reassurance their investment in new technology will be worth it.
How can it be possible for water to cost more than milk, given the investment required to run a modern dairy farming enterprise and to keep on top of animal welfare, environmental obligations and so forth? Something does not add up.
"The supermarkets seem to think they have to charge as little as possible for milk to get consumers in the doors. I cannot blame the consumer for buying cheap milk," says Jean.
Dairy farmers need to turn a profit to be able to invest in their businesses, she added.
When asked what the solution was to the current dairy crisis, Mrs McLean had no answers.
However, she urged consumers to support farmers by buying Scottish and British milk and dairy products.
"We can sustain it for a short while, but the worry is we have no idea when prices are going to get back up," she said.
"We as farmers have never been able to dictate what we sell our produce for. The government wants food to be cheap, but we could end up where people cannot afford to produce it."
She said subsidy support was helping fill the shortfall between farmgate prices and cost of production, and warned that something needed to change in the sector given the fact subsidies were likely to dwindle in future years.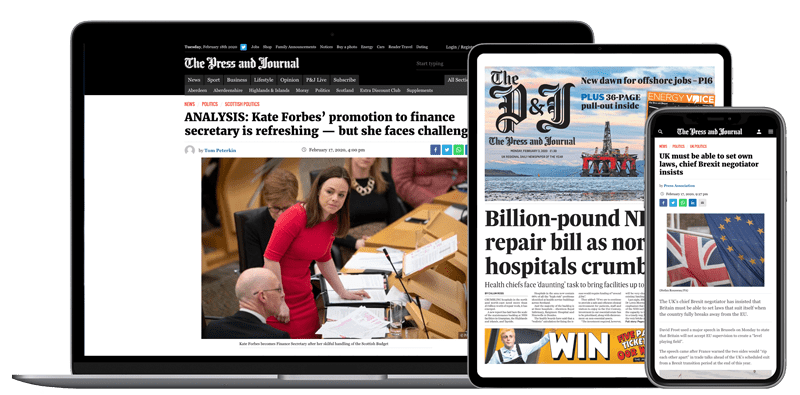 Help support quality local journalism … become a digital subscriber to The Press and Journal
For as little as £5.99 a month you can access all of our content, including Premium articles.
Subscribe