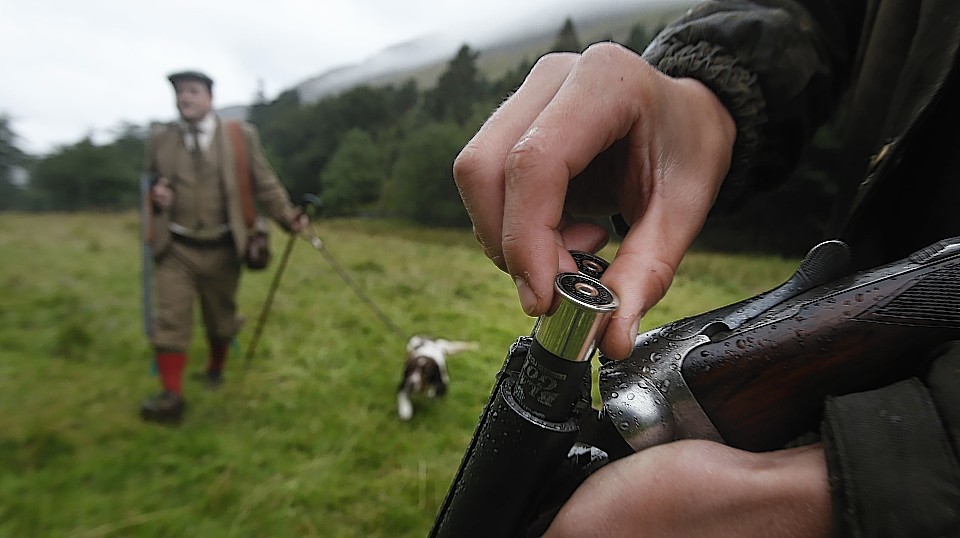 The Scottish Government has made a U-turn on plans to add sporting estates to the negative list under the new Common Agricultural Policy (Cap).
Farm Minister Richard Lochhead yesterday vowed to continue his mission to stop sporting estates from receiving subsidy support, but said due to European rules, they could not be added to the negative list at this time.
"We have been advised by the European Commission that current negative list rules would mean that even if a farm has just one day of sporting activity it would be ineligible for farm payments," said Mr Lochhead. "This is clearly not acceptable and I will continue to press the commission on this issue."
The minister also confirmed that £65.5million in support through the Less Favoured Area Support Scheme (LFASS) 2014 would start to arrive in the bank accounts of around 10,000 farmers and crofters by the end of this week.
Those interested in applying for funding through this year's LFASS, which will now be open to those who were previously frozen out of the old scheme, were advised to register for the new Rural Payments and Services website, where they could apply for the scheme along with the Single Application Form, which opens for applications next week.
Mr Lochhead also confirmed that the application window for the Agri-Environment Climate Scheme (AECS) would be extended by two weeks, opening on Monday, March 30, and closing on Friday, June 12.
The application window for the Forestry Grant Scheme will also open on March 30, with no closing date for applications.
Mr Lochhead said the government was still waiting for formal approval of new Scottish Rural Development Programme (SRDP) by the European Commission.
"The continued delay in having our new SRDP approved by Europe is frustrating, but from 2016 we will be able to design SRDP application windows which are convenient for all concerned," he said.
Last month, NFU Scotland president Allan Bowie wrote to Mr Lochhead urging him to extend the application window for AECS, warning it would be difficult for farmers to apply for that as well as the new Basic Payment Scheme at the same time. While, in recent months the government's dissemination of information and guidance for the new Cap regime has come under fire.
The government last night said detailed guidance on minimum activity rules would be published on its Rural Payments and Services website next week.
Applications for the Single Application Form (SAF) open on Monday.