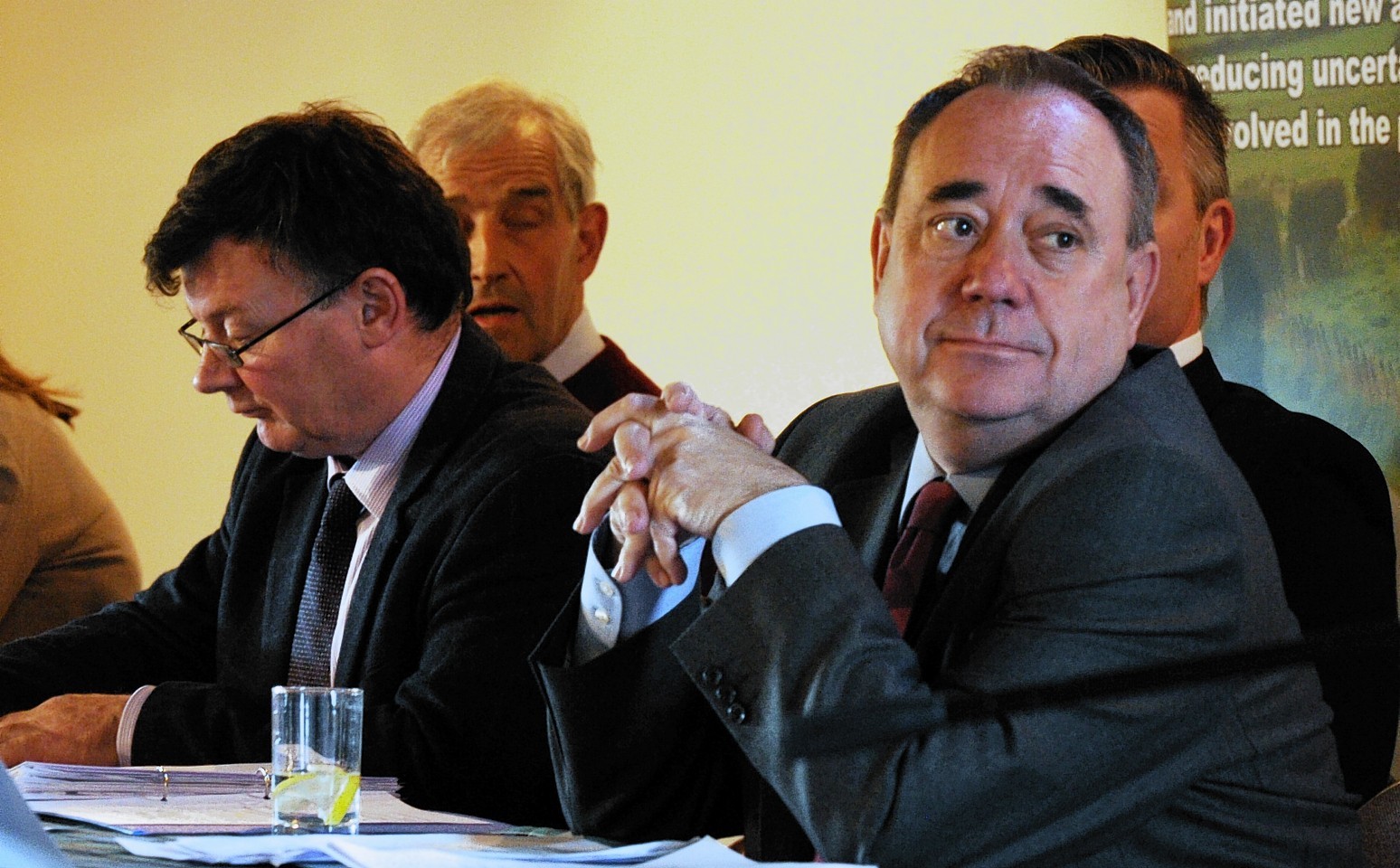 Maintaining and improving the Common Agricultural Policy (Cap) was the recurring theme at NFU Scotland's general election hustings in Oldmeldrum this week.
Representatives from the main political parties made various pledges to the audience of 150 farmers ahead of next week's election.
Among the line up was Alex Salmond, who repeatedly argued that a strong SNP presence in Westminster was the only way to ensure that lost Cap monies would be returned to Scotland.
The former First Minister was referring to convergence uplift monies totally around 223million euros (£164million) which was allocated to the United Kingdom from the EU to bring Scotland's per hectare subsidy support figure more in line with the European average.
His rival in the Gordon constituency, for which he is hoping to become the next MP, for the Liberal Democrats, Christine Jardine, argued farming needed stability and a "strong voice in the EU".
"If you vote for me, I will listen to your arguments and I will take them to Richard Lochhead, Westminster and the EU and ensure that you get a fair hearing," she said.
Mrs Jardine said the SNP was not Scotland, and any elected MP in Scotland should be working on behalf of the people in Scotland.
Speaking on behalf of the Conservatives, Gordon candidate Colin Clark repeatedly attacked the Scottish Government's land reform proposals and said they threatened to break up family farms.
He said voters had the choice between the current regime of ensuring the economy continued to grow, or a Labour and SNP government which would "borrow, spend and tax".
Standing in for the Labour candidate in the area – Braden Davy – was Aberdeen City councillor Barney Crockett.
He urged the rural community to vote for Labour because it would deliver a "strong voice" for farming in Europe.
Lastly, independent candidate for West Aberdeenshire and Kincardine – Graham Reid – put forward proposals to ensure that diet and health were given more importance in the political sphere.
He suggested the a 'junk food tax' could be created with the proceeds given to farmers, who were producing healthy food.
The debate turned to the government's Rural Payments and Services website with the Tory, Lib Dem and Labour candidates blaming the SNP government for the problems faced by farmers.
Mr Salmond told the audience he understood farmers' frustrations about problems with the system, but said farmers should be assured that Nicola Sturgeon had said no farmers will miss out due to the problems.