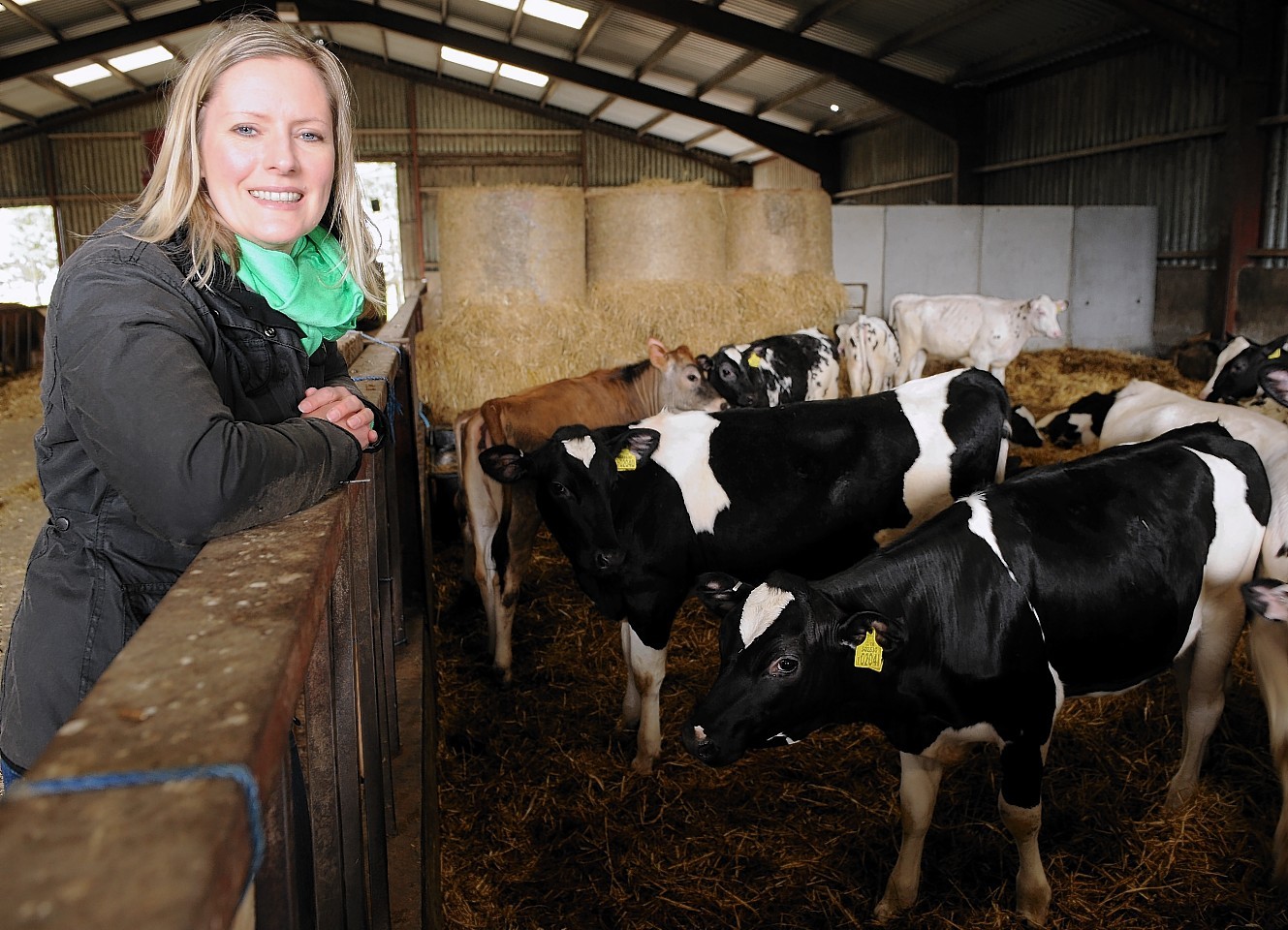 Since becoming a mother almost five years ago, I have come to realise that dairy farming is a bit like parenting – for my husband, that is.
In a lot of ways, Nick thinks of his "girls" (and I don't mean me and Daisy) the way I think about our daughter.
If Daisy has an upset tummy, he'll suggest reducing the protein in her diet – "when the cows are a bit loose, we add more roughage to the dry mix," he'll say, only half tongue in cheek.
And when there's a commotion on the baby monitor he'll leave me to fuss, but a moo from the top shed has him springing from the sofa.
Like young children, I understand that dairy cattle need constant care and attention, especially those in-calf, but it does make dairying particularly tying.
With twice daily milking and year-round calving, it's a 365-days a year operation. Nick can't exactly tell the girls to take a break whenever we want to go away (worst luck).
Summer is Nick's least favourite time to take a holiday because not only are there all the usual dairy jobs, there's silage to cut and the volume of customers – last year wholesale orders at the ice-cream parlour almost doubled.
But when faced with a big party for his 40th birthday last year, or a week in Portugal with his girls (me and Daisy this time), he chose the latter.
It was wonderful – seven glorious days of sea, sunshine and sensational food. Nick read five books. There were one or two calls from home, but as far as we were concerned, no problems. Bliss. We should do this again, we promised each other.
Then we got back.
Three cows were dead, the equivalent of almost £6,000. One or two dead cows would have been unfortunate, but three? Our week in Portugal had suddenly become a lot more expensive.
The high mortality rate was a result of bad luck and staff negligence.
As it is in farming across the board, getting reliable, competent dairy staff is an ongoing issue for Nick.
Dairy cows are sensitive beasts and need firm but careful handling, and despite the level of mechanisation in Rootfield's in-line tandem milking parlour, the dairy man must be super-vigilant, diverting milk from cows in the herd being treated with antibiotics to the "dump" line (if the contaminated milk goes into the main tank, the whole lot has to be dumped).
To minimise human error and because of the dearth of skilled labour in northern dairying, Nick has considered investing in robots to take over the milking, but at £100,000 a machine (and he would need at least two), it's not a decision to make lightly.
Nor is it one he can currently justify following the set-up costs involved in diversifying into ice-cream production in 2013.
What's come into sharp focus lately, partly due to the ice-cream business and partly due to the costly consequences of last year's holiday, is that Nick cannot do everything himself. Nor can he be in two places at once, however much he likes to try.
Having well-trained, happy staff he can trust with the day-to-day running of the dairy herd and the ice-cream operation is critical – for the ongoing health and wellbeing of the two businesses as well as Nick personally and our family as a whole.
Cue Duncan, our new farm manager-in-training.
I met Duncan at the nursery gates about nine months ago. He had just moved to the area with his wife and little boy, leaving his job as manager on a Highland estate to train to work offshore. In the meantime, he was at a loose end, "doing odd jobs", he told me.
Taking the bull by the horns, so to speak, I asked for his number for Nick and before long he was working weekends at Rootfield. Two months ago, Nick offered him the newly created farm manager position and Duncan has been shadowing Nick ever since, learning the ropes and seeing exactly how he operates.
Thanks to Duncan's hard working, capable nature and positive can-do attitude, we were able to enjoy a short break in March. He updated Nick by text most days and only had to call once for some information to avert a potential crisis – the borehole which provides water to the entire farm had stopped working – which he dealt with swiftly and calmly.
Fortunately, the ice-cream business is a lot more straightforward to run than the farm and we have been extremely lucky in having Rosie on board from the beginning, who now manages both trade orders and the ice-cream parlour.
Being a relatively young business, it still needs nurturing, but at least there is no livestock to worry about, only temperamental equipment and unpredictable weather that can cause production challenges.
When the temperatures rose rather suddenly and unexpectedly over the Easter weekend, for example, ice-cream sales soared. It had been sleeting two days before. Or in early January when the storms meant the power was out for nine hours and the entire 20-napoli counter had to be ditched.
In terms of taking a break, I guess dairying is not so different from any other owner-operated business. I'm thinking of friends of ours who have restaurants; they never take a Saturday night off and rarely leave the cafe for more than a few days at a time.
Can a dairy farmer ever really be on holiday?
I've come to learn that farming – and particularly dairy farming – is in the blood. The only way I can relate to it is that I don't switch off from being a mum just because I'm away from Daisy. The big difference is that when we go on holiday, we take Daisy with us. Fortunately, we can't take the cows.
Next time: here comes summer. The Rootfield girls get outside and ice-cream season takes off.
Rootfield Farm is on the Black Isle, 10 miles north of Inverness, where Jo lives with husband Nick, a fourth-generation dairy farmer, their daughter Daisy and 150 cows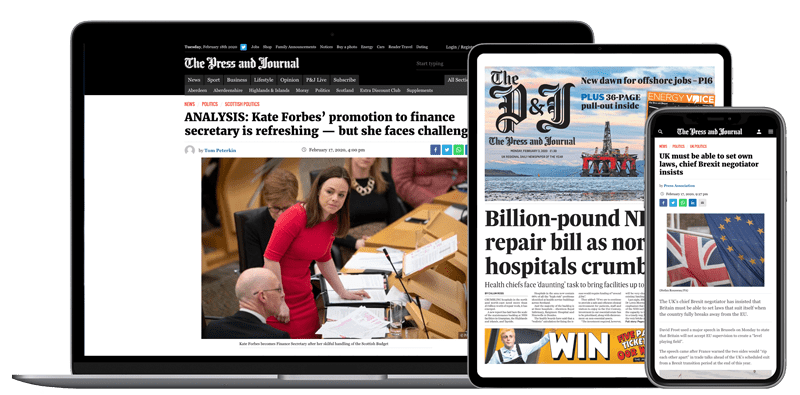 Help support quality local journalism … become a digital subscriber to The Press and Journal
For as little as £5.99 a month you can access all of our content, including Premium articles.
Subscribe