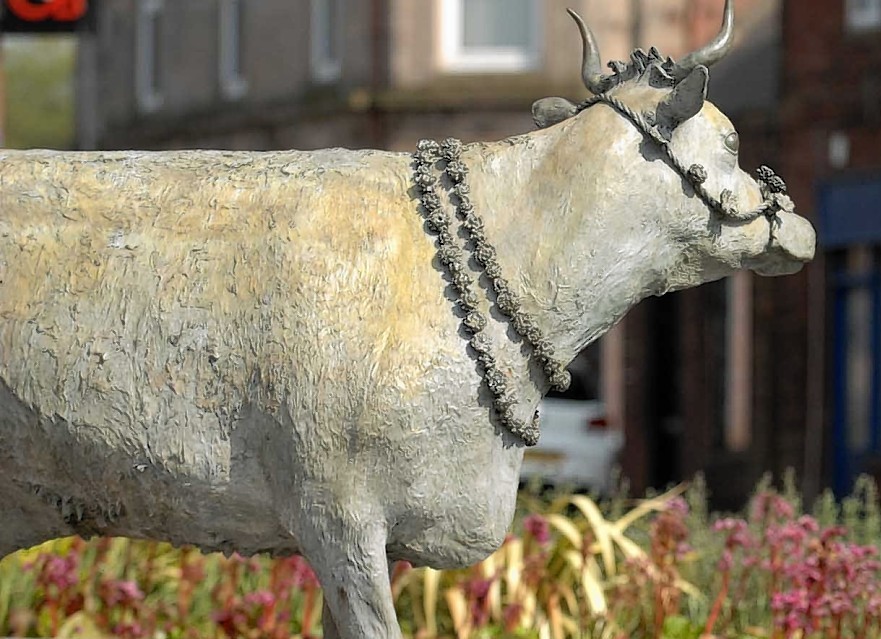 The original home of the infamous Turra Coo has been put up for sale.
Lendrum Farm, which lies five miles away from Turriff, is being marketed by CKD Galbraith.
The farm is famed for being the home of the Turra Coo, which was at the centre of a row over government pay conditions in 1913.
The farm's owner at the time – Robert Paterson – refused to pay National Insurance (NI) contributions following the introduction of the National Insurance Act in 1911.
After refusing to pay the contributions, on the basis that he felt his workers were well enough looked after by him, the bailiffs were sent to Lendrum to collect a cow to pay for the unpaid NI contributions.
This resulted in a riot of around 4,000 men in Turriff to stop the sale of the cow, which eventually escaped before being sold in Aberdeen.
She was bought by a group of local farmers who then returned her to Lendrum.
Nowadays Lendrum stretches across 312.8 acres of land. It is being offered on the market with a price tag of offers over £1.885million, and comes with a farmhouse and an extensive range of farm buildings.
There are also two 20kW wind turbines on the farm, which selling agent CKD Galbraith says will provide a useful income stream for the buyer.
The property is offered for sale as a whole or in three lots.