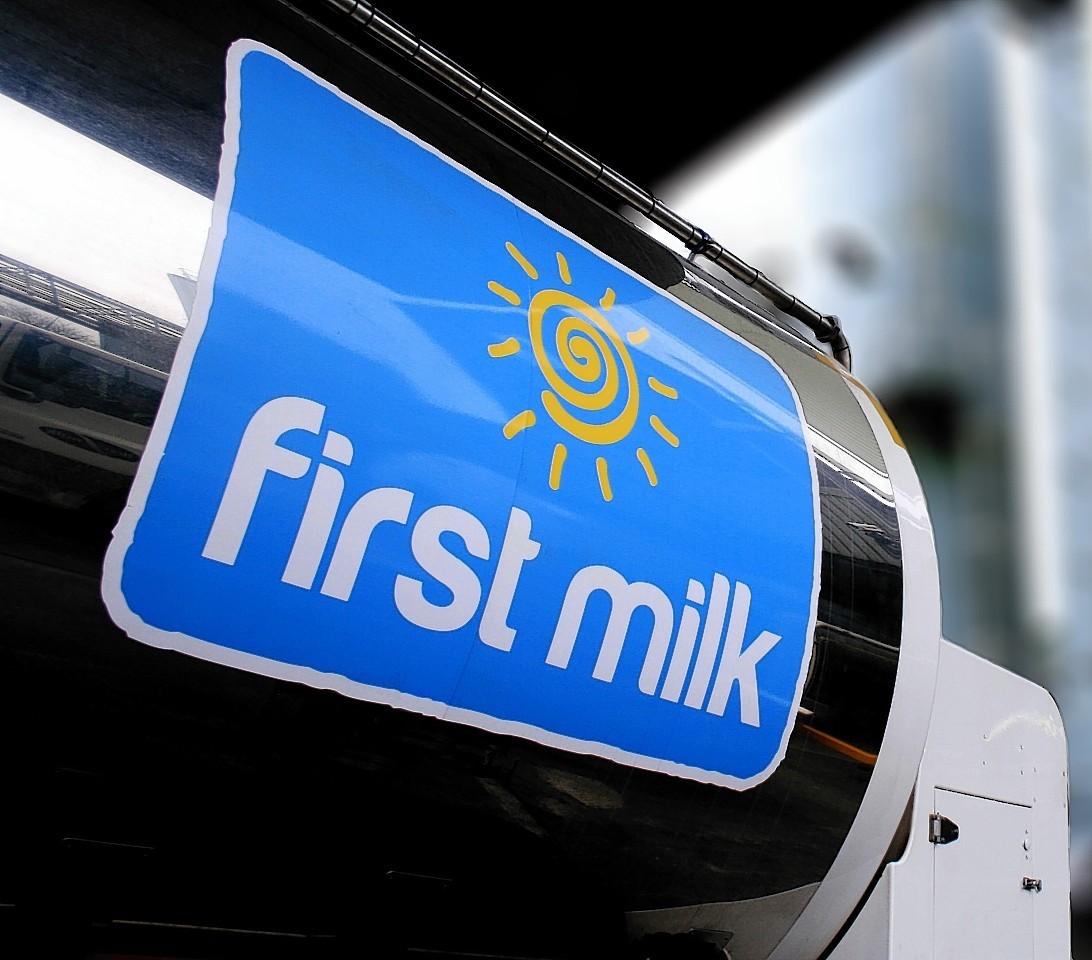 Troubled dairy farmers' co-operative First Milk is the latest milk processor to announce a further plunge into the red.
The Glasgow-headquartered company made headlines in January when it was forced to delay payments to farmers after admitting it was suffering cash-flow problems.
Accounts reveal the extent of these problems with the co-op posting pre-tax losses of £24.935million for the year ended March 31, from a loss of £4.332million the year before.
Turnover also took a tumble in the year to £442.192million – down 27.56% on the year before when it stood at £610.509million.
Outgoing chairman Sir Jim Paice, who served as Defra farm minister at the peak of the 2012 milk price crash, said the level of losses incurred by the firm was not acceptable.
In a statement with the accounts, he said the surge in losses was largely due to the prices paid to farmers not being aligned with the value of dairy products, which fell sharply and quickly.
Other issues which impacted on performance were the loss of a key contract at short notice in March 2014, a breakdown at its whey processing facility which cost the co-op £1million, and a £1.2million impairment charge due to the co-op's sports nutrition business – CNP – not performing as well as expected.
Sir Jim said First Milk had taken several steps to reduce financial pressure.
These include minimising the level of product manufactured that has not been forward sold, removing the practice of announcing milk price decisions with 30 days' notice and introducing a retrospective milk price announcement for around 20% of the milk supplied by members.
Sir Jim said these steps, along with measures to increase farmers' capital contributions to the co-op and the introduction of new milk pricing mechanisms, had resulted in a "much improved" financial performance in the current year.
"There remains considerable volatility in the returns generated from globally traded dairy commodities and we will continue to adjust the amount paid for milk supplies to reflect these returns," he added.
"The last financial year has been a disappointing one for First Milk but steps have been taken in recent months to address the trading issues that were experienced and the board will continue to improve our financial performance and returns to members."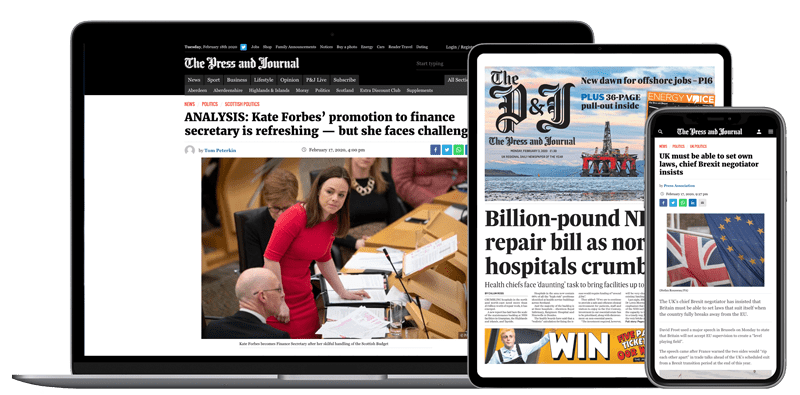 Help support quality local journalism … become a digital subscriber to The Press and Journal
For as little as £5.99 a month you can access all of our content, including Premium articles.
Subscribe