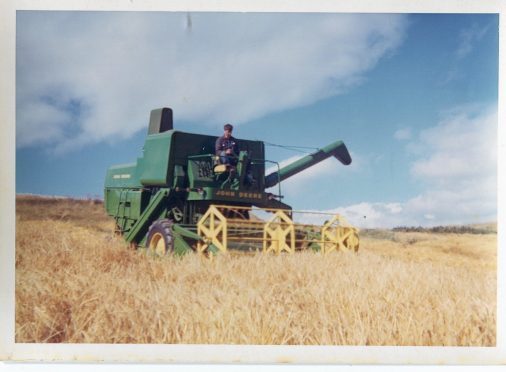 John Deere machinery is a common sight in the fields of the north-east with the brand increasing in popularity for the last 50 years.
Celebrations marking the half century of the opening of the UK operation in January 1966 are now under way.
The marketing company for the UK and Ireland was incorporated on January 12, 1966, as John Deere Limited.
This saw the start of a dedicated UK sales network and dedicated backup system based at Langar in Nottinghamshire, which is still the location of the UK headquarters today.
Of the first five dealers appointed that year Ben Burgess in Norfolk and L.E. Tuckwell in Suffolk continue as JD dealers while the other three were Drake and Fletcher, Hill and Osborne and T.M. Simpson.
Machinery on offer at the time included JD's revolutionary 4020 tractor – the first to be fitted with a Powershift gearbox.
The 91hp machine was just what many arable farmers were looking for in the quest for more power.
Other machinery on offer included the 5010 and the Mannheim-built 710 tractors, ploughs, cultivators, disc harrows and the 530 and 630 combines.
Mannheim in Germany had become JD's main European production facility in 1956 after they had bought Lanz.
However they had considered opening a factory at East Kilbride in 1951, no doubt at the encouragement of the UK Government.
Sadly Britain's poor industrial relations frustrated the proceedings and the plans were shelved, although John Deere Ltd's registered office is still in Edinburgh.
In 1966 many farmers still had fond memories of JD products from World War II when many arrived in the UK through Lease Lend.
JD's forerunners had been in the UK since the Great War when 4,000 Waterloo Boys were imported under the Overtime name. Importing them were L.J. Martin and Associated Manufacturing while in Ireland a young Harry Ferguson demonstrated them.
In 1935 Frank Standen, of St Ives in Huntingdonshire, became a dealer and in 1937 Jack Olding, of Hatfield in Hertfordshire, H. Leverton, of Spalding in Lincolnshire, and an amalgam of both, LO Tractors of Coupar Angus, also began selling the green and yellow machines.
Many a row crop JD worked in East Anglia up until recently on root crop cultivation.
Things changed after 1950 because of the difficulty in importing dollar goods because of the post war finances. Individuals such as Don MacMillan and Fred Myers and a few other concerns kept a presence involving spares, industrial and limited agricultural equipment.
John Deere took a controlling interest in Lundell of Edenbridge in Kent in the early 1960s. Lundell's own grain drills and forage harvesters were turned out in JD's colours while Deere's own fertiliser distributor was manufactured in the UK by Lundell.
At this time several other differing concerns offered the large JD 4010, 5010 and 4020 tractors to larger farmers.
One dealer, Gillies and Henderson who served the Lothians, Fife and Tayside, exhibited one at an early Ingliston Royal Highland Show.
The creation of a dedicated UK and Irish base for JD meant a streamlining of the sales system and a proper parts, sales and service back up from Langar.
The site at Langar was a former Canadian Airforce Medical supply depot, no doubt because of its proximity to the many bomber bases throughout Lincolnshire and Yorkshire, etc, where the RCAF operated from during WWII.
Today Langar is now the visitor centre and JD's national parts distribution depot.
Later this year – on September 24-25 – the fields surrounding Langar will reverberate to the sound of JD engines as a special event to mark 50 years is being staged when owners of old and not so old JD kit are being asked to register their machines for the event. One of the stars will be Langar's own restored 4020 tractor.
Former JD man Peter Leech and his brother David are pulling out all the stops to make this an event to remember and a fitting celebration of the 50 years which has seen JD arrive in the UK as one of the minnows competing against the big five UK manufacturers before climbing to the top of the sales charts in 2000.
For more information visit the dedicated website www.deere.co.uk/enGB/industry/agriculture/learnmore/50years/50years.page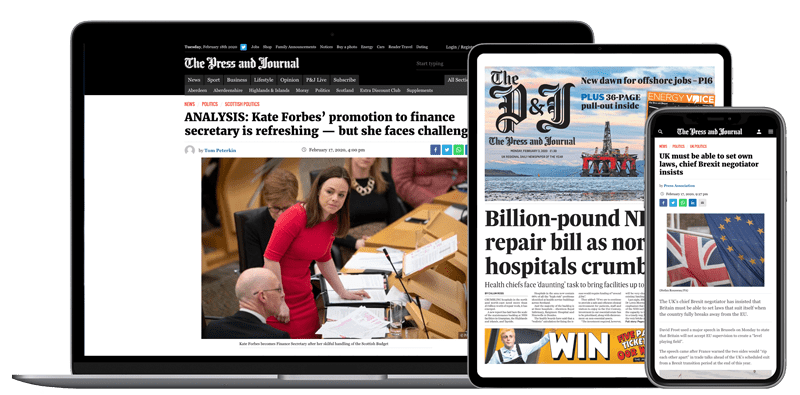 Help support quality local journalism … become a digital subscriber to The Press and Journal
For as little as £5.99 a month you can access all of our content, including Premium articles.
Subscribe