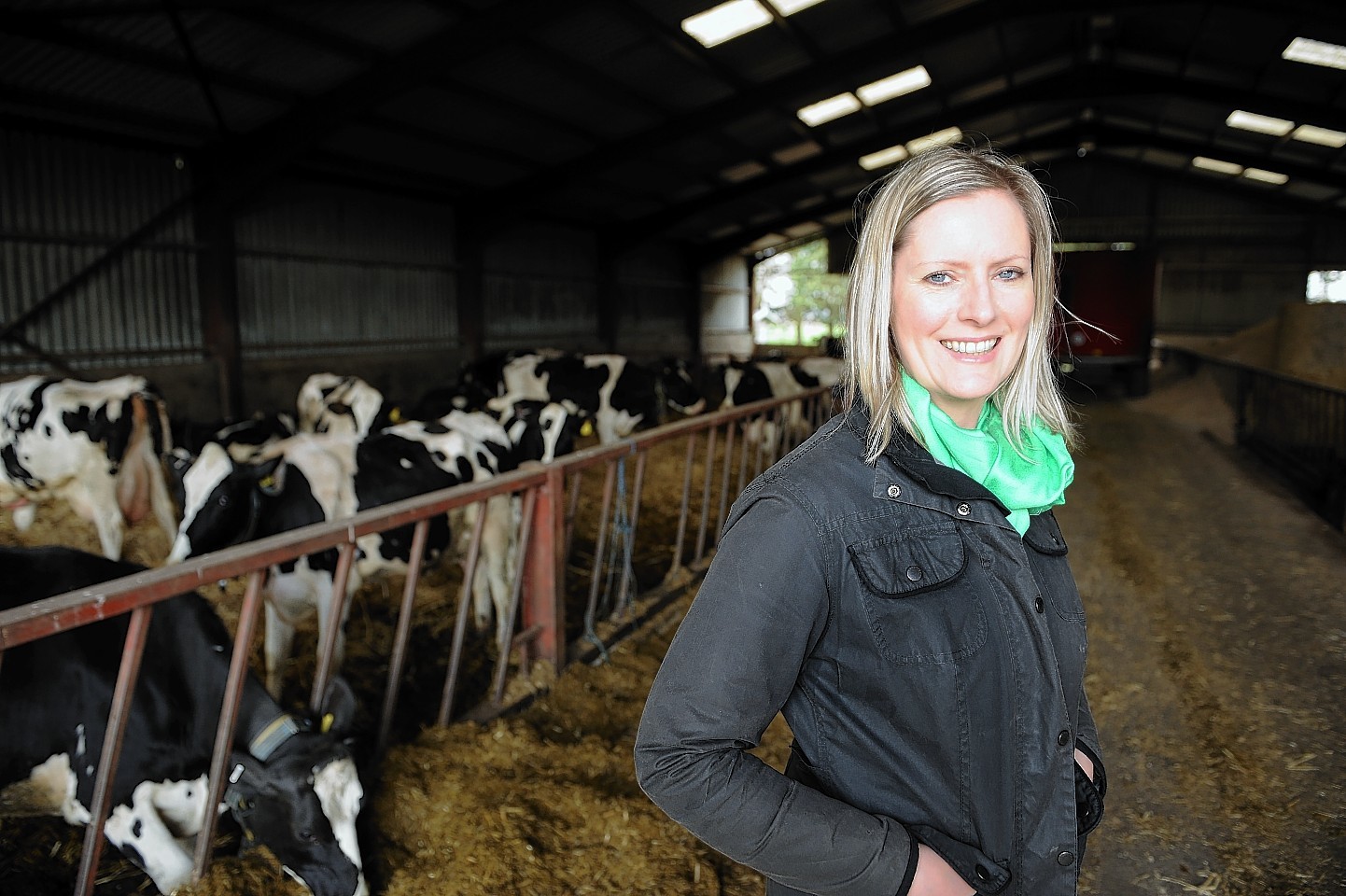 Unfortunately the on-farm production facility we were hoping would be operational at the beginning of the year is not yet up and running.
Delivery of the pasteuriser was delayed by a week due to snow in Shropshire but has finally arrived and is awaiting installation. Now there seems to be a delay on another vital piece of equipment, which effectively prevents the relocation of the current production kitchen at Daviot for at least a further month.
After much research, Nick found a French company that manufactures incubators for our proposed yoghurt-making.
Using his trusty schoolboy French – parlez-vous anglais? – he ordered the small fridge-like unit that holds the pasteurised milk and live cultures at 44 degrees centigrade for at least six hours, which then turns it into thick creamy yoghurt.
However, last week he received a phone call from the friendly French company to say that a component of the custom-made incubator is sourced from elsewhere which will push delivery back by a week if not two.
The problem is we have a weekly order from a big trade client for 300 small pots of yoghurt from the beginning of April, which means not only are we cutting it a bit fine but that we'll probably end up installing the incubator at Daviot to start with.
We didn't know that yoghurt incubators were so hard to come by and were made to order (food production continues to raise a number of challenges for us).
Still, there has been plenty to keep my diversified dairy farmer busy this month, especially now that the all important Mother's Day is out of the way.
At the beginning of March, he and his business partner father, Dereck, were invited to the Highland Fine Cheeses factory at Tain to meet with Richard Lochhead, Gail Ross and Rob Gibson.
Luckily for the politicians, Nick and Dereck are among the fortunate few to have received their subsidies – although this didn't stop my straight-talking father-in-law from having a word with Mr Lochhead about a local farmer on the brink of going out of business because of the botched new payment system.
According to Nick, the visit was part of a small tour of food and drink producers in the Highland area and seemed to be for the cabinet secretary for rural affairs and the environment and his fellow MSPs to meet the people behind the produce.
During the visit, Mr Lochhead commended the joined-up thinking and collaboration between farmer and producer, even suggesting that Highland Fine Cheeses may act as a successful blueprint for other similar businesses across the country (not only does Highland Fine Cheeses use local milk – from us and a small Caithness dairy – they then pass on the whey, a byproduct from their cheese making, to Portmahomack pig farmer Dennis Bridgeford).
The MSPs also talked about their focus on exporting Scottish produce, which is all very well but how about concentrating on the home front first and foremost? Surely helping Scottish farms and producers reach local markets is more important than shipping our lovely produce overseas?
Rory Stone, of Highland Fine Cheeses, for example, has secured contracts for his cheeses with a big supermarket, not British, which prioritises fresh local produce in their stores. Meanwhile the likes of Tesco continue to pack its refrigerated counters and shelves with continental cheese, lamb, beef and fish. What's going on?
If recent programming on our TV screens is anything to go by (The Mart, This Farming Life, both BBC), the British public are at the very least interested in the stories of local farmers. More than this, I'd like to think they are interested in supporting the industry's survival.
It's positive that the Scottish Government is getting face time with farmers and food producers. Let's just hope these "meet and greets" generate some action and real support for the sector.
Meanwhile, back on the farm Nick has been looking for a new bull since Mr Tumble's departure last month.
For the main part, the Rootfield herd stays in-calf through artificial insemination but Nick also likes to keep a bull to "sweep up", as he says. Being surrounded by girls at work and at home, I can't help but think it's his way of boosting the testosterone on the farm.
After missing out on a Belgian Blue at Thainstone, Nick looked inside the family for his next sire.
His cousin, Simon Stephen, farms at Meickel Geddes, near Cawdor, and has diversified into laying hens and luxury holiday cottages in the past few years. Happily, though, Simon still has a small beef herd from the original mixed farm he inherited from his late father and Nick selected an enthusiastic four-year-old British Blue to join the Rootfield girls.
The double-muscled bull arrived last week and was put "to work" in the top shed straightaway.
Two years ago, Nick invested in heat-time collars for the herd which give a reliable indication of when the cows are coming into season (increased activity and reduced rumination). When this happens, Nick and farm-manager-in-training Duncan put selected cows in with the bull to be "served".
These tend to be cows that are either difficult to get in-calf through artificial insemination or the bottom 20% of the herd that Nick isn't fussed about breeding from. The top 80% of breeding stock don't get treated to the bull's services – they are artificially "served" by Nick (!) with a straw of carefully selected semen.
Now all that was needed for the new addition to the herd was a name.
Daisy was torn between Charlie and Henry, but that was before she clapped eyes on the black-haired beast. Nick took her out to the farm to meet the burly lad and she decided he should be called Noah.
When we asked her why, she told us she remembered playing with a boy called Noah at the beach and "he wore a stripy top and the bull has stripes" . . . oh, to be a five-year-old!
Rootfield Farm is on the Black Isle, 10 miles north of Inverness, where Jo lives with husband Nick, a fourth-generation dairy farmer, their daughters Daisy and Mollie, and 150 cows