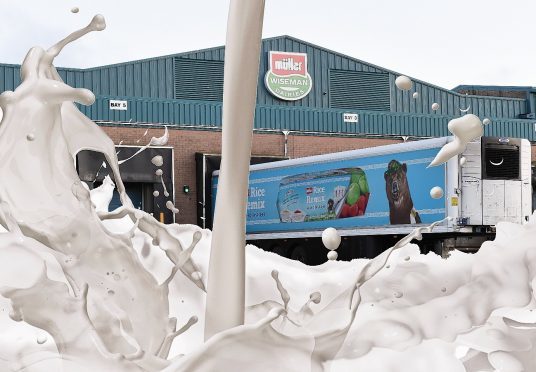 The future of dairy farming in the north-east was thrown into question yesterday with news the region's only milk processor could be shutting up shop.
Muller Milk and Ingredients yesterday entered a 45-day statutory consultation over the closure of its processing site at Tullos in Aberdeen, putting 89 jobs at risk.
Nine jobs at its city distribution depot are also under threat.
The dairy giant said the site, which processes milk from 43 dairy farmers in the region, was only running at about 40% capacity and the milk going through the factory was "far in excess of the requirements in the area".
Closure would result in farmers having to pay transport costs of 1.75p a litre to have their milk transported to another Muller plant at Bellshill in North Lanarkshire.
The company's managing director, Andrew McInnes, said the proposed site closure was part of a wider review of the company's dairies in Scotland.
He said the firm, which has also started a consultation to close its factory at East Kilbride, planned to invest £15million in its Bellshill factory over the next three years to make it a centre of excellence.
The company yesterday sent an alert to all its farmer suppliers in the area asking them to attend a meeting this morning , however it is understood the producers have been left in the dark about the purpose of the meeting and the company has not told them about the proposed factory closure.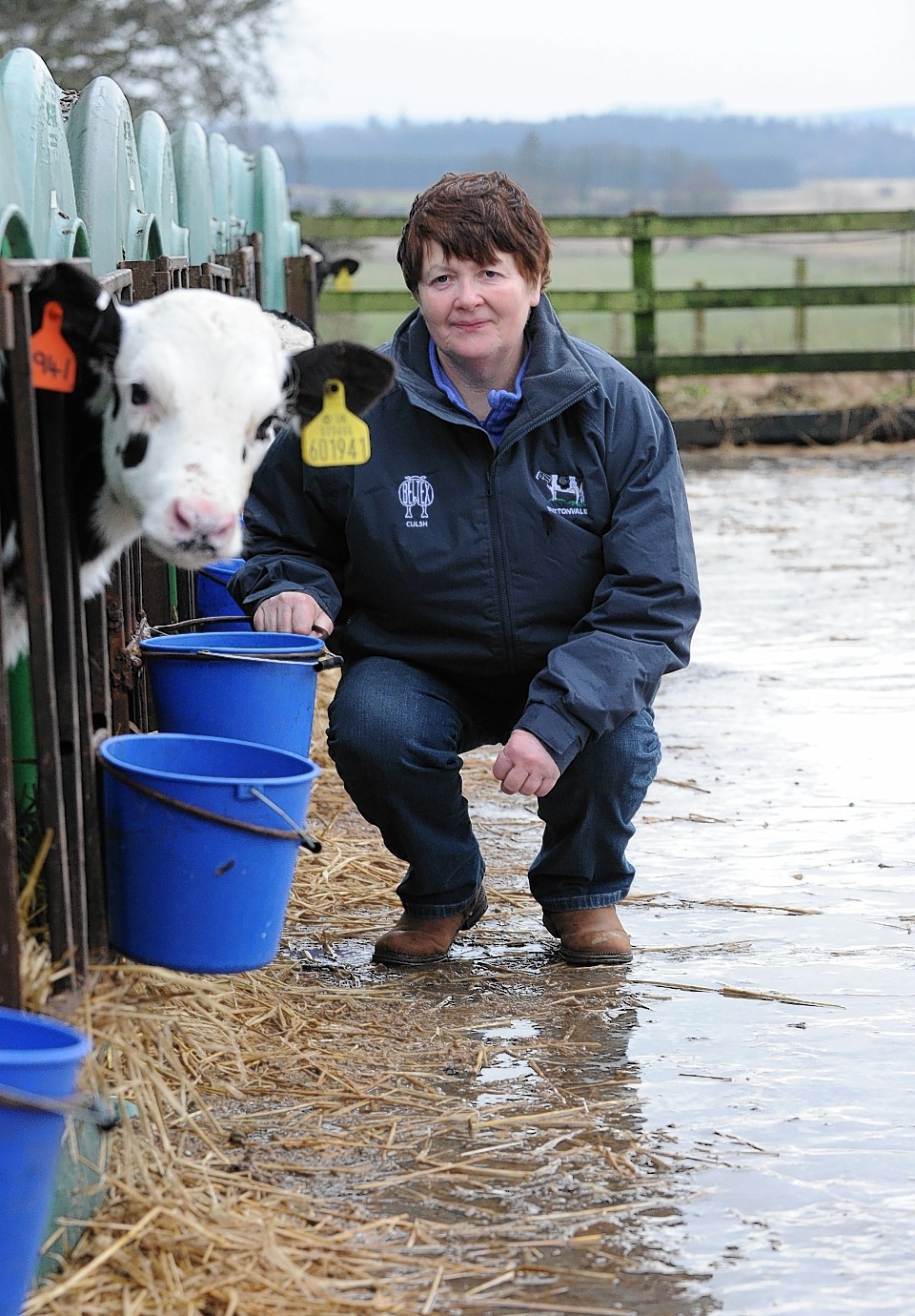 Muller supplier Jean McLean, who milks 165 pedigree Holstein cows in partnership with her son John at Mains of Culsh Farm, near New Deer, said last night: "We have not had any direct notification from them, all we have had is notification of the meeting."
She said she could accept the company's decision to close the factory to make the business more efficient, but added plans to introduce a transport charge for milk from the region would be a "killer".
"If we were getting paid a decent milk price 1.75p a litre wouldn't be hitting so hard, but things have not been good for a long time.
"We are both feeling very down and depressed about this," said Mrs McLean.
Aberdeenshire dairy farmer Roddy Catto, who farms at Hillhead of Muirton Farm, Whitecairns, said closure of the Aberdeen site would be a "devastating blow" for the north-east dairy sector.
Mr Catto, who is NFU Scotland's regional chairman for the north-east, said farmers had nowhere else to sell their milk as Muller was the only buyer in the area.
He said: "If it closes it's inevitable that there will be a lot of producer losses.
"A lot of these producers have invested heavily in the last in the past 18 months and here they are – what future do they get?"
He estimated transport costs of 1.75p a litre could cost £26,250 a year to the average dairy farmer supplying 1.5 million litres of milk annually.
Aberdeen MP Callum McCaig said he had put in an urgent request for a meeting with management at Muller.
He said: "It seems somewhat brazen of this company to consider it apt to demand their own suppliers should pay a transport charge if they wish to have their business retained."
Councillor David Aitchison – chairman of Aberdeenshire Council's infrastructure services committee – said: "The announcement to close the milk processing site at Tullos in Aberdeen will have significant implications on the workforce, as well as our dairy farming industry.
"This is a further blow to an industry which is struggling to make Scottish dairy more competitive with overseas imports, risking the national viability of the entire sector."
Final nail in the coffin
The closure of Muller's processing site in Aberdeen could be the final nail in the coffin for dairy farmers in the area who are already producing milk at a loss.
The majority of them supplying the Aberdeen site – 27 out of 43 – are on standard, non-aligned contracts and from today will be paid 20p a litre for their milk.
This is well below what it costs to produce – figures from industry body AHDB Dairy suggest the average cost of production on UK dairy farms was 30.05p a litre in 2015.
Non-aligned prices have fallen by 39% since June 2014 when producers were paid 32p a litre for their milk.
The remainder of farmers supplying the factory – 16 producers – are on aligned contracts with major supermarkets and the price they are paid is based on a cost of production pricing model offering a higher price than the non-aligned price.
The drop in milk prices over the past 18 months has been blamed on a global oversupply of milk and dairy products.
It has forced many Scottish dairy farmers out of business.
Figures released in January by the Scottish Dairy Cattle Association revealed that 34 farmers exited the sector in 2015.
Scottish dairy farm numbers, as of January 1, were the lowest in history at 974.
Muller Milk and Ingredients is part of the UK arm of European dairy giant Muller.
The company took control of the north-east processing site in 2012 when it bought Robert Wiseman Dairies.