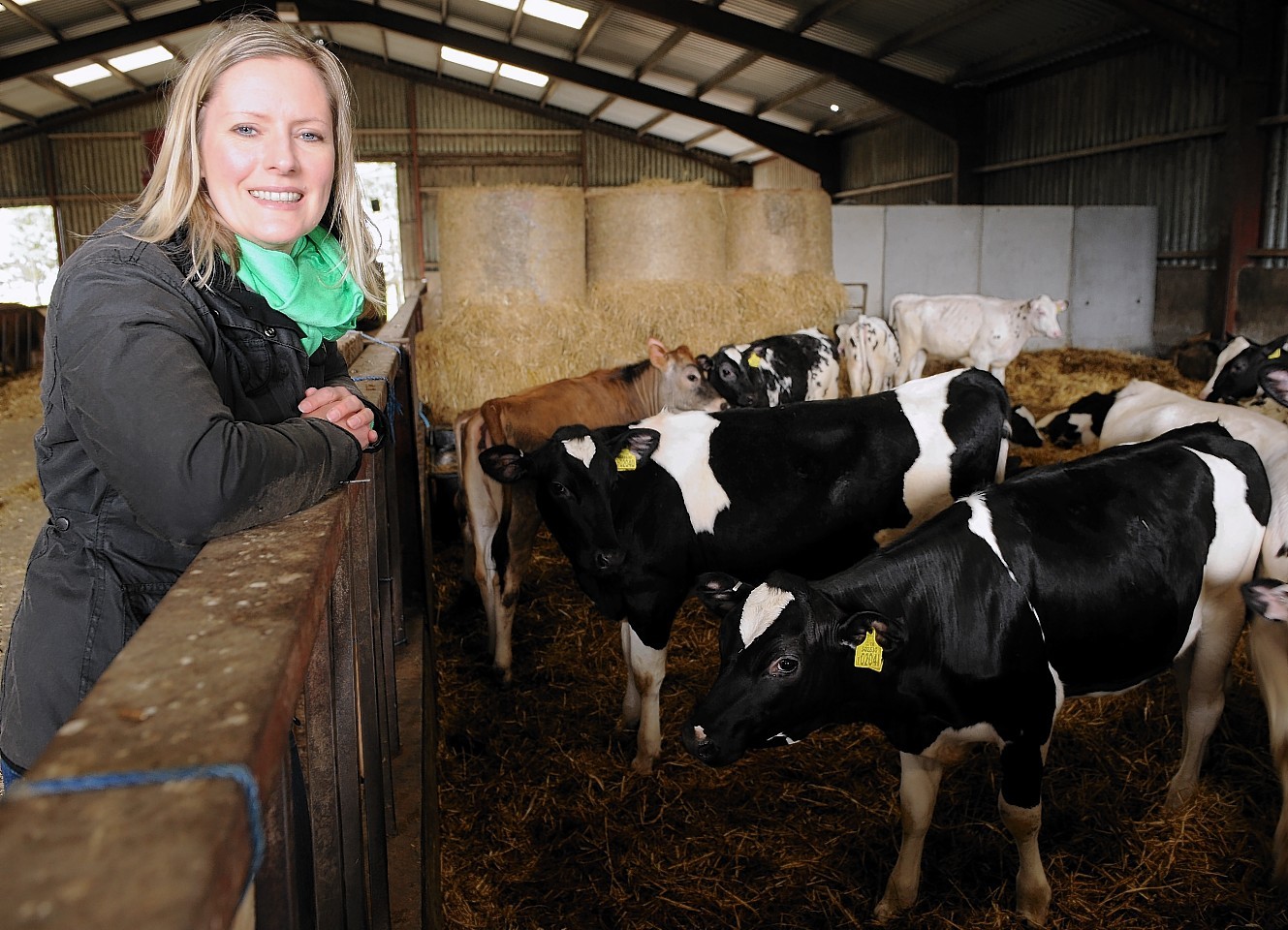 For the first time in my 20-year writing career, I had to ask for an extension on my deadline this month because the Easter holidays were so hectic.
From Good Friday through to last weekend, we had something on every morning and afternoon with friends and family.
Nick even took a couple of days off… after a little gentle encouragement.
"I don't remember Easter holidays being such a big deal when we were kids," he grumbled. (He wasn't complaining when ice cream sales were up though!)
It was a full-on but very fun break with several Easter egg hunts, lots of egg decorating, egg and spoon racing and a new game, invented by my mum, which we have decided to call egg hurling.
The flatness of my mum and stepdad's garden in the coastal village of Cromarty was perfect for a surprisingly competitive Easter Sunday egg and spoon race – my school day sprinting prowess briefly re-emerged to see me pip my husband to the post! – but no use for egg rolling.
Mum's solution was to place a rock at one end of the lawn and two canes at the other (one for Daisy and one for the grown-ups) from which we hurled our eggs with the goal of cracking them off the rock.
Amazingly, I managed to crack mine on first hurl while Harvey, the cheekier of mum and Carlton's two playful cocker spaniels, enjoyed chasing the less successful eggs under the beech hedge. Luckily, Nana had her own hard-boiled eggs for the hurling competition as Daisy was less than keen to smash up her carefully-painted eggs collected from our hens the day before.
It was also lucky that Easter was at the beginning of the holiday as there have been a few less eggs in the Rootfield hen house since mummy accidentally ran over one of the poor birds last week. In my defence, it must have been well camouflaged by the woodchips in our driveway.
Now that Daisy is back at school, I am breakfasting at the computer, writing between spoonfuls of homemade granola (too much sugar in the shop-bought stuff) and our own yoghurt.
The incubator for our yoghurt production did not arrive in time for the beginning of April, but as it was coming from France, there was nothing we could do about it except wait.
Our trade client, who will soon be supplying the Caledonian Sleeper with 300 mini-pots of our yoghurt a week, are also Nick's cousins and fortunately they've been very good about the delay.
As soon as the incubator arrived, Nick and head milkologist Rosie set about perfecting the recipe and process for taste, texture and consistency. We trialled the yoghurt some time ago, but this was made using an incubator on loan from West Highland Dairy, where Nick and Rosie attended a yoghurt and butter making course several months back.
Like the ice cream, yoghurt-making is not rocket science; it's simply creamy whole pasteurised milk combined with natural live cultures that's heated to 44 degrees centigrade and held there for a minimum of four hours before cooling, potting and labelling. (The skill is in gauging how much culture to add and how long to 'cook' it for.)
That said, we are pleased with the results. Daisy likes it best on its own, testament in itself to the taste (previously sugar-laden Petit Filous was her yoghurt of choice), but we have pots of the thick creamy white stuff currently with friends and family for feedback before finalising the process.
Going forward with the milk processing here on the farm, Nick has also taken advantage of the specialist knowledge available free from the Scottish Dairy Hub.
Set up in 2014 as a result of the Scottish Government's Dairy Review Ambition 2025 report, the Scottish Dairy Hub (www.scottishdairyhub.org.uk) is run by a steering group made up of representatives from industry, agencies, government and farmers.
Nick submitted a query to the Hub at the end of March and its manager, Stuart Martin, came to see him at Rootfield on April 4.
Two days later, Stuart sent an email chock-full of valuable information and links to resources and companies that will help us with packaging, labelling and potential development funding.
Back in the here and now, the ice cream counter at Daviot enjoyed a busy Easter in spite of the frequent downpours, hopefully heralding the beginning of a bumper season. We decided not to make last year's seasonal cream egg ice cream – too sickly – but the Kinder Bueno flavour sold out in a day (thank you to Helen Dornan for the inspired suggestion).
On the farm, Noah our new British Blue bull is settling in well and 'working' hard. And Nick was relieved to get an all clear for the herd after the routine four-year TB testing.
Meanwhile, fences and gates have been mended, gorse bushes and precarious trees cut back in preparation for the cows getting outside for the summer. Nick is hopeful that this will happen next month sometime if the weather settles.
The farm team are also stockpiling and freezing colostrom ahead of lambing over at my father-in-law's sheep holding at Essich. He and his shepherd start their lambing later than most sheep farmers due to the exposed location of the farm, high above Loch Ness.
Nick had asked Daisy and I to hang on to any small water bottles to store the colostrom in and at last count we had nine. He also told us that he'd be using his colostrometer to make sure the creamy rich milk is nutritious enough for the new-born lambs, something he routinely does for the calves.
We are half-tempted to use the fictional-sounding device on my milk, but by the looks of Mollie and after a recent weigh-in by the health visitor, Nick's fairly confident I'm still 'milking well'.
* Rootfield Farm is on the Black Isle, 10 miles north of Inverness, where Jo lives with husband Nick, a fourth-generation dairy farmer, their daughters Daisy and Mollie, and 150 cows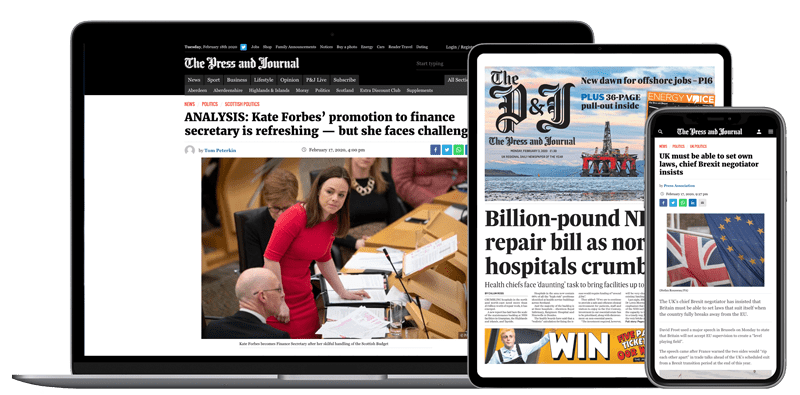 Help support quality local journalism … become a digital subscriber to The Press and Journal
For as little as £5.99 a month you can access all of our content, including Premium articles.
Subscribe