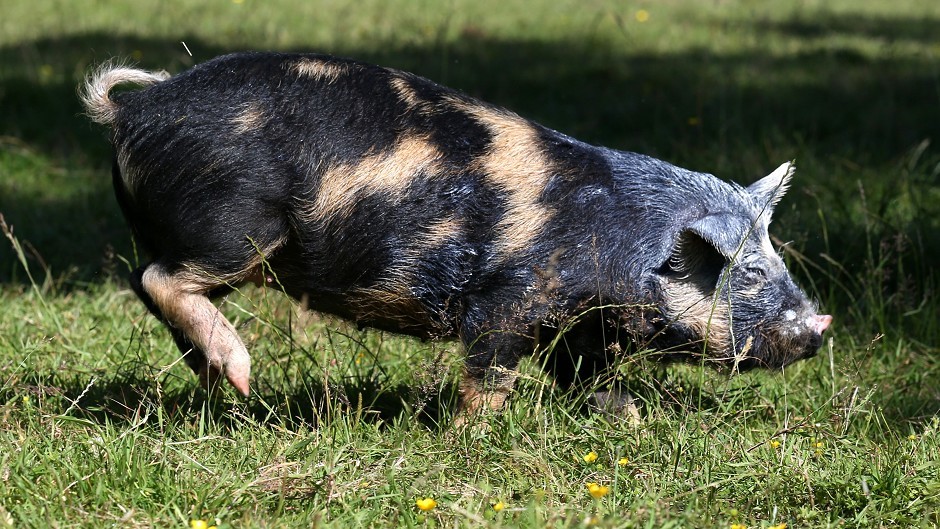 Leaving the European Union would provide a short-term boost to UK pig prices, but could put the country's pig herd health at risk, an industry expert has warned.
Phil Woodall, general manager of Thames Valley Cambac, said a Brexit could offer producers temporary relief from the poor prices they were experiencing, but it posed several questions around herd health security.
If we stay in we will be OK, and if we come out we will make it work," Mr Woodall told the Pig and Poultry Fair.
"Short-term, the biggest impact will be on currency. There will be a disturbance on the market and a lack of confidence from overseas investors, which will weaken our currency and pig prices will rise.
"If we stay in we have market stability and investor confidence, but it won't be great for pork prices in the short-term."
He said he was concerned about the bureaucratic costs of renegotiating trade agreements if the UK left Europe.
"Also there are questions around health. If you look at our imports at the moment, they are only coming in from the US and the EU," added Mr Woodall.
"How important will it be if we have product from South America and Canada coming through (if trade agreements change)? I'm not sure it will make the health status better as it allows more people to come to us."
AHDB Pork chairman Meryl Ward said leaving the EU would put the UK in danger of becoming "Little England" in the eyes of major export markets such as China.
Mrs Ward, who visited a trade fair in the country last week, said exports to China were a significant area of potential growth for UK pig producers, but pulling out of the EU could put that at risk.
"China doesn't see England and the UK," she told delegates. "As far as it is concerned, we are Europe.
"It comes down to how resilient you think your own business is (to which way you vote)," she added.
'If we exit there will be lots of chaos while things are unravelled, which will be a disaster for some people. But a disaster for one person will mean an opportunity for others."