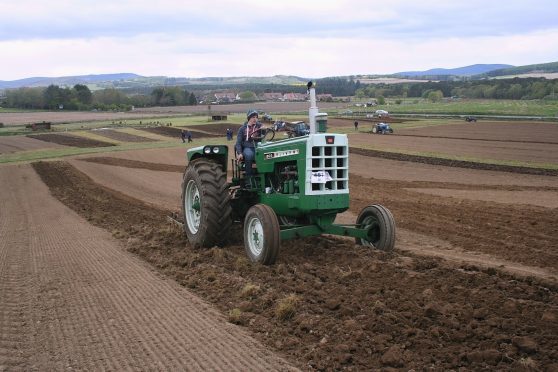 Anyone wondering what the initials BA stood for in the BA Country Fair event held at Lyne of Skene at the weekend had it spelled out in style "Brilliant Again".
This event is now firmly established on the calendar having started in 2003 and grown in stature ever since.
Both the event and the site facilities have been steadily improved to provide a superb venue for one of the most ground-breaking events of its type.
With more than 300 vintage and classic tractors alone on the 100-acre site the weekend has now become the biggest of its type not just in the north-east but farther afield. The organisers, led by the dynamic Allan Brownie, have created a show which caters for the whole family.
While mums and bairns may enjoy the stalls and fairground rides it's the machinery at work which draws the menfolk as hundreds of tractors hitched to a wide variety of implements are put to work as they would have been over the last 75 years.
Every make of tractor you could think of was on site as were many makes of implements with many having a north-east pedigree such as Sellars ploughs and Gray's harrows.
Even in the static lines the north and north-east farm machinery manufacturing industry was well represented with items such as a beautifully restored Marshall trailer and a set of Reid of Forres ridgers.
However the most iconic of all north-east built farm machinery are the threshing mills with no less than three all belted up for threshing a crop of oats. Two Garvies driven by a Field Marshall and an International W9 were joined by a rarer Clark and Sutherland driven by a belt pulley fitted to the rear of a Fordson Dexta.
Alongside was the Deeside threshing team's mill van, a Bisset binder and a more modern square baler to deal with the straw. Two early silver Claas combines of the type which ousted the threshing mills were also present.
Nearby were the tractor clubs which are always a popular focal point at the event. The Ferguson Club as ever was there in force with a large range of differing Ferguson System implements hitched to the varying models of Ferguson tractor. Not only were there a great number of tractors on the stand but it was thronged with people who enjoyed a fly cup and took part in some "expert newsing", according to the club's Henry Pirie.
Another club putting on a show was the Nuffield Leyland Club which highlighted a cutaway example of a Bathgate built Nuffield while later blue Leyland and Harvest Gold Marshalls also joined orange Nuffield's to fill the stand.
Making a return was the DMR Machinery Club which focuses on the products of three main factories at Doncaster (International), Meltham (David Brown) and Racine (JI Case), now all part of Case IH. Arousing most interest on the stand was Eric Proctor of Alford's International B275 four-wheel-drive which he created by using a Manitou forklift 4wd axle. Club chairman Jim Harrow got the chance to highlight the clubs activities to commentator Don Carney who once again compared the event in immaculate fashion.
Nearby were a collection of Zetors which is a brand in the news at the moment as it celebrates 70 years of production and 50 years in the UK. Commemorating this fact is a big Zetor display planned for the Fraserburgh Rally on June 5.
Although not in the tractor club area the Scottish County Tractor Club benefited by having its own working area which saw various models of crawlers and equal and unequalled wheeled Countys at work. The 1979 1174 of Peterhead's Alister Jessiman caught the eyes and the ears as it worked with front-mounted leveller, rear-mounted power harrow and MF 30 drill.
More noise came from the popular tractor pulling contest interrupted by the steam plough whistles which were part of an ever increasing number of steam engines. Stationary engines and horticultural machinery added to the attractions as did Davie Duncan of Montrose's heavy horses. All this made for another successful farming heritage event enjoyed by so many.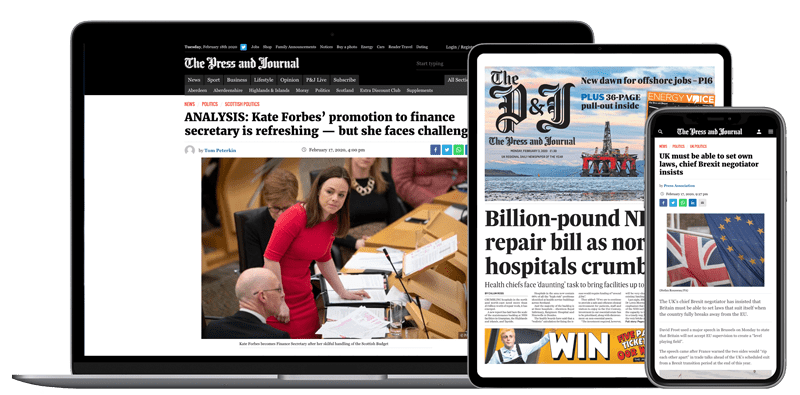 Help support quality local journalism … become a digital subscriber to The Press and Journal
For as little as £5.99 a month you can access all of our content, including Premium articles.
Subscribe