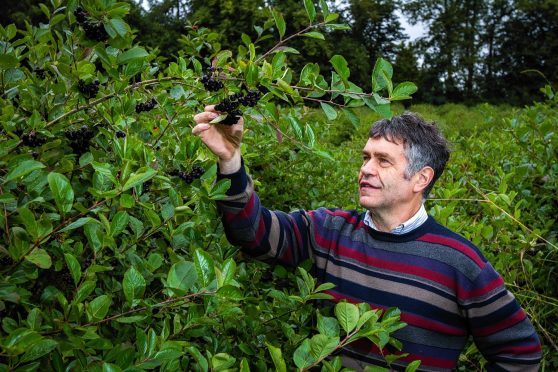 A Scottish fruit grower who employs 250 Eastern European workers at the height of the berry season says that if politicians fail to negotiate a good Brexit deal it will spell the end of horticulture in the UK.
Peter Thomson of Blairgowrie-based family firm, Thomas Thomson, believes that the future of the industry depends on which faction in government wins when it comes to making the deal to leave the EU.
"If it means it becomes difficult to employ anyone and makes Britain inhospitable to foreign workers then we will be in real trouble," he said.
NFU Scotland (NFUS) chief executive Scott Walker also emphasised the importance of having a supply of foreign labour.
"There is not a single fruit farm in Scotland that could operate without access to overseas workers and there are many other farms and crofts which rely on workers from overseas. This is a hugely important issue for the farming industry as well as the food processing industry," said Mr Walker.
"NFUS set out its 10 commitments for government to take forward as result of the Brexit vote, and contained within that NFUS outlined that the arrangements being negotiated with Europe and the rest of the world must allow the Scottish farming industry and the Scottish food processing industry the ability to recruit workers from overseas."
The issue was also raised at the Fruit Focus event in Kent where English NFU horticulture board chairman, Ali Capper said British crops could be left unharvested without access to labour post-Brexit.
Ms Capper said it wasn't unusual for horticultural producers to plan crops 10 years in advance, but these crops couldn't be produced without a good labour supply. And she confirmed she has already written to Brexit minister David Davis, asking him to meet with members as soon as possible to discuss how much horticulture and other farming sectors are reliant on labour.
"Post-Brexit there is the likelihood that there will be a more restrictive immigration process in place. Effectively this could end the free movement of labour from the European Economic Area," she added.
"We need to be prepared to explore all the possible options in maintaining access to horticulture's vital labour supply. This could involve some form of visa-restricted access to labour. We need to investigate the specifics to ensure we have the workforce this industry needs. What is also clear is that we are not just talking about access to seasonal labour – some sectors and businesses are currently reliant on non-UK workers in full-time roles, year-round."