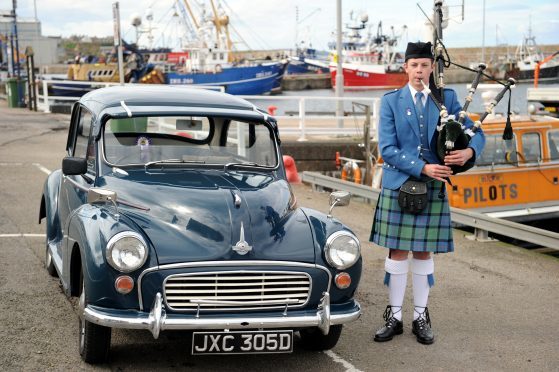 Driving along in his Morris Minor, 20-year-old Kierin Addison isn't your typical boy racer.
His 1966 Morris Minor 1000 is his pride and joy, and he has no time for the suped-up cars which his friends may favour.
Betsy, who is named after his grandfather's Morris Minor Van, is Trafalgar blue and Kierin, who is a mechanic from Turriff, has big plans for her.
Having grown up on a farm, Kierin's love affair with classic cars started from a young age when his grandparents used to take him to the Turriff Show.
At just 15-years-old he became the proud owner of a Fordson Dexta tractor, and he's been determined to own a classic car ever since.
"I suppose it all started because of my grandparents taking me to shows and I just loved the cars and tractors," he said.
"I loved how they looked and my Fordson was a Christmas present.
"I restored it and was able to sell it, so then I settled on a 1957 Massey Ferguson SE 35.
"She was a real classic but at only 18 miles per hour, she wasn't exactly practical.
"I think it's fate I got Betsy, I was round at my grandparents one day when the phone rang, and someone in the Morris Minor club knew of a car for sale.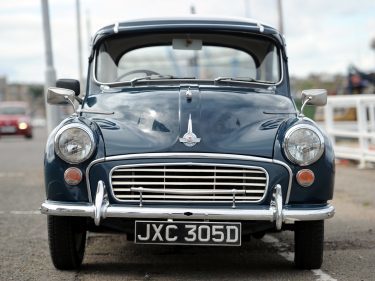 "I sat there thinking this is pretty spooky, and the next thing I know she was mine for £3k."
Kierin admits it is an unusual choice but he hopes Betsy will pay off in more ways than one.
He has been piping with The Buckie and District Pipe Band for eight years, and hopes he could soon be running his own events business.
"People have said I should use Betsy for weddings and I thought why not," he said.
"I think it could be a brilliant wee business where I drive people to a wedding or any event really, and also provide the piping on the way in."
It certainly sounds like a good business plan, but Kierin's main passion is how Betsy feels on the road.
She's not exactly the comfiest car to drive, but that's exactly what he loves about her.
"Young lads tend to want to drive fancy big cars just so they can get a better name," he said.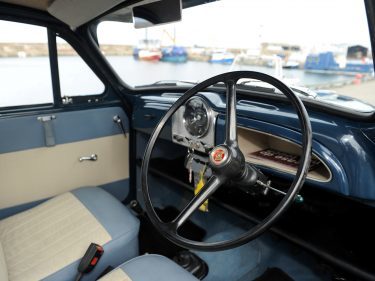 "They want something that will go pretty fast and make a big sound.
"That's just not attractive to me and I've gone in the opposite direction.
"When you get behind the steering wheel there's no flicking switches and there's no power assisted steering.
"You can feel every single bump in the road and I love that feeling."
Betsy also requires a fair bit of upkeep but Kierin is more than happy to give her a bit of TLC.
"I can spend around four hours polishing her to really make her shine," he said.
"My friends just laugh but I'm really happy and I can't wait for my business plans to take off.
"I think the best feeing is knowing that there isn't much technology involved in Betsy.
"It's me driving her and none of this would have come about were it not for my grandparents.
"I think me and Betsy were fate."
"My friends just laugh but I'm really happy and I can't wait for my business plans to take off"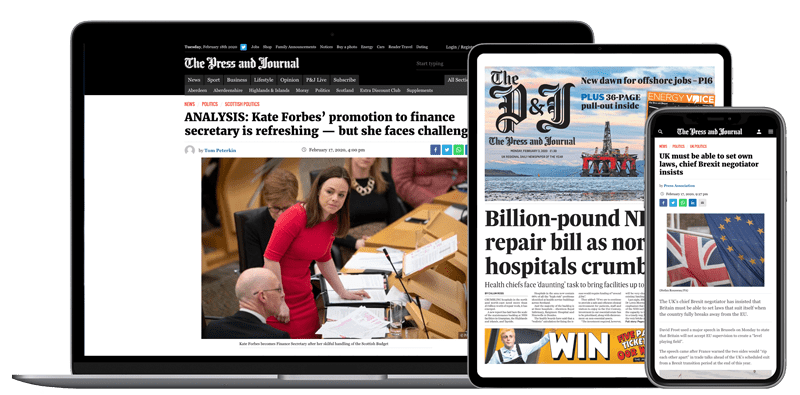 Help support quality local journalism … become a digital subscriber to The Press and Journal
For as little as £5.99 a month you can access all of our content, including Premium articles.
Subscribe