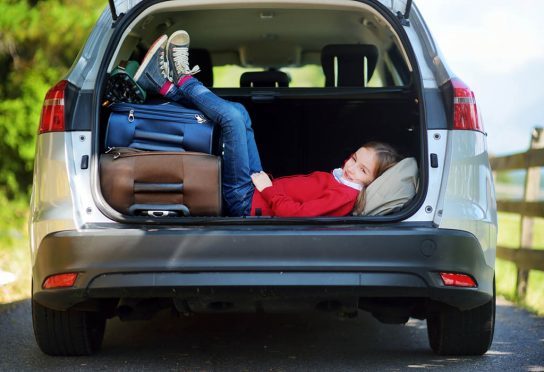 At this time of year sun-starved Scots start to plan their annual trip abroad, but with that not happening for several months, it's perhaps time to think about booking a couple of little getaways before then…
Whether it's a trip up north, or a break in the Borders, a wee weekend escape is a fantastic way to recharge the batteries and spend some quality time with loved ones.
Plus, booking a winter or spring trip away gives you something to look forward to before the big one in the summer to sunnier climes.
Unsure where to head? Need some inspiration? Here are some recommendations we have selected especially for you…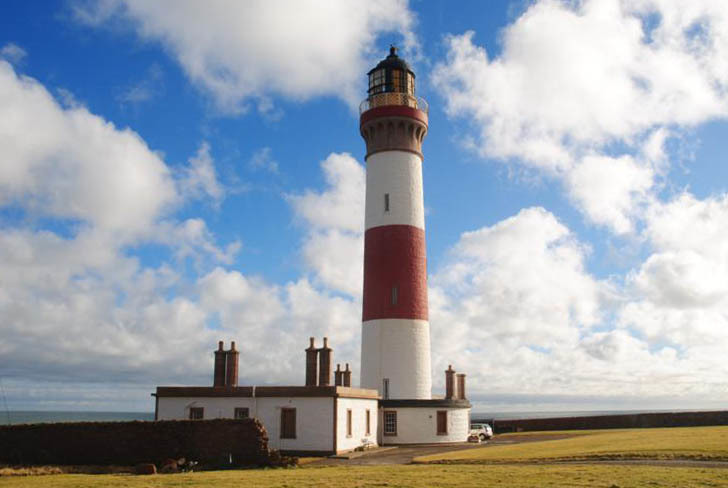 Situated on the most north-easterly point of Scotland is Buchan Ness lighthouse, and you are welcome to stay at the original lighthouse keeper's cottages at its base.
The cottages have been converted into delightful holiday homes and are surrounded by 1.5 acres of land right beneath the famous Stevenson landmark which dates back to 1827.
Each cottage sleeps four people and benefits from two bedrooms (one with a king-sized bed and the other with twin beds), a fully-fitted kitchen, living area, and central heating. The Buchan Ness holiday cottages also have open fires, and kindling is provided, making them the perfect place to gather the family together to spend some quality time.
The area is a popular spot for locals and tourists not just because of its unique setting, but it is located on the North East 250 route, considered to be "the ultimate road trip in the heart of Scotland".
During the winter months, a lighthouse stay is particularly popular because visitors hope for a stormy sea, making a dramatic backdrop for holiday photos.
Now is the perfect time to book a visit to the lighthouse cottages, as they have a special winter deal from now until the end of March 2018. Spend 3 nights (midweek) at the holiday cottages for just £200 or stay there for two nights at the weekend (with a late check-out on the Sunday until 6pm) for £200. Click the link to visit the booking page, or you can book by email or call directly on 01779 470 476.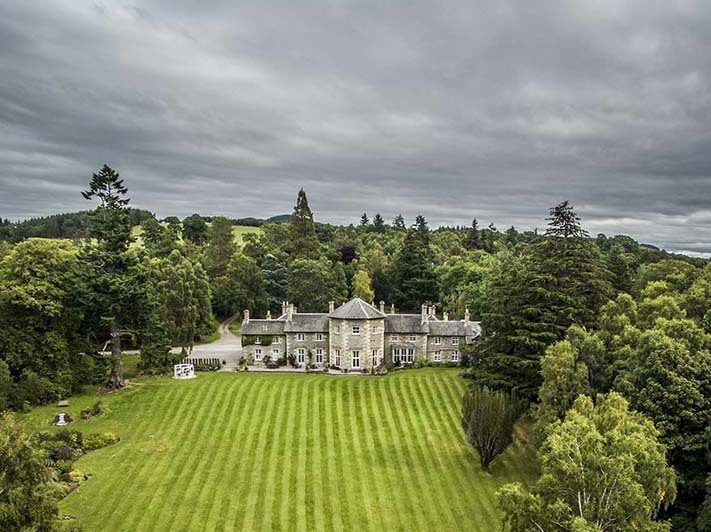 Just 17 miles northwest of Inverness, Coul House Hotel continues to build a reputation for great food and hospitality.
Set in mature woodlands with miles of forest trails, with unique architecture, log fires, quiet lounges and magnificent mountain views, it is a great place to relax and unwind.
Contin is located on the Conon River at the foothills of the grand mountains of Ross-shire, centrally located between the east and west coasts making it a popular location to base oneself for touring all the iconic attractions of the north.
Chef Garry Kenley provides excellent Scottish cuisine complete with homemade breads and delicious desserts. Rather than offering a limited table d'hote style menu at a fixed price, they have a seasonally changing a la carte menu, with nightly specials and catch of the day all individually priced, which allows you to eat as much or as little as you wish.
Being a traditional chef, Garry chooses to make his own breads, pastries, desserts and stocks for all his sauces. He also cures and smokes on site using traditional Highland methods which adds not only a substantial amount to the daily workload but also a significant amount of extra washing up!
Visit the Coul House Hotel website for more details.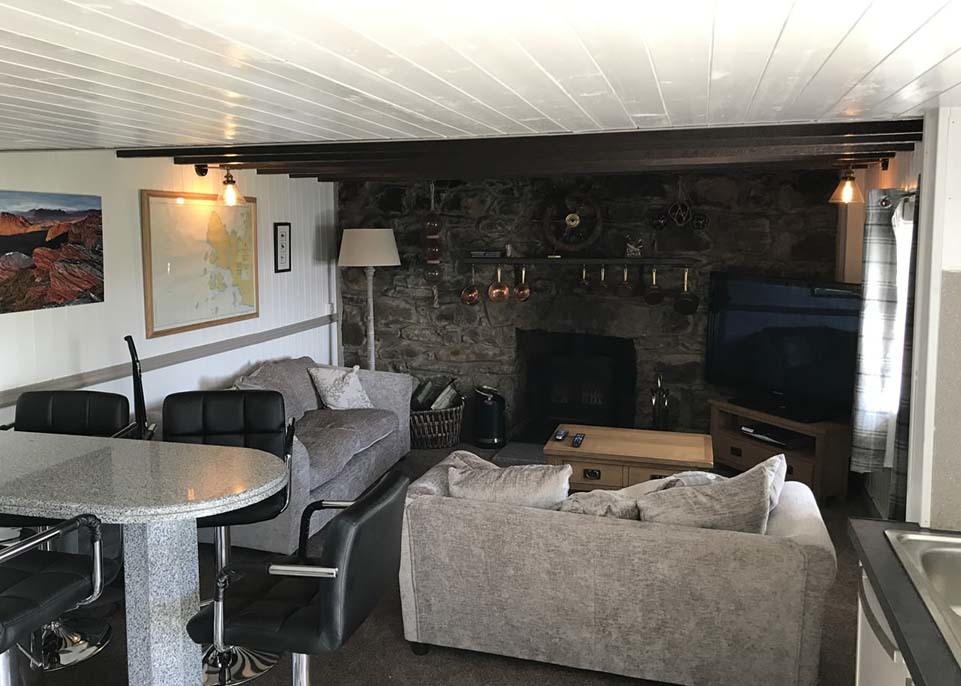 Experience all the breathtaking beauty of the Highlands in winter in a genuine West Coast croft house, Am Fuaran.
Situated on the iconic North Cost 500 route, approximately five miles from the township of Achiltibuie, the cottage is available for both short and weekly breaks.
The cottage is full of character, sleeps four and features two cosy wood burning stoves. The croft house is set in an idyllic location with the Minch and Summer Isles on your door step looking out onto one of the larger Summer Isles; "Isle Ristol".
Visitors staying between November and February 2018 are entitled to 10% discount off evening meals in the adjacent Am Fuaran Bar, where you can enjoy supper by the large log burning stove, or if you're brave enough, dine outside on the decking overlooking the sea from which the seafood you can enjoy is caught.
For availability and pricing, call directly on 01854 622339 or visit the website here.
*Please note: No dogs allowed in the cottage.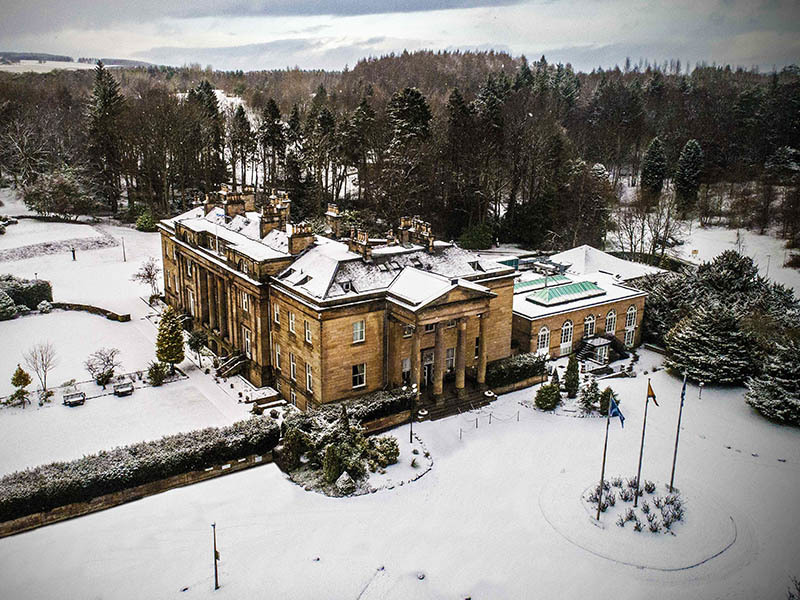 Located in an A-listed Georgian mansion is Balbirnie House, an award-winning luxury house hotel.
Surrounded by 400 acres of beautiful parkland in the heart of Fife, Balbirnie was voted Hotel of the Year in the Scottish Hotel Awards in 2016, so you are guaranteed excellent customer service here.
On your visit to Balbirnie – which was built in 1777 and celebrated its 240th birthday last year – you can expert fine food, lovely surroundings and, above all, a real sense of friendly Scottish hospitality.
Described as a "home away from home", Balbirnie is located between Edinburgh and St Andrews and offers a truly special setting for its house guests to enjoy. It is regarded as "one of the country's finest small luxury hotels" and its website states: "…and this is what we strive to create every day, with traditional values of hotel keeping and service with the personal touch".
You do not need an excuse to visit this luxury resort, but here is one – the hotel currently has a very special winter offer on from now until the end of March.
You can stay in one of the privately-owned hotel's 31 bedrooms on a dinner, bed and breakfast basis, and enjoy a two-course dinner in its Orangery restaurant, with a hot gin cocktail on arrival, for just £115 per room. This deal is only valid for those staying between Sunday and Thursday.
*To book this winter offer, visit Balbirnie House Hotel's website by clicking here.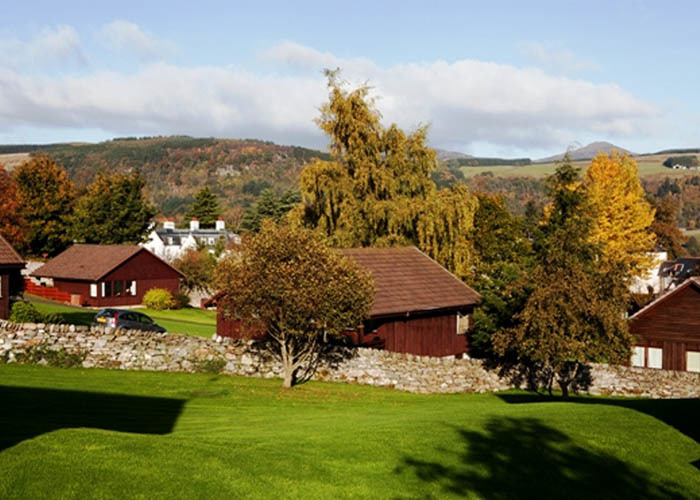 Moness House hotel is a former shooting lodge dating back to 1758 and the oldest dwelling in Aberfeldy. It has been lovingly refurbished to retain the integrity of the original while introducing modern day comfort.
The accommodation in this unique house been individually styled and offers a range of Deluxe and Superior rooms, graded according to size and location. All are furnished to an exceptional standard that will leave guests feeling truly pampered.
Alternatively, guests can choose to stay in one of the 106 holiday cottages and lodges. They range from traditional to beautiful four-star cottages that make the perfect gathering place for a family break in Scotland.
The swimming pool offers the perfect environment for a leisurely swim, laze in the poolside area or take the opportunity to sit and unwind in our hot tub, Jacuzzi, sauna or steam room. Alternatively, visit one of the four Spa Therapy rooms where you can enjoy complete relaxation and indulgence with a wonderful range of beauty and complementary therapies.
The Head Chef and his team create menus that are traditional and quite simple, offering an excellent choice of fresh meat, fish and game locally sourced from around Perthshire while the knowledgeable and friendly staff are on hand to attend to all diners' needs and assist in their wine and menu choices.
Take advantage of the sale, and save up to 45% off – including during 2018 school holidays, by clicking here.