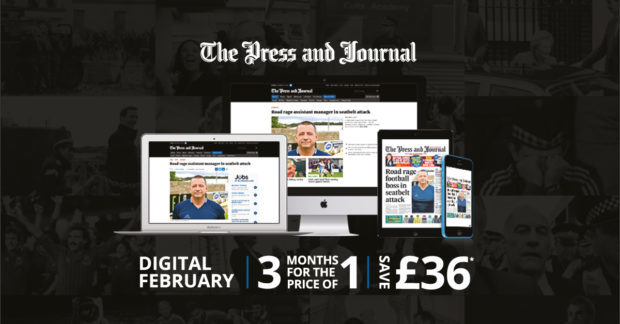 Want to be up-to-date with local news and sport wherever you are and whenever you want it?
You can have all that and more with a subscription to The Press and Journal web pack and ePaper.
Sign up now and you can get three months access to all our premium content for the price of one with our Digital February deal.
You'll get to enjoy The Press and Journal like never before with a daily digital copy of the paper six days a week.
For more information and to bag your deal, click here.