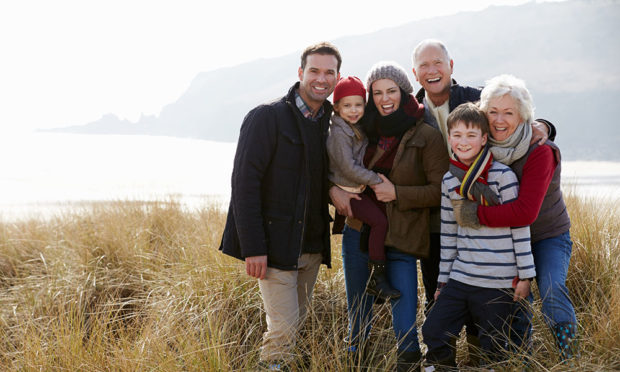 Winter is that time of year when we want to treat ourselves before we spend on others in the run up to the festive period, and a pre-Christmas getaway is never far from our thoughts. Before the shopping begins and the stress levels rise, take a little time out to relax and unwind. Here we bring you some inspiration for the perfect winter getaways…
Fancy a glamping holiday Mangersta Croft Holidays?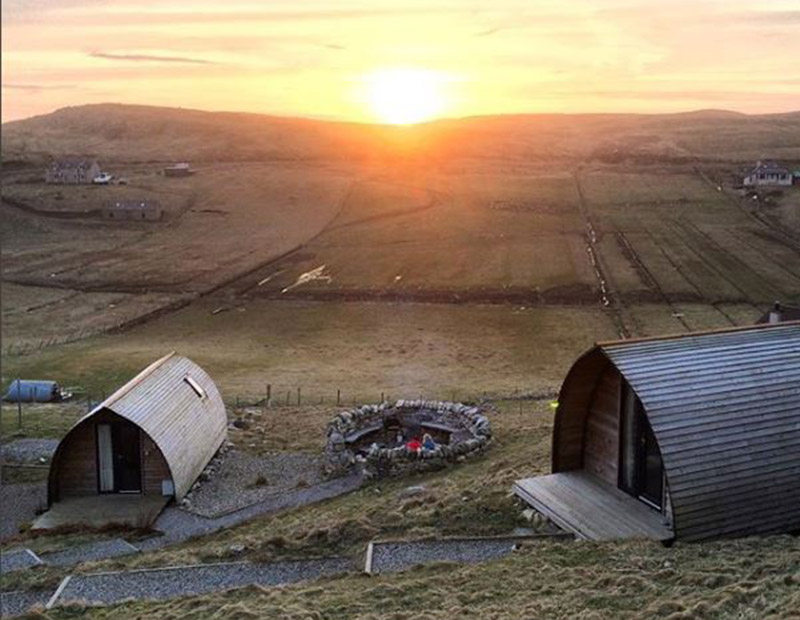 Mangersta Croft Holidays offers glamping holiday accommodation and art & craft Gallery, located in the Outer Hebrides, the Western Isles of Scotland.
Mangurstadh Gallery is situated on a working croft on the stunning west coast of the Isle of Lewis. It is also home to Mangersta Croft Wigwams®, two luxury camping cabins and two Shepherd's Huts with en-suite and self-catering facilities.
The gallery has a changing exhibition of fine art paintings, photography and handmade paper craft work by Scottish artists Derek Scanlan and Elsie Mitchell.
Fancy a glamping holiday in an inspiring island location?
*To check availability and book online click here for full details or email: derek@derekscanlan.co.uk
The Bowmore Hotel is the Jewel of Islay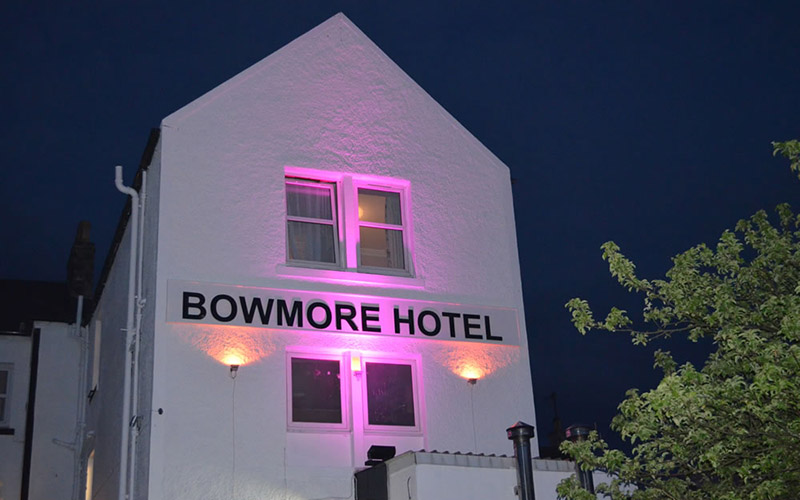 The Bowmore Hotel is more than just a hotel – it's a hospitality experience. As a guest at Bowmore you can expect a unique experience; where you can relax in good company, enjoy good food and drink, see live music in comfortable surroundings or explore the island and discover unrivalled beauty.
A family-run hotel with 11 bedrooms, all en suite, some newly transformed with bespoke furnishings and luxury wet rooms, and it is open all year round. This is an ideal location for a winter getaway. So what are you waiting for?
*To book visit the Bowmore Hotel website by clicking here or you can follow them on Facebook here. For all booking enquiries, you can call 01496 810 416 or email: reception@bowmorehotel.co.uk
Consider a cosy glamping pod on Iona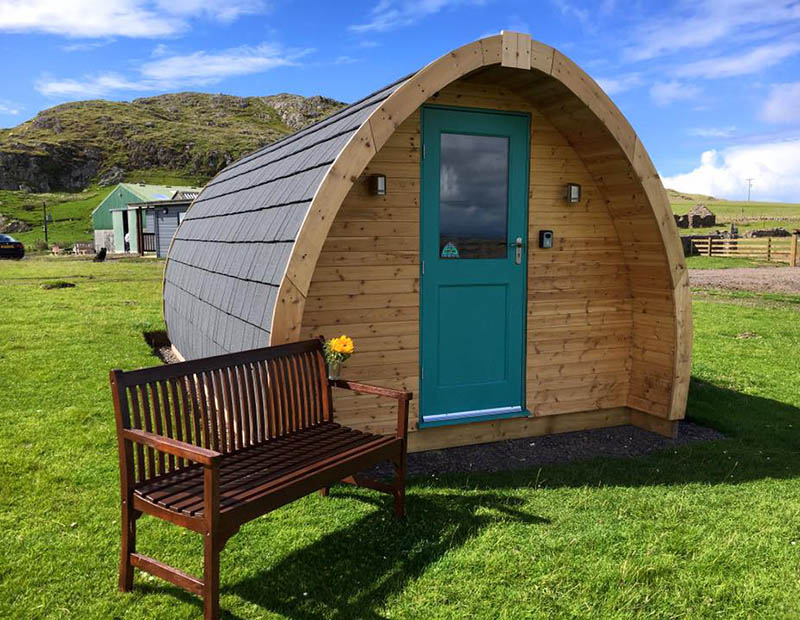 Welcome to Iona Pods, a cosy glamping pods with first class facilities situated on the small Hebridean Island of Iona.
Located on a small family-owned working croft, is a selection of cosy pods made from timber with curved roofs. Each pod is fully-equipped with lighting, power sockets, WiFi and come with their own picnic bench outside.
On your doorstep you have views over the Sound of Iona to the mountains of the Isle of Mull as well as being just a 10-minute walk to the sandy white beaches that Iona is so famous for.
This location boasts stunning scenery, peace and plenty of exploring not to be missed.
*For more information, visit the Iona Pods website by clicking here or follow them on Facebook here. You can also call 01681 700233 to make any booking enquiries.
Arshiel Hotel is an excellent base to explore Campbeltown and Kintyre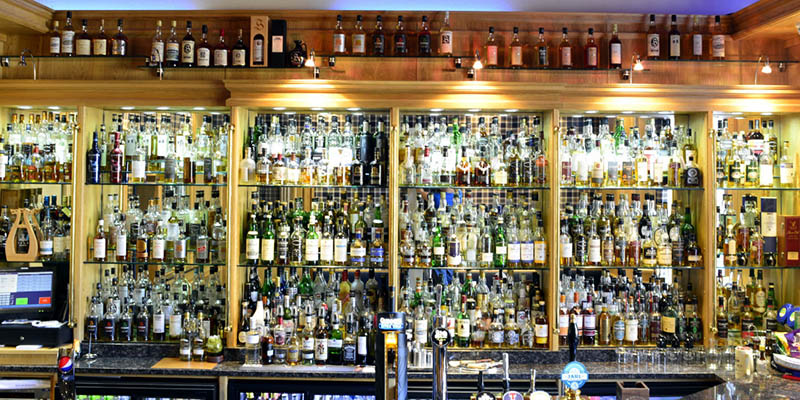 A warm welcome awaits you at the Ardshiel Hotel, in Campbeltown.
The owners' aim is to provide a relaxed and friendly atmosphere whether you are staying with them overnight, visiting their restaurant, catching up with friends over coffee or enjoying a drink in the hotel's award winning bar.
The Ardshiel Hotel provides an excellent base to explore Campbeltown and Kintyre. Situated within walking distance of the town centre and all three of the towns working distilleries Springbank, Glengyle and Glen Scotia enjoying Campbeltown's rich whisky history is right on your doorstep.
The hotel was built in 1877 and was designed by John Burnet Senior, a prominent architect of the time and was once the home of one of the towns distilling families. The hotel has undergone renovation and improvements over the last four years highlighting some of the original features.
*For more information, visit the hotel's website by clicking here or follow them on Facebook here. You can also call on 01586 552133 or email: reservations@ardshiel.co.uk