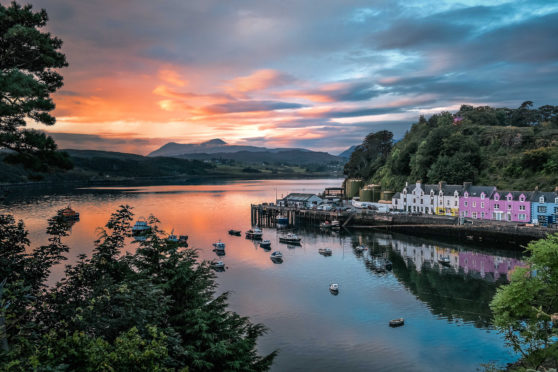 It comes as no surprise that Skye is one of the top locations to visit in Scotland.
Famous for its iconic landscapes, wide collection of activities and rich history that covers many topics, you certainly wouldn't struggle for things to do and see in the region.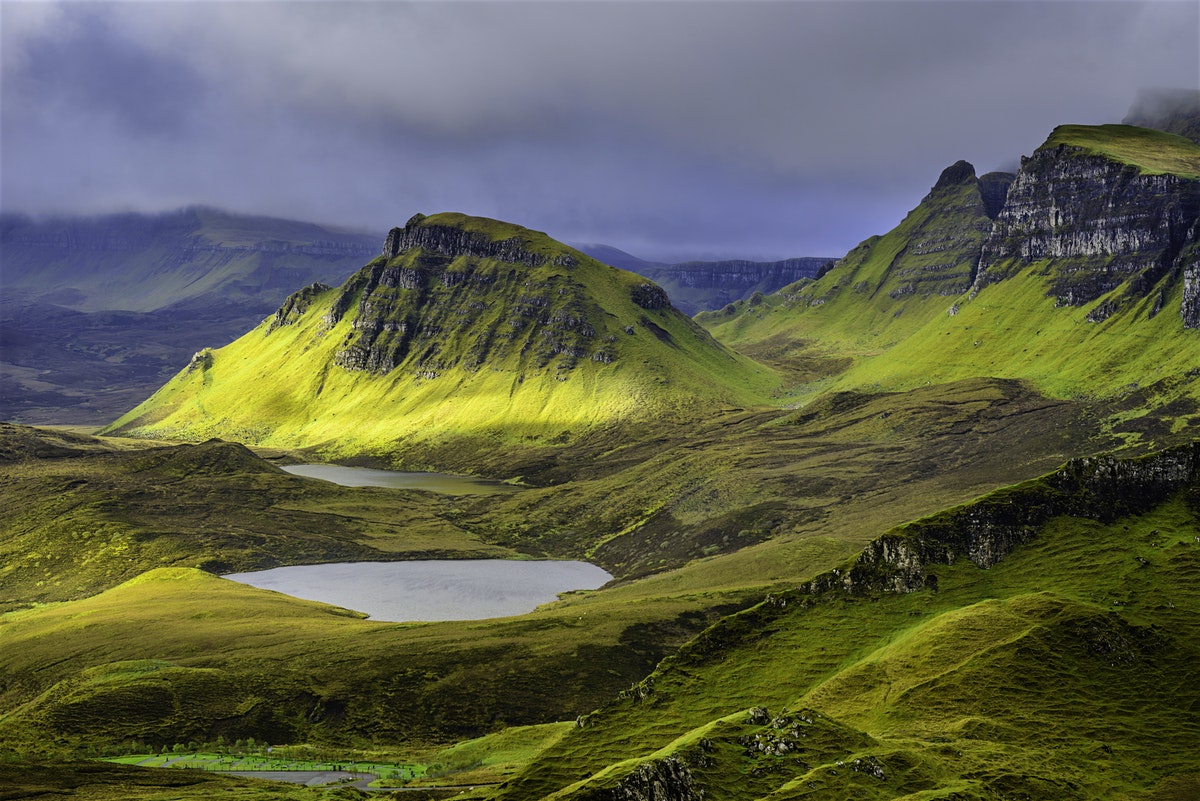 So whether you're looking for an adventure or a simple relaxing getaway, Skye is the ideal place for you to dismiss those January blues.
Here is a collection of its top attractions and sights to save you searching.
Attractions
The Bright Water Visitor Centre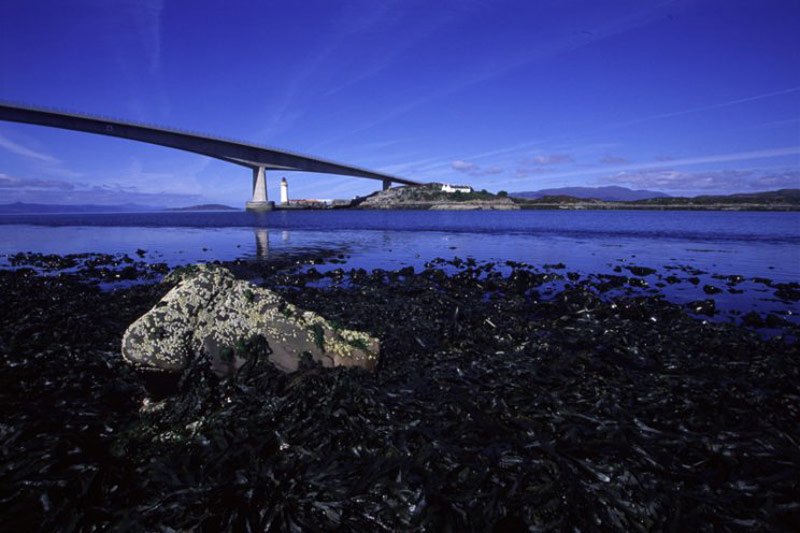 The Centre was established to allow those that are unable to visit Eilean Bàn itself a chance to learn about its cultural and natural history.
Based in Kyleakin on Skye, it offers information on topics including Gavin Maxwell – one of the most celebrated wildlife authors of the last century – the flora and fauna of the island, as well as the lighthouse.
A U-turn by US TV giant CNN has put Skye back on the visitor map
You'll also be sure to enjoy one of the attractions highlights – the Eilean Ban otters.
Talisker Distillery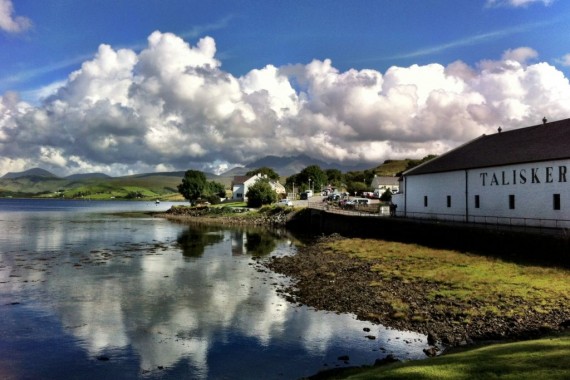 Take your pick from the selection of classic tours on offer at the oldest working distillery on the Isle of Skye – even if you don't like whiskey.
Set on the shores of Loch Harport, the distillery boasts dramatic views of the Cuillins.
And for those of you that can't resist temptation, adding the alluring, full-bodied single malt whiskey to the mix will make you want to plan your next visit before even leaving its doors.
The Skye Museum of Island Life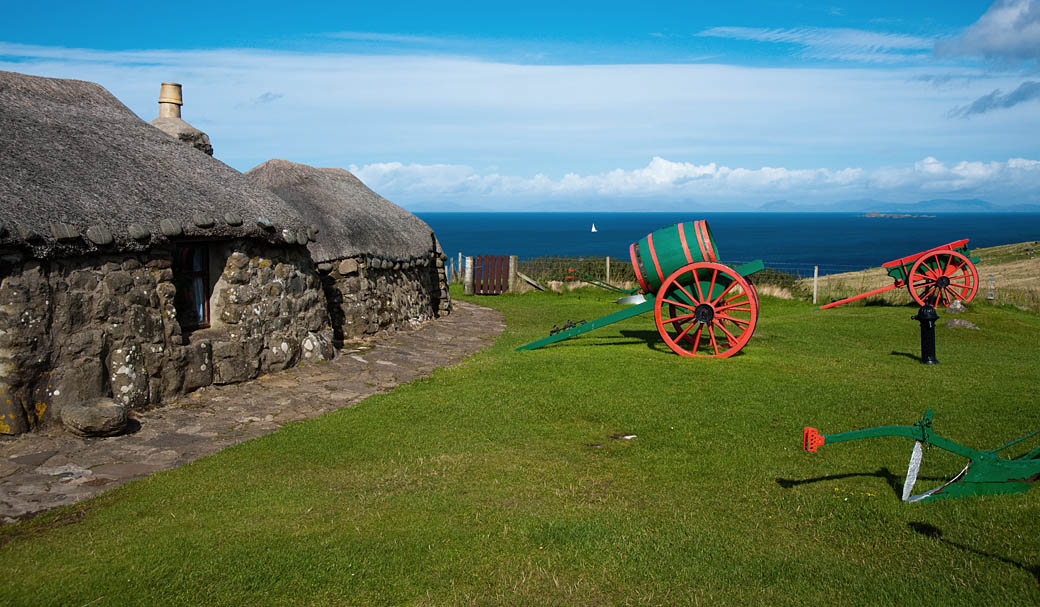 Visitors to the museum are taken back in time to experience how crofters lived and worked on the island over a century ago.
Opening in 1965, its aim was to completely preserve a township of thatched cottages, each depicting the conditions that 19th century villagers face.
Among the ample displays is the old Graham family home, weaver's house, as well as a vast array of crofting tools and equipment, and pictorial and historical archives.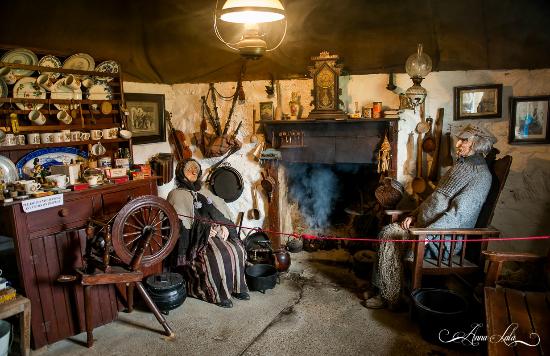 Dunvegan Castle and Gardens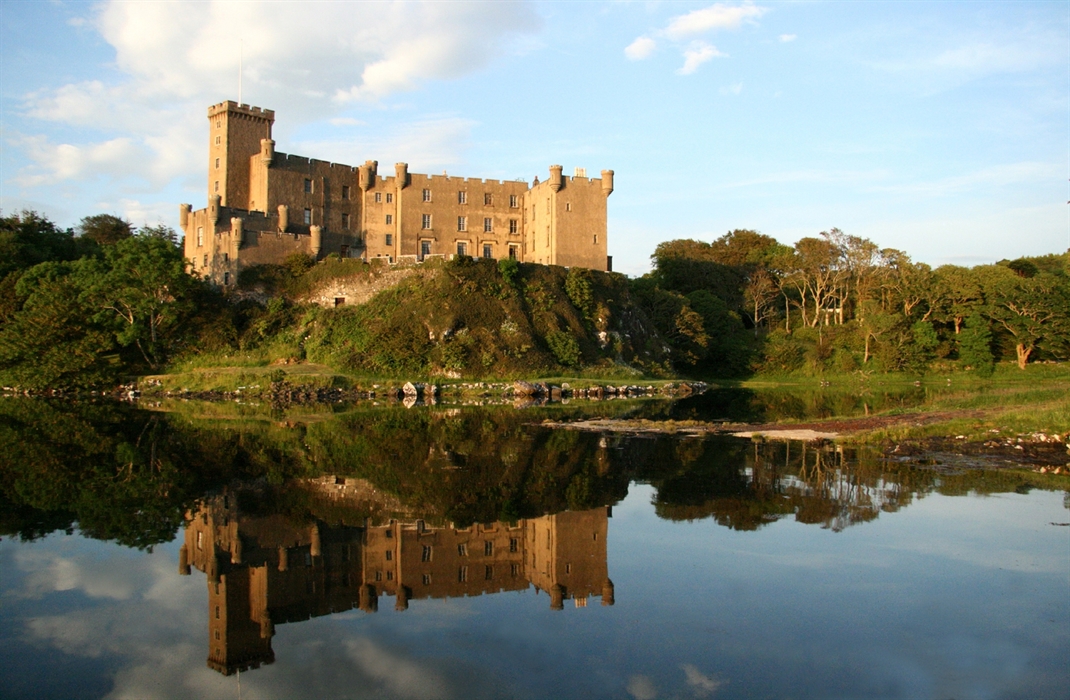 Dunvegan Castle is set within 42,000 acres of natural habitat, which homes several Special Areas of Conservation and Sites of Special Scientific Interest stretching from Loch Dunvegan to the Black Cuillin mountains.
Whether you fancy catching a glimpse of the castle's greatest treasures – dating back to the Middle Ages – or roaming the formal grounds, the spot makes the perfect outing for the whole family.
Skye is also surrounded by some of the best water in the UK to see marine life – from seals, dolphins and porpoises to whales – so a vast number of boat tours are available.
Accommodation 
You'll be needing a comfortable place to take a well earned rest during your travels.
No matter how long you plan on staying, our round-up of the island's top hotels, B&B's and campsites will do no other than enhance your magical getaway.
Hotels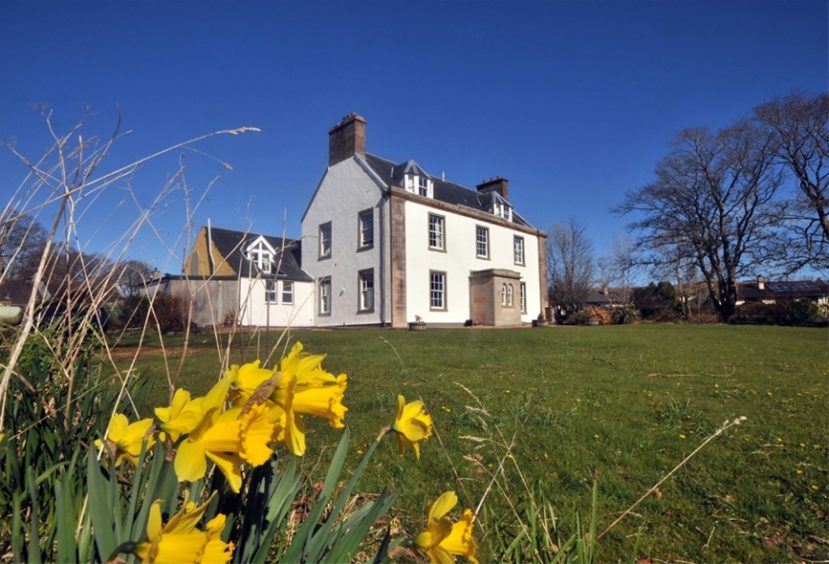 B&B's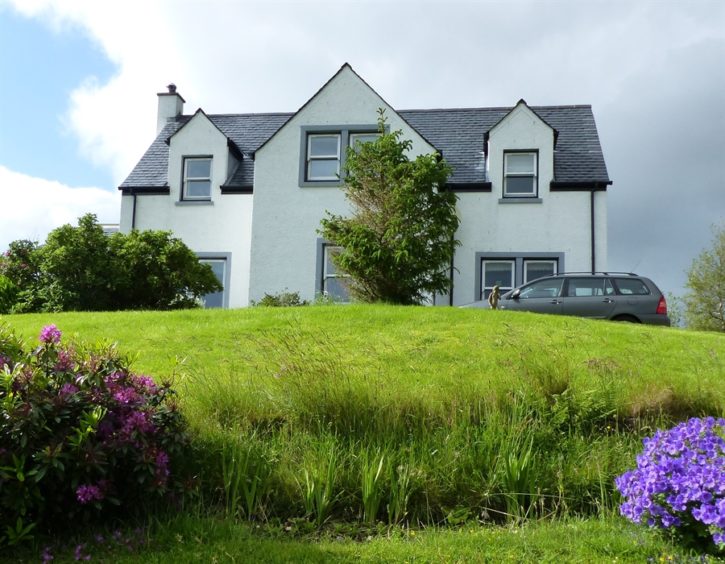 Camping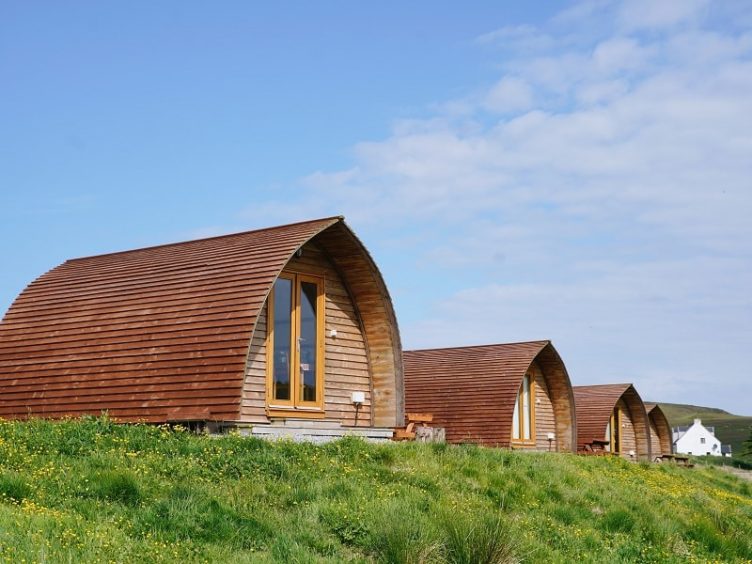 Skye has an abundance of excellent fine-dining restaurants (one of which is among the Top 50 in the world), pubs and cafes.
Whatever your favoured cuisine, there is something for everyone.
Picturesque Trails
No trip would be complete without taking time to explore.
Let Skye leave a lasting impression on you by soaking up its majestic landscapes on one of these walking and climbing routes.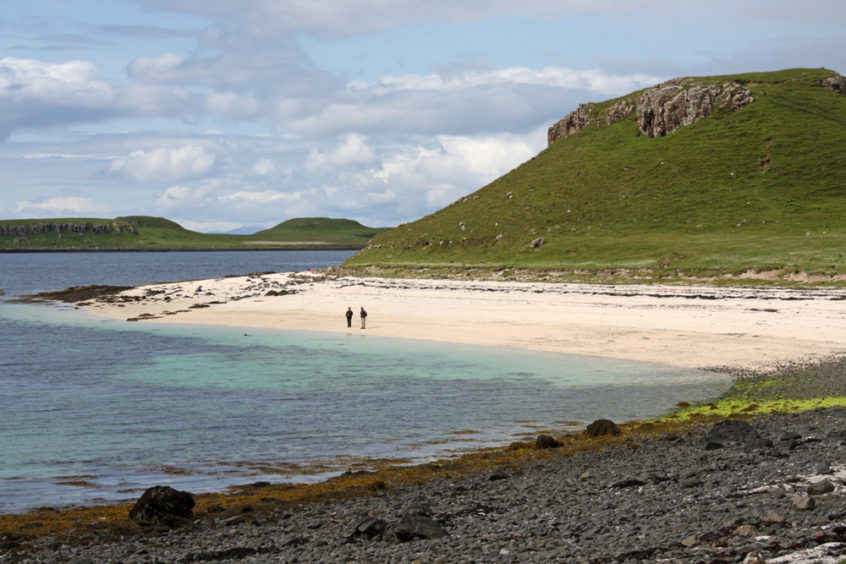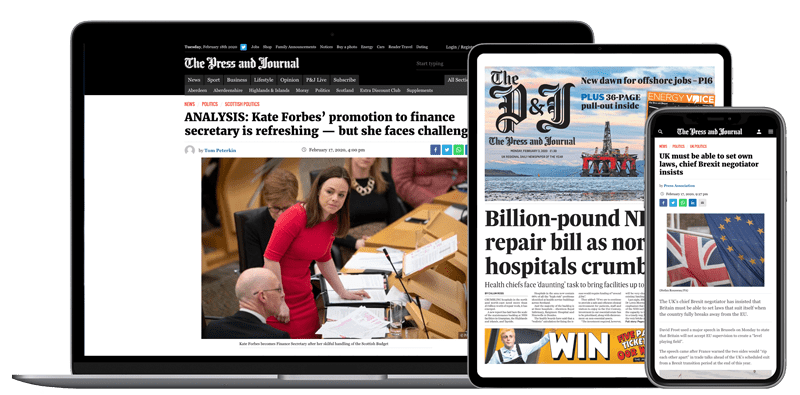 Help support quality local journalism … become a digital subscriber to The Press and Journal
For as little as £5.99 a month you can access all of our content, including Premium articles.
Subscribe