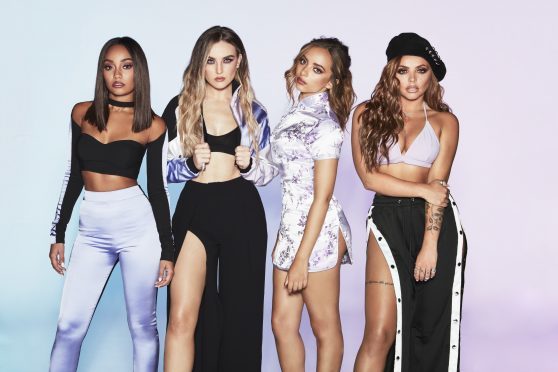 Following the abrupt news that girl group Little Mix will no longer be performing in Aberdeen later this year, they have been on the receiving end of a public backlash.
Representatives of the pop band announced that due to unforeseen logistical issues, their concert at the new TECA venue in the Granite city has been cancelled.
And parents primarily have taken to social media to broadcast their upset, explaining the impact the news has had on super fans of the former X-Factor winners.
'logistical reasons' for cancelling Aberdeen show – not good enough!!! @LittleMix try explaining that to all the wee fans

— Tracy Beauchamp (@tbeau01) February 1, 2019
Very disappointed @LittleMix #aberdeen

— Yasmin Law (@yasminswift93) February 1, 2019
@LittleMix I have one very devastated little boy this morning at the news of Aberdeen Gig being cancelled. He was so excited to finally be going to see his fav band. This video of him on Xmas says it all. I'm so gutted for him ?? just hope we can find Glasgow tickets for him.? pic.twitter.com/bUYYO9ctxw

— Irene Esson (@playgirl69xx) February 1, 2019
@LittleMix my little girl is devastated she wont get to see you in aberdeen it was her present from santa as she was to young for the open aired one #?

— kelly (@kelzbruce) February 1, 2019
But despite the show's cancellation in Aberdeen the group have since released additional tour dates throughout Europe, causing confusion amongst their following.
Got a daughter who's gonna be gutted that you've cancelled Aberdeen….. but managing Europe no bother ?

— Julie Green (@jgreen167twitt) February 1, 2019
@LittleMix what's going on. Got email saying Aberdeen gig is cancelled with no reschedule and now your advertising Europe tour dates. My girls will be gutted when I tell them as they've been to all your tours. Not impressed and probably won't get a reply. ?

— stuart.mcwhinnie (@stuartyboy78) February 1, 2019
Ticket refunds are available from the point of purchase.