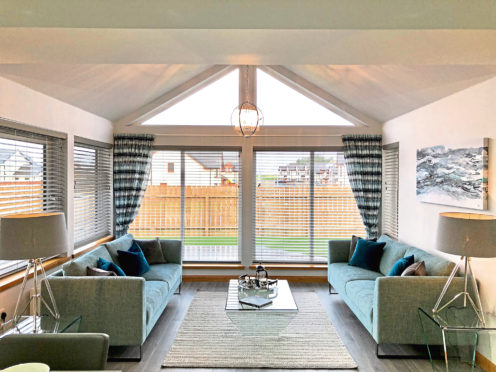 Fiona Keith, from Andersons of Inverurie, shares her tips for getting the showhome look at home.
With their luxurious style and intricate design details, showhomes can provide the ultimate inspiration when decorating your own home, says Fiona Keith who works at Andersons of Inverurie, a family-run furniture and interior design store in Aberdeenshire.
Fiona, who has come up with the interior design for many a showhome over the years, said: "There are so many simple ways to create this look yourself, no matter your budget."
Here she explains how to recreate the showhome look at home…
THE KITCHEN AND DINING AREA
"Open-plan is the go-to layout for most modern kitchen, dining and family areas, and this is an interior designer's dream. We can create a few different looks in one room, using techniques that make the space flow and fit seamlessly together.
"We would always opt for a light base palette, bringing in soft accents and textures.
"This should be a light and airy space – we want to bring the light in, and keep it there.
"Jewel tones are our go-to right now. We used vivid teal and soft pinks in the Claymore Homes showhome we recently designed in Peterhead, and this palette worked extremely well."
TOP TIPS:
Stick to one trend in all the areas of this room, otherwise it could look disjointed.
Add a statement light above the dining table to add that wow factor and use marble and stone textures for a luxurious feel.
Don't be afraid to play with colour – think upholstery, accessories, wallpaper or curtains.
THE LOUNGE
"Your large furniture items are, of course, very important when designing your lounge.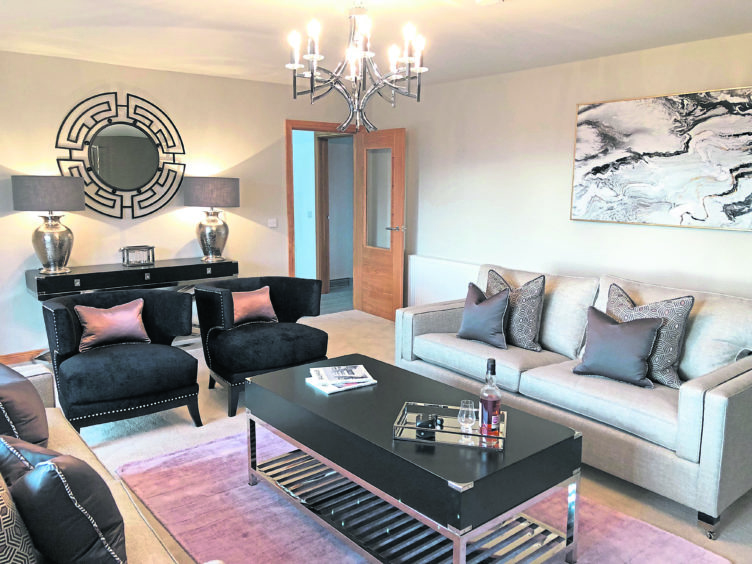 "This is especially true for your sofas and chairs, and we would recommend taking your time when choosing your fabrics.
"We opted for classic, luxurious fabrics in the Claymore Homes showhome, to create a timeless look.
"But to truly achieve the sought-after showhome look in this part of the home, it's the finer details that you need to focus on. Finishing the room properly is key."
TOP TIPS:
Scatter cushions are always at the top of our list for creating the showhome look – they add colour and create a luxurious look and feel. The more scatter cushions the better!
Don't underestimate the power of lighting. This is what creates a welcoming and relaxing ambience.
Choose a statement ceiling light, like a chandelier or hanging pendant, and use a mixture of standing and table lamps.
Choose a rug that complements your furniture.
When adding accessories, play with different heights.
This is very pleasing for the eye, and adds depth to the room.
Don't get over-excited – select a few key pieces, and keep it simple.
THE BEDROOM
"Your bedroom is all about the layers.
"Pairing simple linens with a couple of throws creates a soft and sumptuous feel, and this is an inexpensive element that can be changed as much as you like, to continually update your style.
"Accent walls always add a touch of elegance in a showhome bedroom too, whether it's a solid colour or a patterned wallpaper.
"It has to make a statement, and it always has to be the wall behind the bed.
"Don't forget about your windows. This is an ideal place to add style, through roman blinds, curtains or even a couple of carefully selected accessories."
THE HALLWAY
"This is often a forgotten area, but it sets the tone of your entire home as soon as you walk through the front door.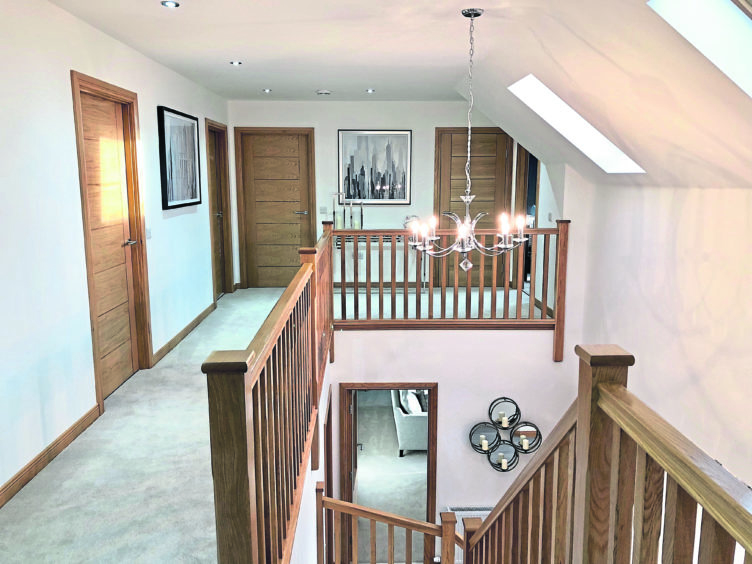 "Accessorising properly is the most important thing you can do in this small space.
"Create a lovely feature with a console table – adding a nice vase or lamp.
"Or add a personal touch such as a picture gallery going up the staircase wall.
"Maximise any light coming into the hall with a simple mirror."
Andersons of Inverurie is located in Highclere Business Park, Inverurie.
The interior design service is free of charge, so people can get help and guidance if they're working on a project in their home.
www.andersonsof inverurie.co.uk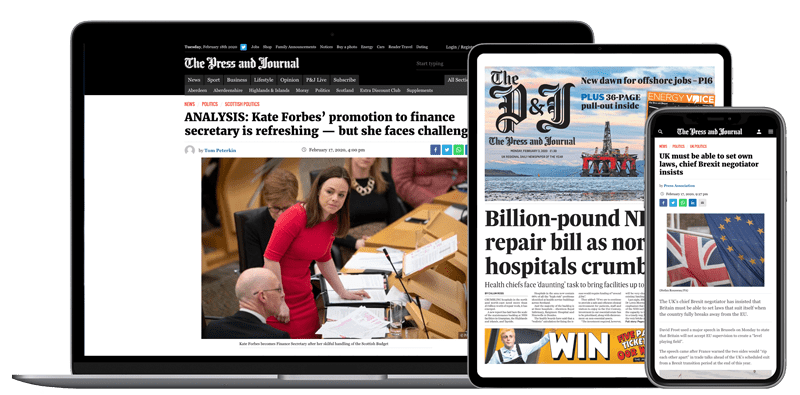 Help support quality local journalism … become a digital subscriber to The Press and Journal
For as little as £5.99 a month you can access all of our content, including Premium articles.
Subscribe