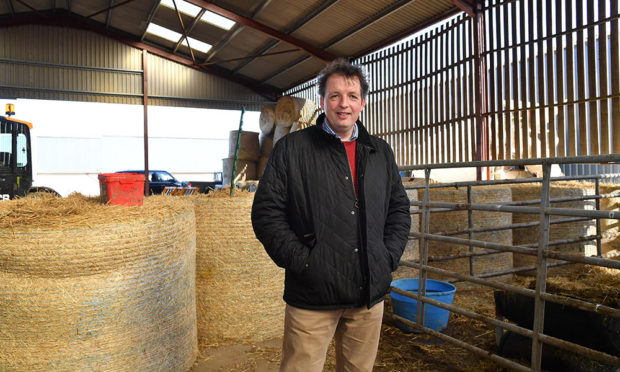 When it comes to choosing quality meat, nothing gives Aberdeenshire farmer David Barron more satisfaction than buying his own beef at the local butcher.
He is hugely proud of the 350-strong herd of cattle he breeds and rears on his 570-acre Nether Aden Farm. As a producer of Scotch Beef PGI David's farm is part of an assurance scheme that operates stringent regulations around production and welfare standards.
The scheme is overseen by the public body Quality Meat Scotland (QMS) which is responsible for promoting and developing the Scottish red meat industry.
Striving for quality produce has been David's focus since he bought the farm in Mintlaw almost three decades ago. But more recently he has become a bit of a pioneer in the farming industry by trialling ways to improve his farming business and make Nether Aden operate more efficiently and sustainably.
David, who runs two hybrid hydrogen tractors at the farm (pictured below), explained: "I was at a climate change monitor farm recently and the approach fits exactly with our business ethos, which is looking at how we can get the business fitter, more environmentally friendly and make the farm more efficient."
Besides running Nether Aden and his involvement in the Scottish Government's Farming for a Better Climate project, David makes a valuable contribution to the red meat industry.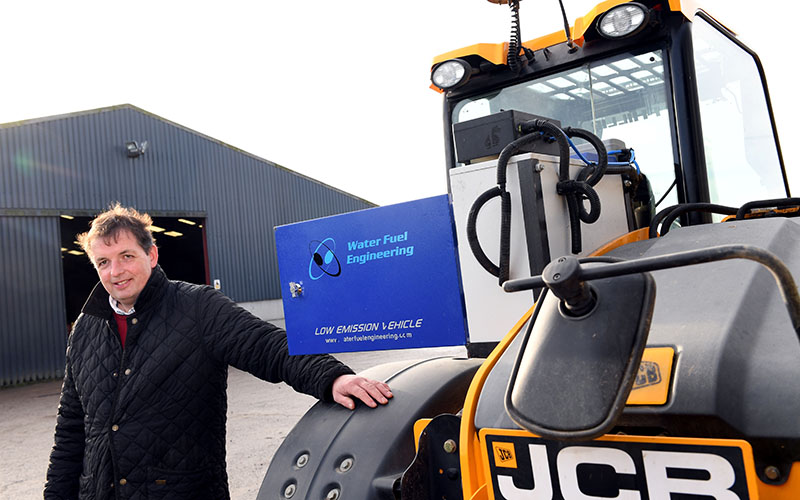 He is currently vice-president of the Scottish Beef Association (SBA) and is also chairman of Scotland's Beef Event in Inverurie on May 30.
It's important for David to get involved because to him "farming is both a business and a way of life". Raised on his father's farm, David, who was a promising footballer, faced a tough decision at the age of 15 when his father passed away. "It was football or farming," he said. "I chose farming and I have no regrets."
Now with three sons of his own (Jack, 21, Tom, 19, and 12-year-old Jamie) mucking in, David encourages the boys to follow their own career paths. In contrast, he's farmed since his teens. Since then the industry has changed and brought challenges, including the weather, markets and political decisions, but they are outweighed by the joys of farming for David.
He explained: "The things I love about farming are watching the changing seasons and seeing new life, but especially at calving time.
"There is no routine in farming, as it totally depends on the seasons, and I do get a weekend off now and again. I can always keep an eye on the cattle from my kitchen on CCTV – technology has allowed us to do this. If you didn't enjoy farming, you wouldn't do it."
He added: "I also like producing high-quality products that people want and paying attention to detail is really important to me. I try to produce good-quality heifers here so everything is bred on the farm and raised on the farm – nothing is bought in. I suppose I am committed to the whole thing from farm to fork."
It's this commitment to producing quality Scotch Beef that has made him an ideal champion for QMS's Know Your Beef campaign, which highlights the quality assurances, provenance and traceability of the product, along with the high animal welfare standards.
But what is it that sets Scotch Beef apart? "Scotch Beef is highly-prized with unparalleled quality assurance and the finest naturally reared and well-cared for animals. Quality assured farms meet stringent criteria regarding animal welfare
and natural means of production. This leads to the best possible, most tender, succulent tasting beef," David explained.
"My cattle are pretty much grass reared with some grain at the end. There are absolutely no growth hormones or feed lots."
So proud of the high standard of Scotch Beef and his own quality-assured cattle is David that he buys it back, as nothing pleases him more than supporting the local butcher as well as the local economy. So it's no wonder he's encouraging other Scots to eat quality Scotch Beef, not only because of the taste but because of the health benefit
too.
He added: "It's not about having a steak every night, but you can enjoy beef as part of a healthy, balanced diet, because all prime cuts of beef are good for protein, iron and vitamin levels."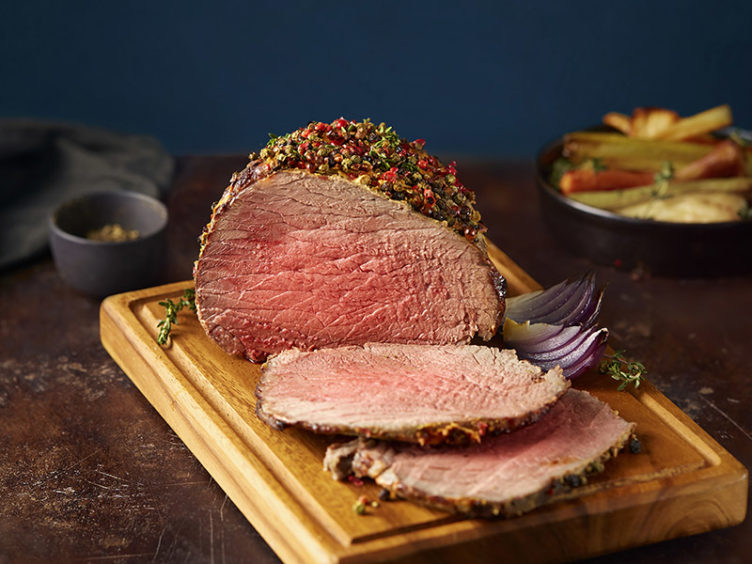 A cut above the rest
As someone who rears QMS quality-assured cattle, David Barron knows a thing or two
about Scotch Beef. The dad of- three loves preparing (and eating) fillet steak, but it is wife Nicola, also a partner in the business, who has the real flair in the kitchen. Here David shares three of their favourite cuts and how we should be serving them for
the best possible flavour:
FILLET STEAK:
Add the quality cut to a sizzling hot pan, with oil and butter. Leave for a couple of minutes on each side for the perfect medium rare steak.
BEEF STROGANOFF:
You can use any cut of beef for this, but try rump steak, fry it with oil and add peppers, onions, mushrooms and add crème fraiche. It takes just five minutes to cook.
MINCE AND TATTIES:
Always buy a good-quality mince, support your local butcher as their traceability is second to none. Fry off the mince, cook right through, add carrots and onions, and serve with tatties
*For more information about Scotch Beef and its Know Your Beef campaign, visit the website by clicking here.