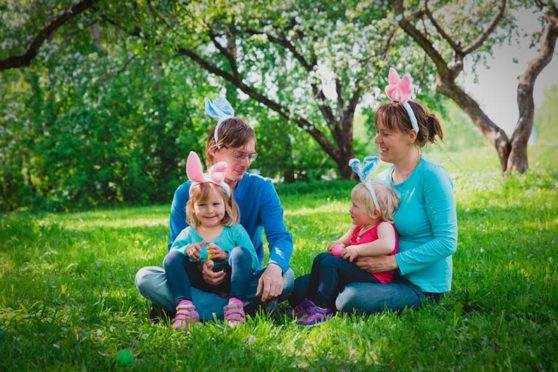 The Easter holidays are here, the clocks have sprung forward and now it's time to have an adventure!
If the weather is good, head for the great outdoors – take a trip somewhere new and see some wildlife and take in the beautiful local landscapes.
It's a great chance to see all that Scotland has to offer – from fascinating history to fun sports and activities that will have the kids (young and not so young) squealing with delight.
Need some inspiration? Our list of places to visit will get you started.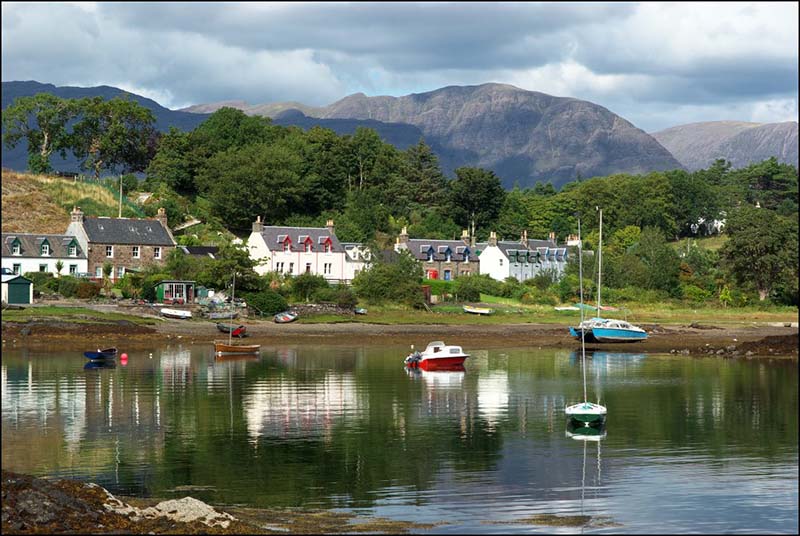 Based in the beautiful city of Inverness, Highland Tours 4 You offers the opportunity to join them on one of their prearranged tours taking in some of the magical sights and experiences available in this fascinating area.
They offer one day tours showcasing some of the most breath-taking scenery and stunning landscapes that the Highlands have to offer. The eight-seater vehicle offers you that personal experience that they strive to give customers.
If there is anywhere not shown that you would like to visit, or if you would prefer a private tour, just give them a call and the team will do everything they can to help meet your needs.
Perhaps you fancy a distillery tour, a golf club tour, cocktail tour, island hop – the list is endless, just tell Highland Tours 4 You what you fancy.
Holidaying families wishing to base themselves in Inverness can easily book them for a day or even the whole week, touring around Highlands and Islands.
They also offer professional photography tours, which must be booked in advance.
Highland Tours 4 You is a small locally owned tour business who have identified and invested in a talent shown by driver Billy MacKenzie. He has proved to be warm and personable, genuinely cares about his customers and will happily go the extra mile to make sure that their trip is memorable and fun.
Visit the Highland Tours 4 You website to find out more.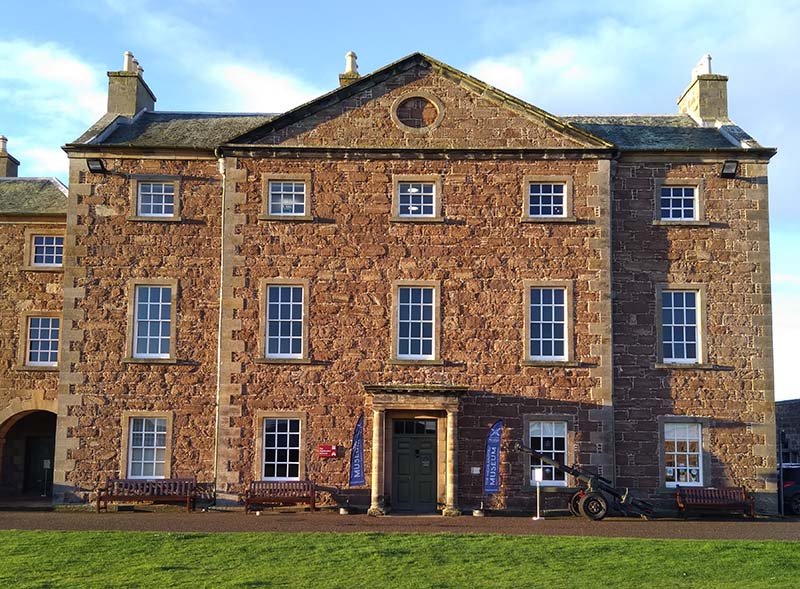 The Highlanders' Museum (Queen's Own Highlanders Collection) is a VisitScotland 5 Star attraction and covers three floors of Fort George's former Lieutenant Governors' House.
The museum is the largest regimental museum in Scotland, outside of Edinburgh. With over 60,000 artefacts, documents and photographs within its collection. Representing the world-famous Regiments of the Seaforth Highlanders, The Queen's Own Cameron Highlanders and the Queen's Own Highlanders (Seaforth and Camerons).
The museum includes items from the Lovat Scouts and Liverpool Scottish as well as our Allied Regiments from Canada, Australia, New Zealand and the Gurkhas.
The Highlanders' Museum at Fort George has 12 rooms to explore and artefacts to handle, try on and immerse yourself in making it a great day out. It's especially good when including a trip around the historic 250-year-old fort, taking in the regimental chapel and a wander around the ramparts with stunning views across the Moray Firth – ideal for some dolphin spotting too!
Why not plan ahead and have the team of dedicated researchers look into your family history within the Highlanders regiments they represent?
Click here to find out more about The Highlanders' Museum.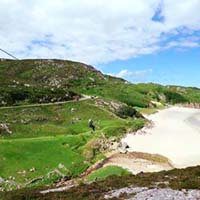 Experience one of the most thrilling zip wire rides in the UK on the North Coast 500 route at Ceannabeinne Beach, near Durness.
You can jump from the top of the high coastal cliff and enjoy the 227-metre flight next to the Atlantic Ocean, high across one of the most beautiful beaches in the Highlands at speeds of up to 40mph. It is a fun and exhilarating ride in a really unique location with stunning scenery.
No booking is required – just come and have a go during the opening hours (10am-6pm), although do remember that all zip line operations are extremely weather dependent, so they can only open the site when conditions allow.
The zip wire is open from Easter until the end of October and costs just £12 per flight.
Visit the Golden Eagles Ziplines website for more information.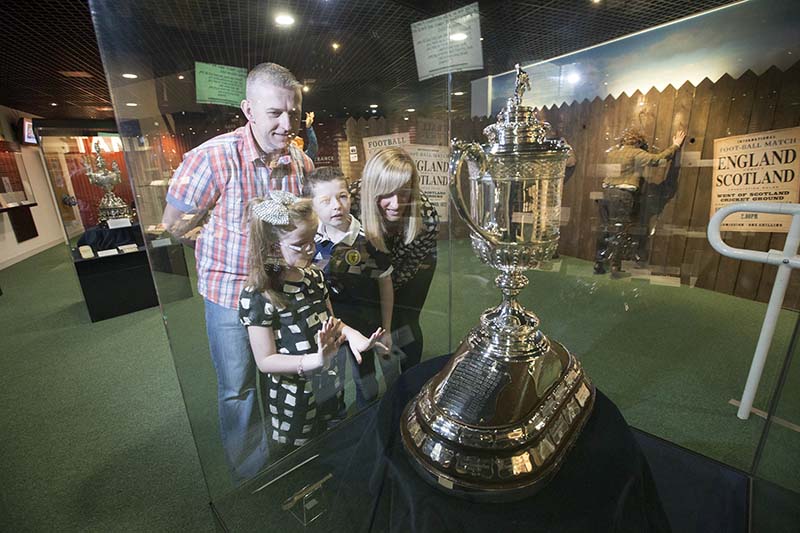 The Scottish Football Museum is situated in the heart of Hampden Park.
It is Europe's first ever national football museum.  A space filled with incredible items that tell the tale of Scottish Football. Priceless objects which glow in the galleries never fail to catch visitors' breath in amazement.
Monumental moments of the 'Beautiful Game' so perfectly displayed and shared by the ever-so passionate museum staff. The museum aims to promote the unique football heritage of Scotland, to build and maintain a national football collection, and to educate and inspire future generations.
Within the museum is the Scottish Football Hall of Fame, which features individuals that contributed great significance to Scottish Football. You can see all the inductees by visiting the Scottish Football Hall of Fame website.
The Scottish Football Museum and Hampden Stadium Tour is an ideal day out for families, avid football fans and novices eager to gain knowledge of Scottish football. The museum is home to the world's most impressive national collection of football related objects, memorabilia and ephemera.
Find out more at the Scottish Football Museum website.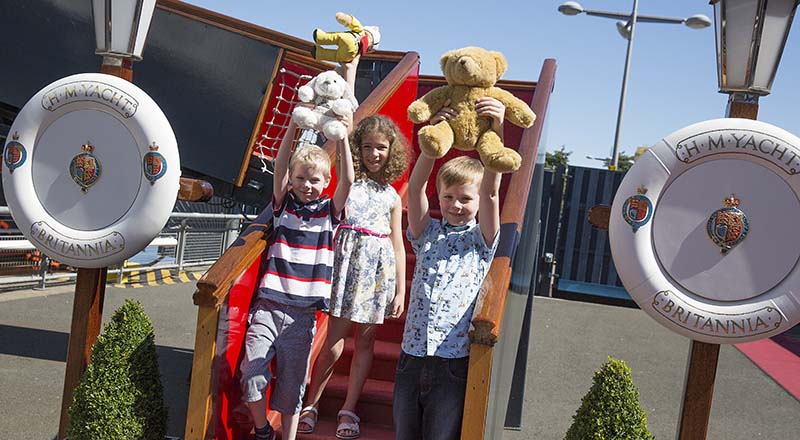 Introduce your toy to the reception team and gain a free child ticket to The Royal Yacht Britannia (two children go free with every full paying adult or senior).
Rated Scotland's Best Visitor Attraction by VisitScotland, all ages will enjoy seeing the five decks from the homely State Apartments to the Naval Crew's Quarters where 220 Royal Yachtsmen lived and worked. Spot Clarence the cuddly corgi and friends as they hide along the tour route to receive your badge at the end of your tour.
Try on the uniforms in the Petty Officers' Mess and then head to the Royal Deck Tea Room to enjoy sea views with delicious soups, sandwiches, cakes or scones, all made in the Royal Deck Tea Room. Don't forget to look out for the 11-foot LEGO replica of Britannia!
(Terms and conditions: Up to two children go free, when they each bring along their favourite cuddly toy, and are accompanied by a full-paying adult or senior citizen at Britannia's Visitor Reception on the 2nd floor of Ocean Terminal Shopping Centre. Children aged 5-17: children under 5 go free. Must quote reference 1393. Not valid with any other offer or for advance tickets. No cash alternative. Valid 1- 30 April 2019.)
Find out more about the Royal Yacht Britannia by clicking here.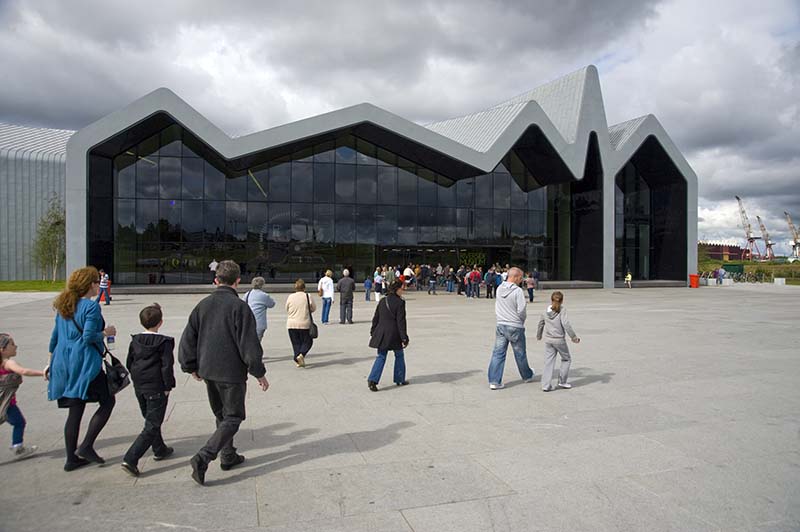 At Riverside Museum there's a fantastic spring holiday programme of activities, workshops, events, and displays for all the family to enjoy.
Try making a paper building model, inspired by the Zaha Hadid-designed museum, and hop aboard the Room & Kitchen tram to do some drawing and sketching. Be inspired by the collection of paddle steamers built on the River Clyde and make your own one to take home, or try the Wee Adventurers on the Move workshop which is perfect for little ones. These family-friendly activities are all FREE, and no booking is required – just drop in and take part in the fun!
Riverside Museum is Glasgow's award-winning transport museum. With over 3,000 objects on display there's everything from skateboards to locomotives, paintings, prams, trams and cars. You can get hands on with interactive displays and walk through a traditional Glasgow street and visit the shops and subway.
Climb aboard a train, tram or bus and get a real feel for old public transport, and discover Glasgow's rich shipbuilding history, plus explore the car and motorbike walls and help put out a fire with our interactive fire engine.
There are over 90 large touch screens panels full of images, memories and films that tell the fascinating stories behind the objects. There really is something for all ages to enjoy at the Riverside Museum.
Find out more by visiting the Riverside Museum website.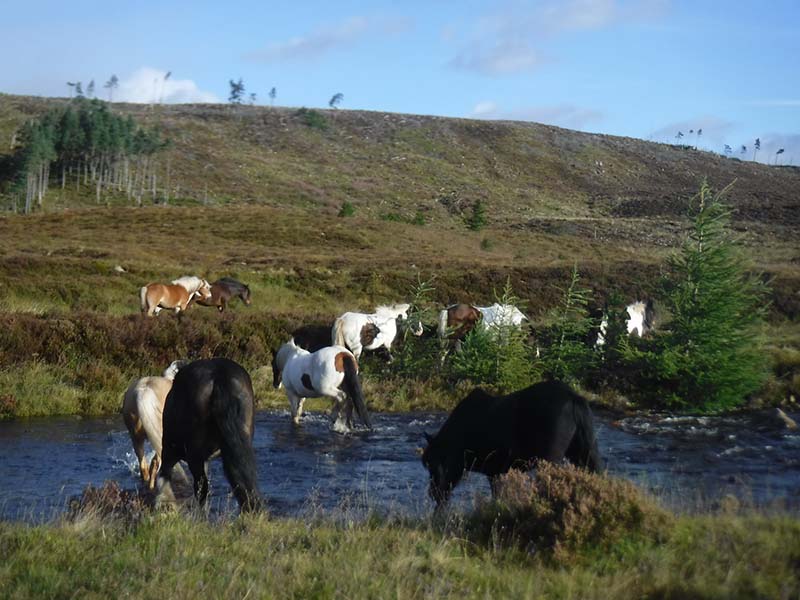 Trek through the parts of the Highlands not usually seen, stunning scenery and total isolation – with some four-legged friends taking you on the journey.
Pony trekking from Cougie is a wonderful experience for riders of all abilities.
You will be able to take home photographs of the scenery and wildlife that your friends who have been coming to Scotland for years will be envious of.
There are low level open or woodland walks where you can try to spot a crossbill or a goldcrest,
crested tits and long tailed tits or look for a variety of butterflies and dragonflies.
For children there are hens, ducks, rabbits and guinea pigs to feed and a large woodland garden with seats and picnic tables may be used by visitors while waiting for riders to return.
There are one, two and three hour rides, as well as half and full day treks. And for the under 12s, there are ½ hour lead rides. Long distance trekking can be arranged.
Get more information at the Highland Trekking website.
Glasgow Science Centre offers a full day of fun for all the family this Easter.
Catch the Pure Random Science Show where you decide what experiments the scientists do by spinning the Wheel of Fortune! Be thrilled by spectacular science demos with lots of bangs, flashes and explosions! You might see a giant fire tornado, an indoor geyser or maybe even some dancing fire! Who knows? It's just Pure Random!
Put your skills to the test in the Egg Drop Challenge and see if you can design and build a safety pod for a raw egg. Launch it from a great height and find out if your egg survives or splats!
Do you have what it takes to be a DIY Gamer? At this fun workshop, you can program a handheld games console to display your own animation in a fun and easy introduction to programming.
Children will leave the Bees Knees drop-in workshop with eager to explore the garden this spring. We all know how important bees are and we'll help the little people in your life to discover how bees help the plants, fruits and vegetables that we see and eat every day to grow.
Visit the three floors of the Science Mall where you can play for the day with over three hundred exhibits. All day parking costs £3 and Glasgow Science Centre is 10-minute walk from Exhibition Centre train station.