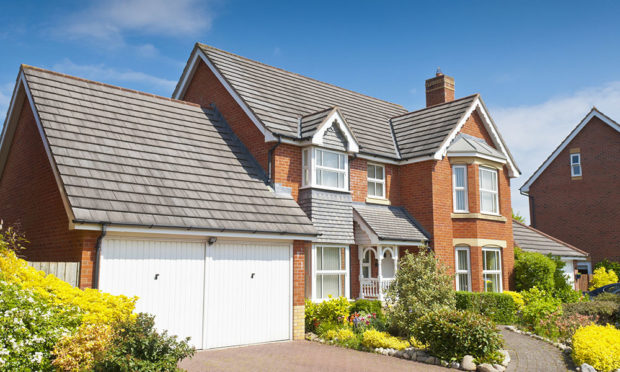 There is no better time of year to take on some home improvement projects than in summer.
That's because our homes and gardens change in the summer: we spend more time outside and when we are inside, we tend to notice things needing done around the home during the lighter nights. Whether it is having a tired-looking room re-tiled, getting your windows refreshed or replaced, or giving your lawn an upgrade by re-turfing, there are a number of simple and cost effective solutions. And to save you calling round trying to find the best deal for your revamps, we have selected some of the best local businesses who can cater to your needs. Read on to find out what they can do for you….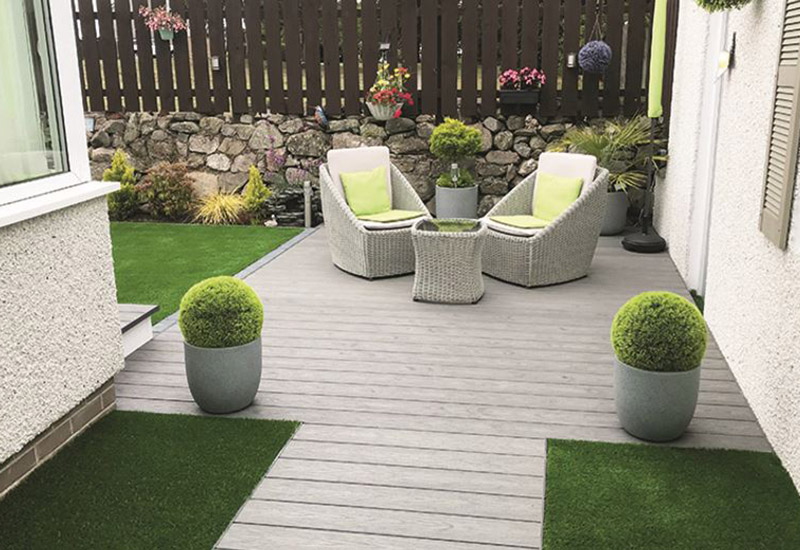 Make your garden the centre of attention with low maintenance uPVC decking and fencing from Thistle Windows. Featuring woodgrain surfaces that look and feel like real wood, uPVC decking and fencing is durable, strong and unlike traditional timber alternatives. It doesn't rot and doesn't require regular maintenance – simply clean occasionally with warm soapy water.
uPVC decking and fencing is designed to be eco-friendly and is made from a high proportion of recycled material. As a low-maintenance product that doesn't require painting or varnishing, it also limits the opportunity for toxic chemicals to leach into the environment.
You can make your garden even more hassle-free by choosing low maintenance artificial grass – an excellent alternative to natural grass that can save you precious time and money. Artificial grass is extremely low-maintenance, meaning no watering, no weeds, no moss, no mowing and, most importantly, no hassle! It is also very easy to clean and with good drainage features you can say goodbye to muddy patches.
Artificial grass is also an excellent choice for creating a child-friendly environment in your garden for fun and activities – you can also choose to install an impact-softening underlay for extra peace of mind when children are at play.
Located at Thistle House, Woodside Road, Bridge of Don, Aberdeen, the Thistle Windows showroom is open 7 days a week and has a wide variety of decking, fencing and artificial grass on display.
*For more information visit the website by clicking here, or call 01224 706 555.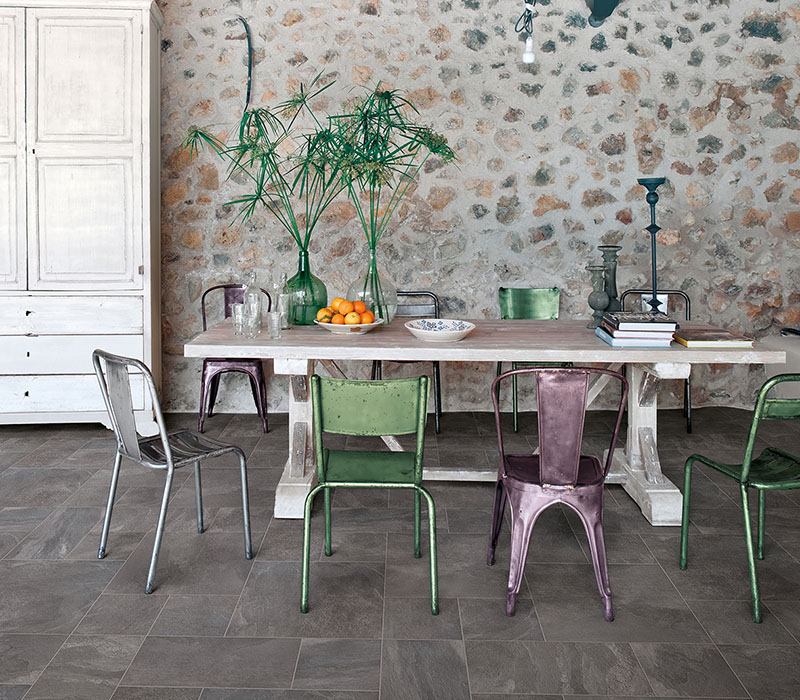 The variety of styles we find in ceramic and porcelain tiles make them fit perfectly in any part of the house.
The infinite formats, colours, finishes and sizes and the hundreds of possible combinations make our imagination the only limit for the use of tiles. In addition, today, with digital print technology it is possible to imitate woods, stones, marbles and other materials suitable for use indoors and outdoors. Tiles are long lasting and highly resistant to the passage of time, wear and climate changes.
They are easy to clean and need no special care. As the majority of tiles are non-porous they are now being accepted as the best floor covering for allergy sufferers.
Located in Aberdeen city centre at 56 Virginia Street, Aberdeen Tile owner Eric Meston says: "The best way to choose your own perfect design is to visit us! In our extensive show room you can view the wide range and latest designs with expert service available for all your needs."
*For more information visit Aberdeen Tile website by clicking here or call 01224 582332.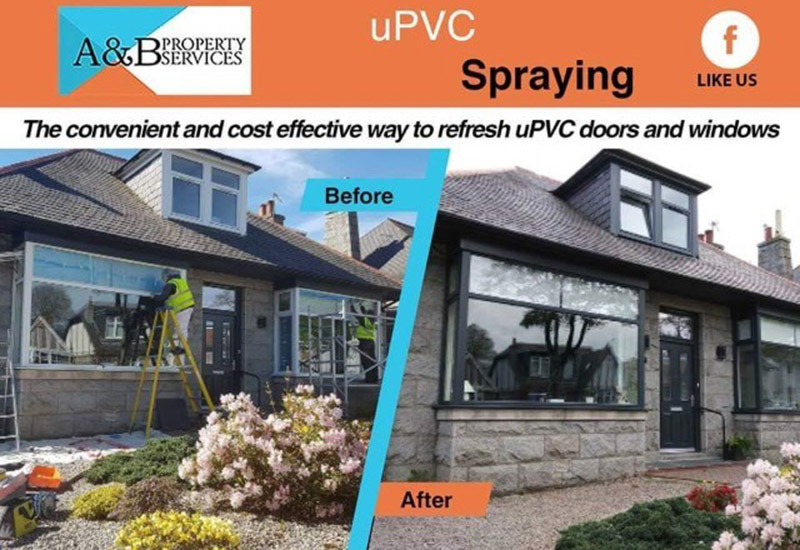 A new innovation could save you thousands of pounds in replacing windows and kitchens in Aberdeen.
Trades Awards finalist for Trades Innovation 2018, A&B Property Services is offering uPVC spraying and kitchen spraying for those living in Aberdeen city and the surrounding area.
uPVC spraying is a special coating that goes on top of uPVC windows and doors to prevent them from degrading and their colour fading.
uPVC windows will begin to weaken due to sunlight making them have a limited lifetime often leading to discoloration and eventually needing to be replaced. However, spraying them will extend the lifetime of windows and doors by up to 10 years.
The price of a general window to spray would cost £160 while having it replaced could cost anywhere from £700-£1,000.
*Those who wish to enquire about a free price quotation or for more information visit A& Property Services by clicking here.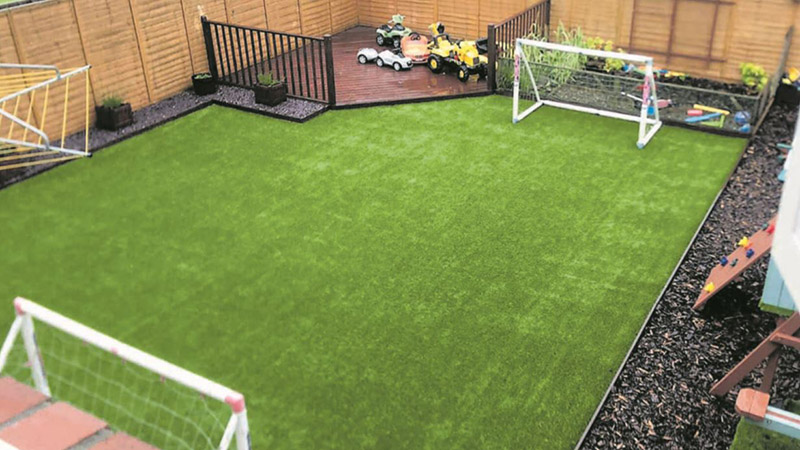 Smart Lawns is a dedicated lawn specialist based in Aberdeenshire who provide artificial turf, which is guaranteed for 10 years against fading and long lasting capability. They can give you a bespoke, personal service at a price to suit your budget – with many types of artificial lawn samples available to view before ordering.
Maintaining the artificial lawn is minimal, without the need of a mower and use of fertiliser.
Owner Bill Runciman explains: "The other benefit of course is that the person who used to cut the lawn will now have more time to enJoy sitting in the garden itself during the spring! – I'm a great believer in a good garden really does make a home."
However, if you prefer to maintain a natural lawn, Bill can bring any size of garden back to life by re-sowing your existing lawn – making it lush green again within 6 weeks.
Smart Lawns have over 20 years' experience and can offer a variety of landscape styles and edging to get the best out of your garden. Their scarifying machine also provides a great solution to moss your lawn without scalping or damaging the grass. By carrying out this service during the late April/early May, your lawn will become long lasting over the summer months.
*Based in the heart of Aberdeenshire, examples of their recent work can be viewed online by clicking here or on their Facebook page.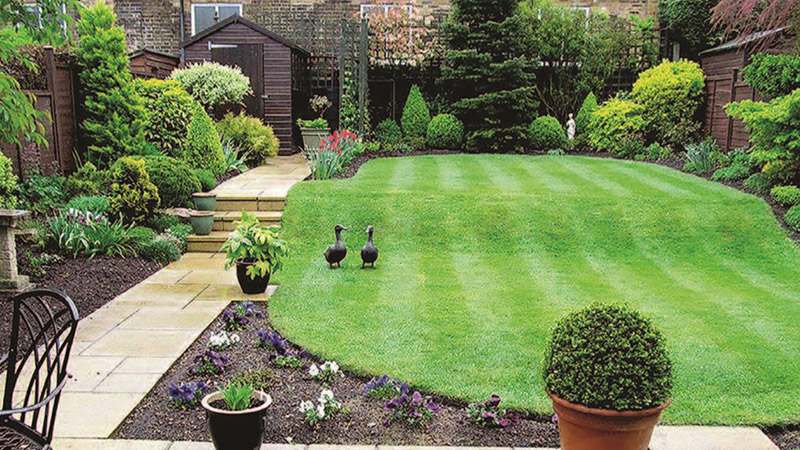 2018 may have been a difficult year for your garden. Extreme weather conditions resulted in lawns that don't look their best.
As we move towards the growing season, now is the time to start preparing your lawn to get the most of it. Green Thumb's seasonal treatments start from just £15.
Due to high demand, book your treatments early this spring to avoid disappointment.
If you think your lawn is beyond repair due to last year's sweltering summer, ask about Green Thumb's Lawn Makeover – the best way to get "The Green Thumb Lawn".
*For your free lawn analysis & no obligation quote, contact 01224 954350 or visit the website by clicking here.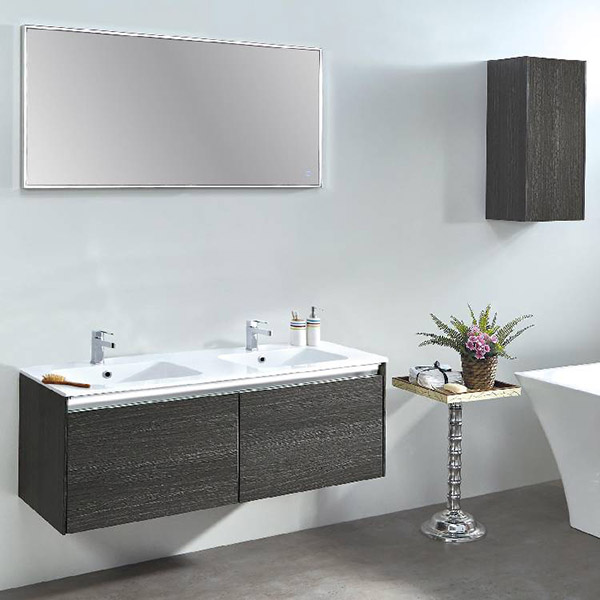 "Did you know that a renovated bathroom adds value to your home, updates its style, and makes the life easier when adapted to your personal needs?", says Home Expert.
If your eye got caught by this lovely image, it could mean that you could be on the look for a new bathroom. At Home Expert, they can transform every room to look and feel sophisticated and unique. They always try their hardest to impress you with an ideal bathroom that would meet your needs and style. They have got a vast range of suppliers to let you find the right tap, basins, shower…you name it-we will get it for you! Plus many of our products come with a lifetime guarantee!
Home Expert's Showroom is located at 4 Hill Street and is open six days a week so do not hesitate to pop in or arrange an appointment to discuss your project. Once you are happy with the 3D design (It's FREE and non-obligatory!), you can simply relax and the team members oversee everything from the initial design right through to installation, keeping you informed throughout. All of the performed works come with an installation warranty keeping your peace of mind.
*For more information, visit the Home Expert website by clicking here.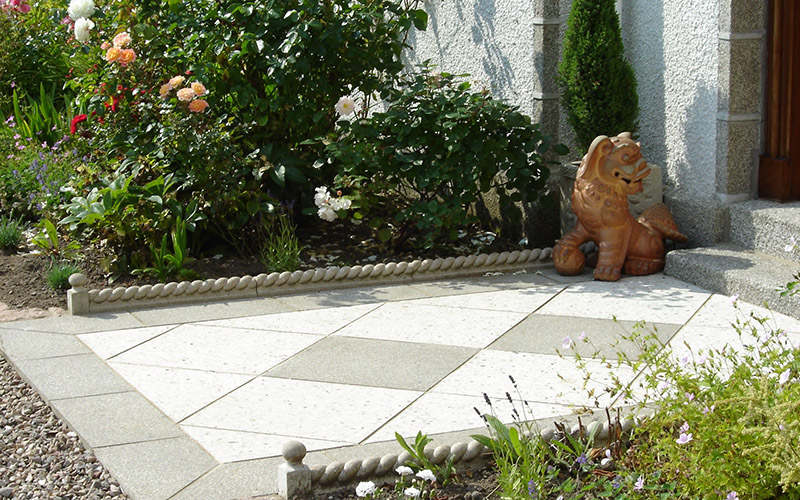 Lovie has been providing a range of quality paving slabs for over 30 years.
The many colours available are produced by using different Scottish stone which won't fade or discolour, leaving you to enjoy your beautiful garden or driveway for many years to come.
To compliment your patio or driveway, Lovie produces a large range of wall coping, edging and many other products which can be viewed at the display area at their main office at Cowbog, New Pitsligo or visit the website by clicking here.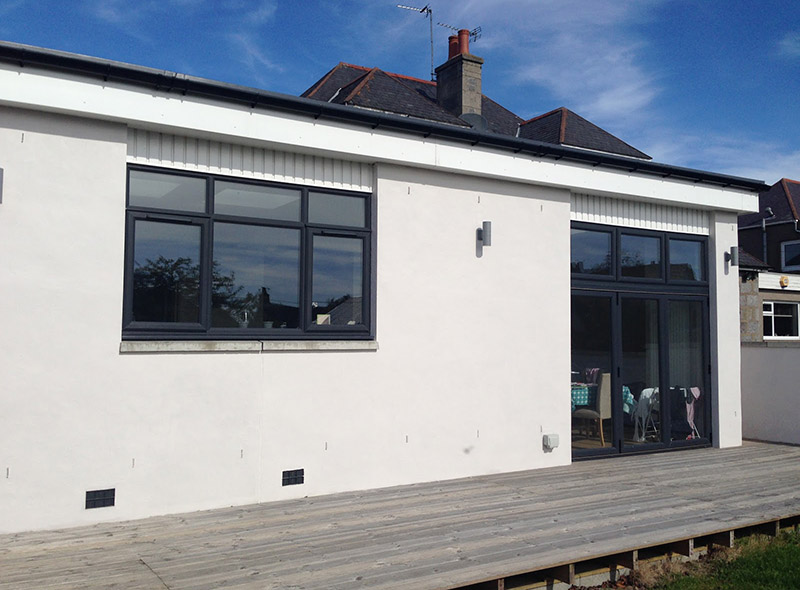 S.J. Troup Construction: Design & Build was established in 1970, S.J. Troup is a family run, Aberdeen-based company specialising in aspects of domestic construction. We provide a full range of design and build services to the Aberdeen residential and commercial property market. We offer design and build services as a combined cost-effective package.
These include:
New build houses
House extensions
Garages
Loft conversions
Renovations
Whatever the project, S.J .Troup is meticulous in their specifications and delivers all projects to the highest possible finish. Testament to this is that 90% of our work is either repeat business or from personal recommendation by our satisfied clients.
*For more information about what S.J. Troup can do for you, visit their website by clicking here.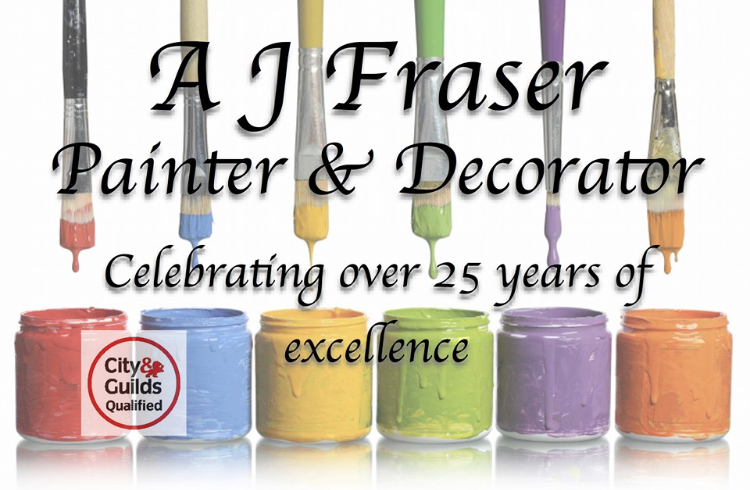 Arlene Fraser is an Advanced City & Guilds Decorator.
Estimates for exterior work, painting and papering, domestic and commercial, OAP & Disabled discounts. No job is too small.
*To book a job, call Arlene on 07946 785226 or email: arlene360@btinternet.com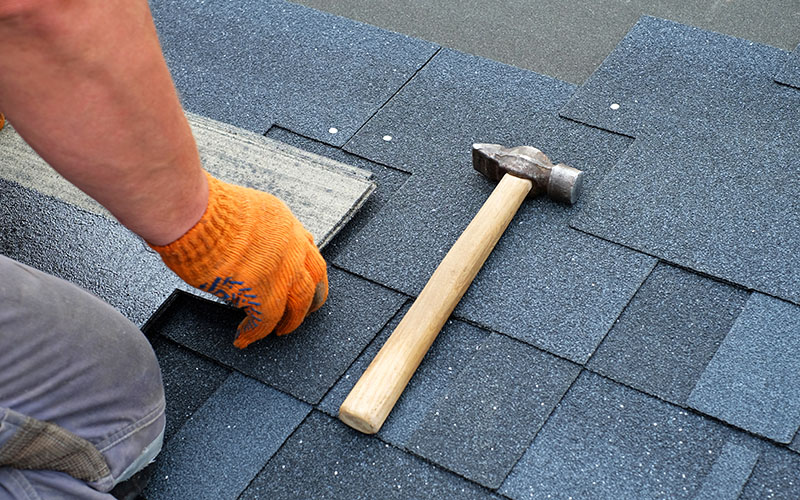 Iain Mackay owns North East Roofing and Slating Services Property Maintenance.
He specialises in: Slating, Roofing, Repointing, Rough Casting, Guttering, Chimneys, Tile Work, All Jobbing Works, Joinery Work, PVC, Fascias, Roof Windows as well as Painting, Building Maintenance, Groundworks, Garden Fences
All exterior work is covered.
*To contact Iain call him on 01224 744084 or 07720 396295 or email: nerssepm@gmail.com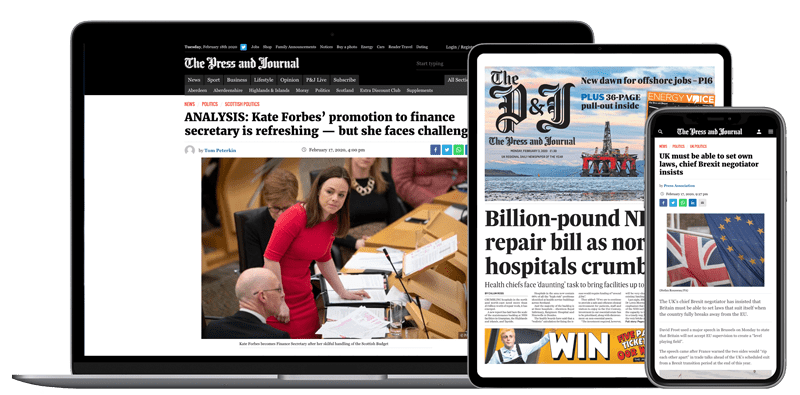 Help support quality local journalism … become a digital subscriber to The Press and Journal
For as little as £5.99 a month you can access all of our content, including Premium articles.
Subscribe