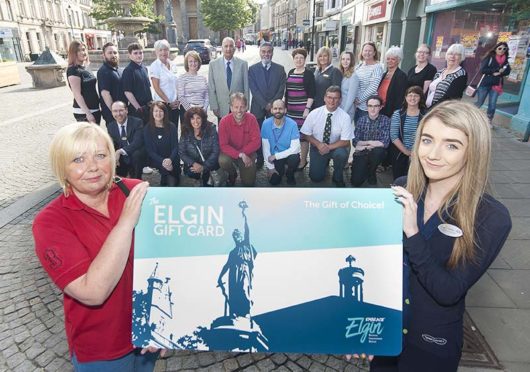 We all have that one person in our lives who is impossible to buy gifts for. Either they already have everything or they are very particular about what they like. But one Moray town has just the solution – and you'll be supporting local businesses at the same time!
The Elgin Gift Card was created to encourage people to shop local and has already been a hit with customers.
Chief Executive of Elgin BID, Gill Neill, explained: "It's such a flexible, versatile gift to give because it can be used in more than 90 businesses in the town so it's suitable for everyone.
"Most gift cards can only be used in one shop, but this card can be used all over town – so you don't need to pick one thing to treat yourself to!"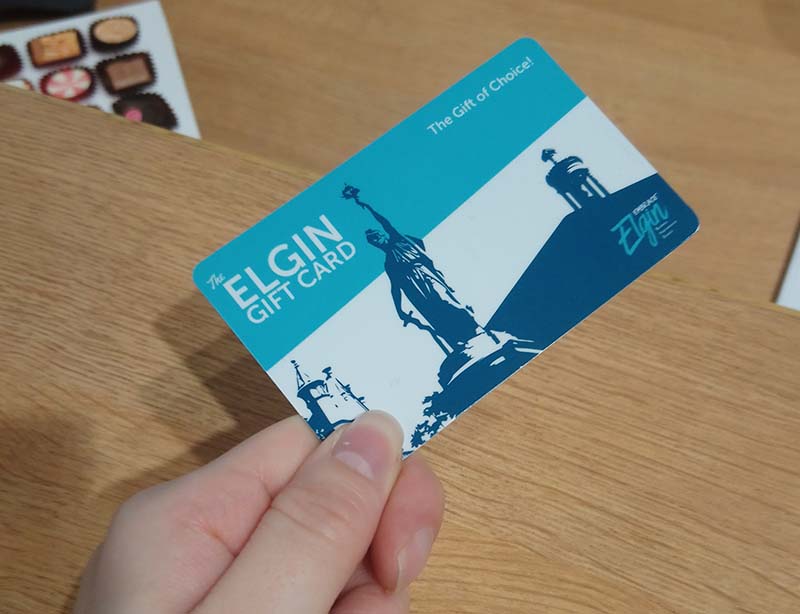 Among the dozens of businesses that take part in the gift card initiative are hotels, restaurants, cafes, hairdressers, clothing shops, butchers, opticians and much, much more.
Gill added: "There are also some High Street chains who are part of the scheme – but you can only use the gift card in their Elgin branches.
"The businesses like the card because it helps encourage people to do their shopping locally – and we know that money spent in the local economy benefits everyone in the community."
You will be able to spot where you can use the gift card in the town by the window stickers of participating businesses.
The gift cards can be bought online or in Sugar Plus or Gordon & MacPhail in the town. You can put any amount on the card, but it cannot be topped up. The balance on your card can be checked online or by scanning the code on your card with your smartphone.
Gill said: "Buying an Elgin gift card is popular for people outwith the town to buy as a gift for someone living in the area – it saves the hassle of posting large packages and it means they can get something perfect."
To find out more, as well as see an interactive maps of all the places you can use the Elgin Gift Card, visit the Elgin Gift Card website. And keep up to date with the latest news at the Elgin BID Facebook page.