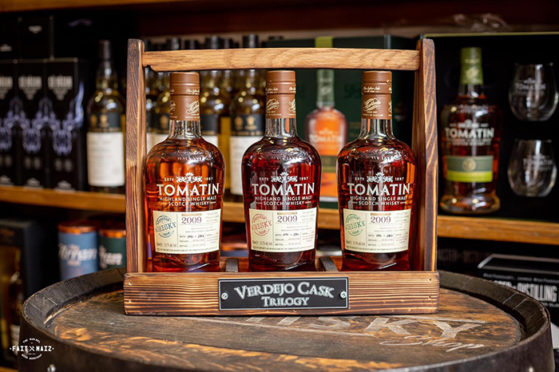 A limited edition whisky trilogy bottled exclusively for Aberdeen Whisky Shop has gone on sale, offering whisky lovers and collectors a unique investment opportunity.
The Tomatin Verdejo Cask Trilogy is the result of a partnership between the Tomatin Distillery near Inverness, and independent retailer, the Aberdeen Whisky Shop.
"The Tomatin Distillery is one of my favourites!" says Aberdeen Whisky Shop owner, Nick Sullivan. "It's a proper working distillery, the people who work there live there, and it's got a real community feel."
This whisky itself has been aged in three different Verdejo Spanish white wine casks, which is a world first.
"This is really exciting for us as I've never seen whisky aged in this type of cask," explains Nick. "The three casks were filled on the same day, matured next to each other, and bottled at the same time. But, each three barrels have produced a different whisky – the colours and flavour palates are unique. I call the three casks the triplets; they're sister casks. The results show just how much the cask determines the flavour."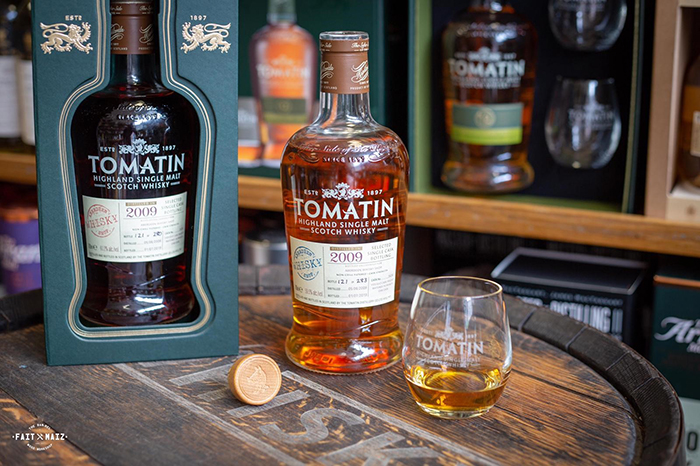 A unique investment opportunity
The limited edition whisky goes on sale at Aberdeen Whisky Shop on the 19th of July.
The whiskies have been bottled at cask strength. The first hundred bottles from each cask are available for purchase in a handcrafted tantalus, made and designed by Fait Maiz. Each bottle is individually numbered, with the tantalus set of three costing £255.
Bottles can also be purchased individually in branded Tomatin boxes for £75.
Two of the casks only yielded 280 bottles, with the third cask producing 282 bottles. As such, this limited trilogy presents a unique investment opportunity, and the Tomatin Verdajo Cask Trilogy is likely to prove a hit with collectors.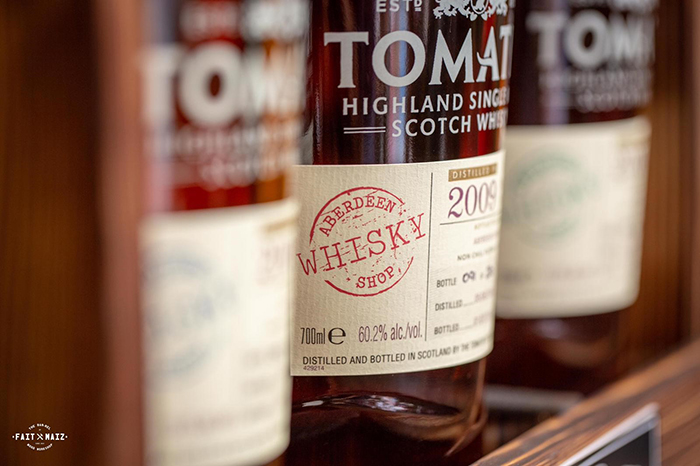 It's also an exciting exclusive for Aberdeen Whisky Shop, who have worked hard to build close working relationships with smaller, independent and family-run distilleries since opening nine years ago.
To celebrate, Aberdeen Whisky Shop are hosting a Tomatin Whisky Tasting Dinner on Friday 26th July. Attendees will enjoy a five course tasting dinner with six Tomatin whiskies at Da Vinci Ristorante Italiano. Tickets can be booked online.
The Tomatin Verdejo Cask Trilogy is available to purchase from Aberdeen Whisky Shop. Call 01224 647 433 to find out more, or pop into the shop at 474 Union Street.